All is set for the official launch of an E-payment platform by the main opposition party, the National Democratic Congress (NDC) at the party headquarters today.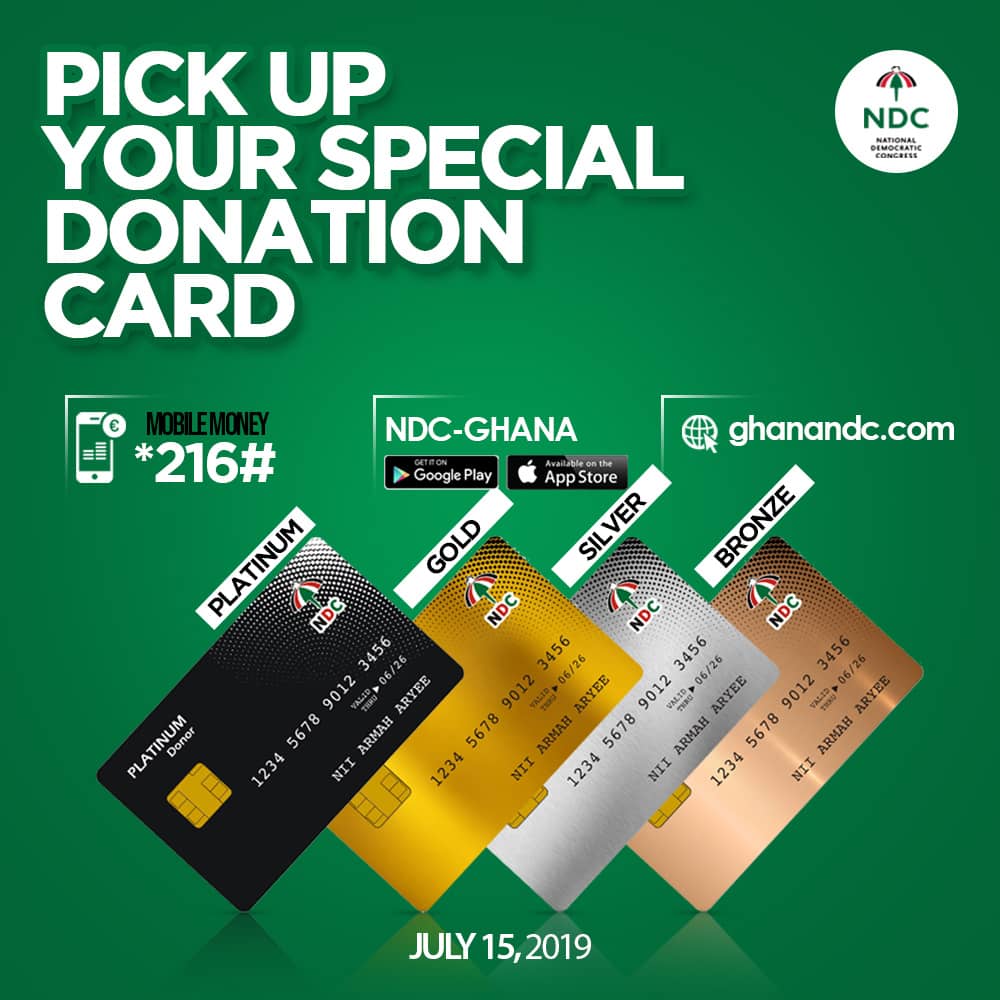 The E-payment paltform will serve as an official electronic system that will enable members to pay their monthly dues as well give members the opportunity to contribute financially to the welfare of the party as it gears towards winning majority of Parliamentary seats as well as the presidential seat in the upcoming general elections in 2020.
In a press release signed by the party's deputy national communication officer, Mr. Godwin Ako Gunn urged all and sundry to take advantage of the opportunity to ensure smooth payment process.
According to the press release, the electronic payment platform will be for Special contributions and Dues payment.
In addition to the E-payment launch the party will use the ocassion to relaunch the special cards for members and sympathizers who would want to give financial backing to the party as it prepares for the 2020 elections.
These special cards come in a Platinum, Gold, Silver and  Bronze form.
The Deputy Communication Officer therefore called on all aspirants to take advantage of this opportunity to ensure that all members endorsing their forms are fully paid up members.
Meanwhile nominations for parliamentary candidates was closed on Friday, 12th July, 2019 nationwide with few exception of extension.
Source: Ishmael Barfi