Nii Tetteh Mensah Kootse I, Chief of Kpobiman has called on Africans to exercise restraint and circumspection in order to preserve the Unity and integrity of Africa.
To him, "we must do more to stop the attacks on our follow Africans especially with regards to the recent Xenophobic attacks in South Africa".
Xenophobic attacks broke out in South Africa following the protest of the indigenes against foreign nationals taking over their businesses.
Nii Tetteh Mensah Kootse I who is the Chief of Kpobiman, a community within the Ga West Municipality of the Greater Accra region made this passionate call at the annual Homowo festival of Gas.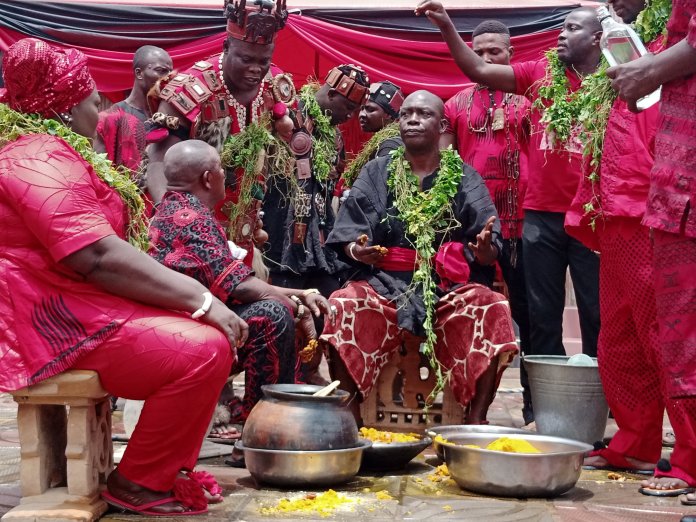 Speaking further, he expressed his sadness and stock of South Africans indulged in such barbaric acts against their fellow Africans.
Therefore condemned those attacks indicating that, it clearly undermines the spirit of Africa unity.
The Chief who expressed displeasure at the appalling treatment called for stringent measures to end the unfortunate occurrence.
Meanwhile, he used the occasion to entreat the youth to desist from immoral acts that retards the growth and development of the country.
"The youth are the future leaders of the country and ought to render sacrificial services to the state to stimulate progress", he added.
Hence cautioned the youth to stay away from drugs such as cocaine, heroin, weeds among others that can ruin their lives.
Nii Tetteh Mensah Kootse I, acknowledged the numerous challenges affecting young people, therefore made a passionate appeal to stakeholders to join the fight against drug abuse to save the lives of these young people hence help them to become responsible leaders in the future.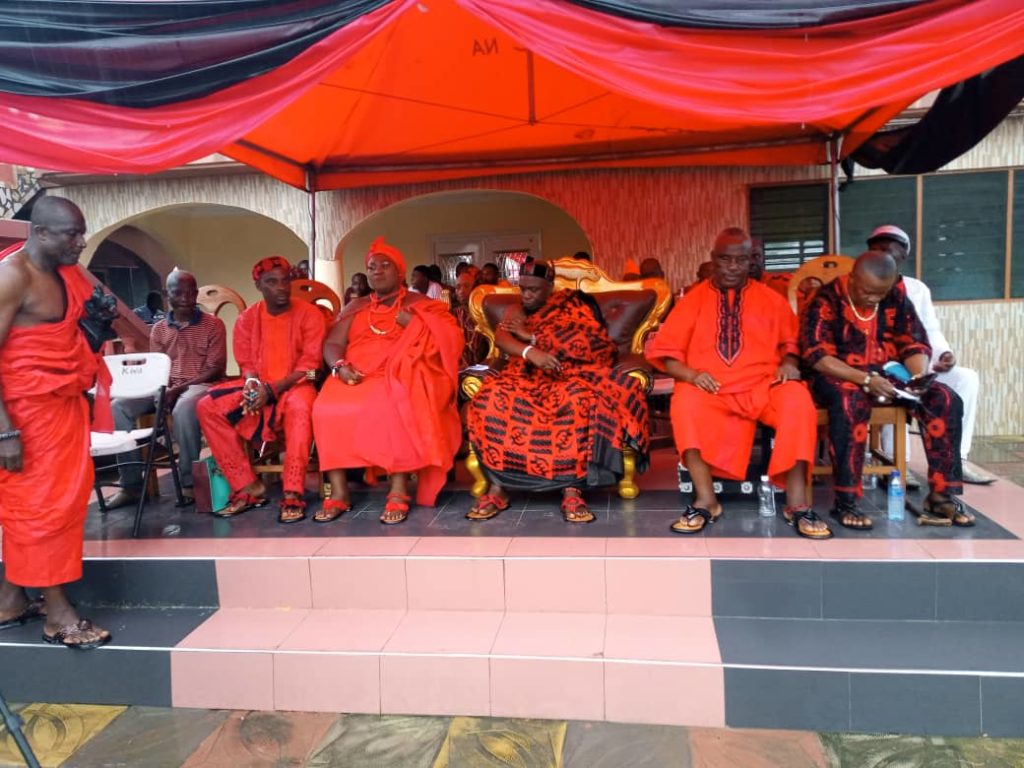 On her part, the Queen Mother spoke passionately on the girl child education and urged parents not to hesitate in educating their child especially girl child.
According to her, most parents undermine the girl child education but reminded them of Dr. Aggrey saying " if educate a man, you have educated an individual but if you educate a woman, you educate a nation."
Hence adviced parent who can ot educate their girl child should equip them to learn a trade for future purposes.
She urged girl child to stay away from premature or unhealthy relationship that can end them with unwanted pregnancy.
Source: News Desk