To ensure stakeholders understands the Open Contract Days Standards (OCDS), a two day workshop has been held for these stakeholders.
Stakeholders present at the two day workshop included Metropolitan Municipal District Assemblies (MMDCs); representatives of Public Procurement Authority (PPA); Civil Society Organization (CSOs), Private Sector and the media.
The purpose of the GACC engagement with stakeholders is to ensure as well increase the Implementation of Open Contracting Data Standard (OCDS) practices among government and private sector.
Furthermore, to identify advocacy strategies for the implementation of the OCDS; to advocate the frequent usage of the Ghana Electronic Procurement System (GHANEPS) by procuring entities.
The Ghana Anti-Corruption Coalition (GACC) in partnership with Africa Freedom for Information Centre (AFIC) is to implement the project titled, "Strengthening Disclosure and Citizen Participation to improve Value for Money in Public Contracting in Africa (Ghana)", with funding support from William and Flora Hewlett Foundation.
The training workshop was to identify and share good practices and challenges in OCDS for effective compliance and to empower stakeholders to effectively implement the OCDS principles.
Whilst the project seeks to Strengthen Disclosure and Citizen Participation, hence improving the Value for Money In Public contracting in Africa as well seeks for an open government machinery that will disclose information on contracting and public procurement principles.
This workshop comes after an earlier one held this year on OCDS related issues.
Speaking at the workshop, Mr. Kwesi Boateng Assumeni, Programmes Officer at GACC indicated that, it is important for stakeholders to ensure that, government commitment to the open contracting principles which has been signed under the Open Governance Partnership (OGP) increases.
Pointing out that, "GACC wants to engage stakeholders who have benefited from the workshop to ascertain application of the knowledge gained at the OCDS workshop".
"This engagement will specifically provide a platform for public servants and Public Procurement Authority (PPA) representatives to share experiences, including practical challenges in obtaining OCDS information", he added.
The engagement he noted will also present an opportunity to learn and share advocacy strategies from CSOs, the private sector and media representatives towards increased implementation of OCDS.
The 2-day workshop brought together participants from public sector that consists of represents Metropolitan Municipal District Assemblies (MMDCs) and members Public Procurement Authority (PPA); participants from CSOs and private sector including the media.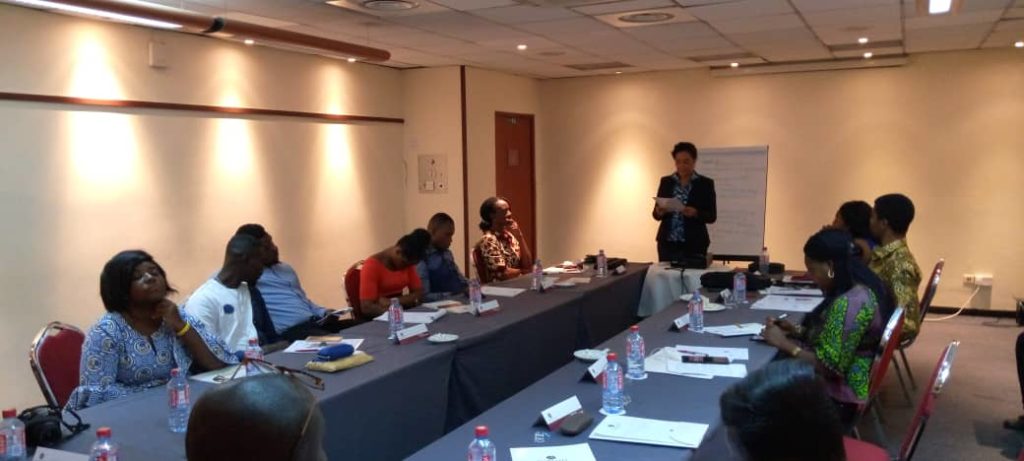 Meanwhile, Mad. Esi Sey, an independent consultant and Development Practitiiner during the workshop indicated that, "The adoption of OCDS is a bigger advocacy issue, so everyone can take a specific angle to it, and then table their strategies and deal with it the right way".
It was concluded at the meeting that elements of OCDS advocacy strategies should be in the following concerns as having evidence gathering and research; public sensitization; alliance building (local level representatives and religious bodies); capacity building elements; and to intensify advocacy regarding Right to Information on OCDS and the appointment of key public officers in relation to OCDS.
The workshop was committed to the agenda of expected training outcome of increased proactive disclosure of procurement related information by MMDAs in accordance with OCDS practices.
Source:www.thenewindependentonline.com/ Delali Gavor & Ishmael Barfi/ info@thenewindependentonline.com