In effort to achieve it's principal objective, "To promote and encourage the art and science of supply chain , logistics and transport in all its territories and branches across Africa, the Chartered Institute of Logistics and Transport (CILT) Ghana is to host this year Africa Forum slated for March, 2020 in Accra, Ghana.
The Africa Forum is a regional meeting of the Institute aimed at supporting sub-regions and individual countries on the continent to grow and develop professionally, tap the professional skills of members to assist the areas of program and development as well as capacity building to connect and compete in available opportunities, first within Africa and the global market.
This year's forum scheduled for the 18th – 20th March 2020 is under the theme:
"Sustainable Implementation of the Africa Continental Free Trade Agreement (AfCFTA): The Role of the Logistics, Transport and Industry".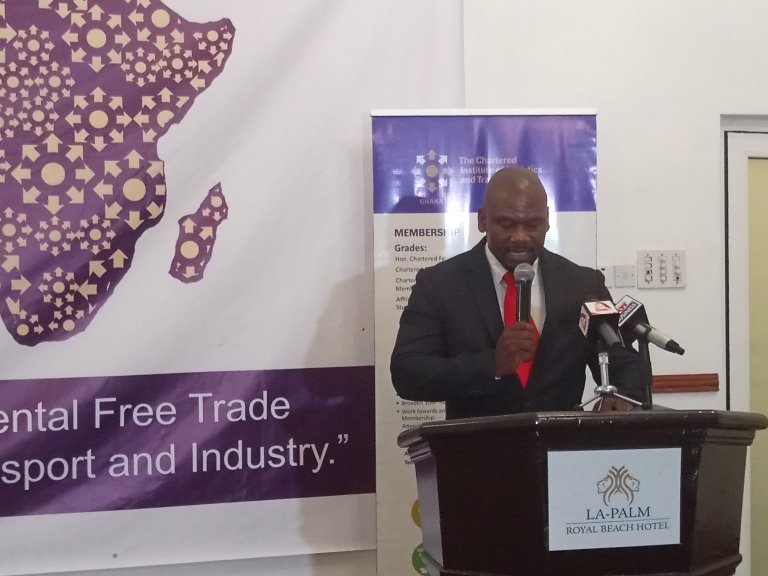 The Chartered Institute of Logistics and Transport (CILT) is a leading professional body representing supply chain, logistics and transport industries worldwide with membership-based organization of over 34,000 members in over 35 countries and has been in existence over 100 years now.
CILT achieves its objective both through its membership and professional qualifications, thus provides extensive opportunities for training and learning opportunities with a range of internationally recognized qualifications and courses.
Speaking at official launch of CILT Africa Forum in Accra, the Vice President for Africa and Chairman of Africa Forum, Dr. Newton Demba explained that, this year's forum will feature high-ranking government officials, seasonal industry experts and academicians across Africa.
Adding, "This year's edition will see the participation by women in logistics and Transport (WiLAT) and Next generations (Young Professional)".
Furthermore, he indicated that, logistics and transport industry have a major role to play in ensuring intra-Africa Trade and Ghana should not be the host of the AFCFTA Secretariat, but also position itself to fully benefit from it.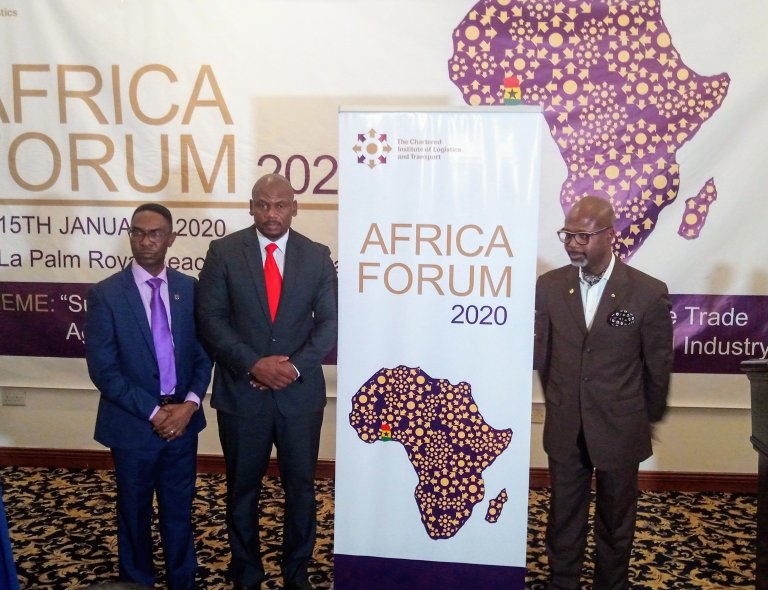 "One consequence of hosting AFCFTA is that, it could further open Gaba's industry sector to competition from other Africa companies as well also strengthen Africa's common voice and policy space in global trade negotiations", he opined.
Dr. Newton Demba used the ocassion to commend CILT Ghana for championing the course of CILT in Ghana and Africa in the area of professional education and training in Logistics and Transport as well as policy advice to the Government of Ghana, which have been in the areas of road transport, aviation, ports and logistics, among others.
On his part, President of Chartered Institute of Logistics and Transport (CILT)-Ghana revealed that, the theme for this forum was carefully chosen and that, this year practically ushers Ghana and other African countries into what has been described as a 'Game Changer'.
"It is our hope that, the focus on the Africa Continental Free Trade Area (AFCFTA) further bring to the fore the opportunities inherent in the AFCFTA", he stressed.
The Forum he noted will equally highlight its challenges for governments and businesses.
The AfCFTA, whose Secretariat will be hosted in Ghana will be the world's largest free trade area by number of countries (55 nations), by number of population (1.2 billion) and gross domestic product ($2.3 trillion, 2017) once it is fully up and running.
It is rightly described by International Monetary Fund (IMF) as a Game-Changer for the continent, which has a low intra-regional trade of about 16% (2017) of international export trade.
The CILT-Ghana President acknowledged AfCFTA could serve as a new engine of growth across the continent and logistics, transport and industry in general have a major role to play in its success and sustainability.
"CILT commends all African Presidents and Leaders for this brave move and the Government of Ghana particularly for its bold and successful bid to host the AfCFTA Secretariat", he noted.
Source: www.thenewindependentonline.com/ Ishmael Barfi/ senghana@gmail.com