Two wards at the Ghana Police Hospital has seen refurbishment by one of the leading laboratory service provider, MDS Lancet.
The cost for the refurbishment according to MDS Lancet is over GhC65,000.00.
Speaking at the handing over ceremony which took place at the Police Hospital in Accra, the Business Development Manager of MDS Lancet, Mr. Alvin Katahena explained that, this forms part of his institution's corporate social responsibility of giving back to the hospital and the society in general.
According to him, management of  MDS Lancet was touched by the bad state of the male and female wards at the hospital and decided to refurbish it to give it a facelift.
Mr. Katahena further expressed his company's  commitment to continue supporting hospitals in that regard adding, this will go a long way to motivate hospital practitioners to give off their best in the delivery of health care.
"The Police Hospital provides health care to a lot of people on a daily basis and as an institution we felt that government can not do it alone hence our decision to give a helping hand to the Police Hospital" he stressed.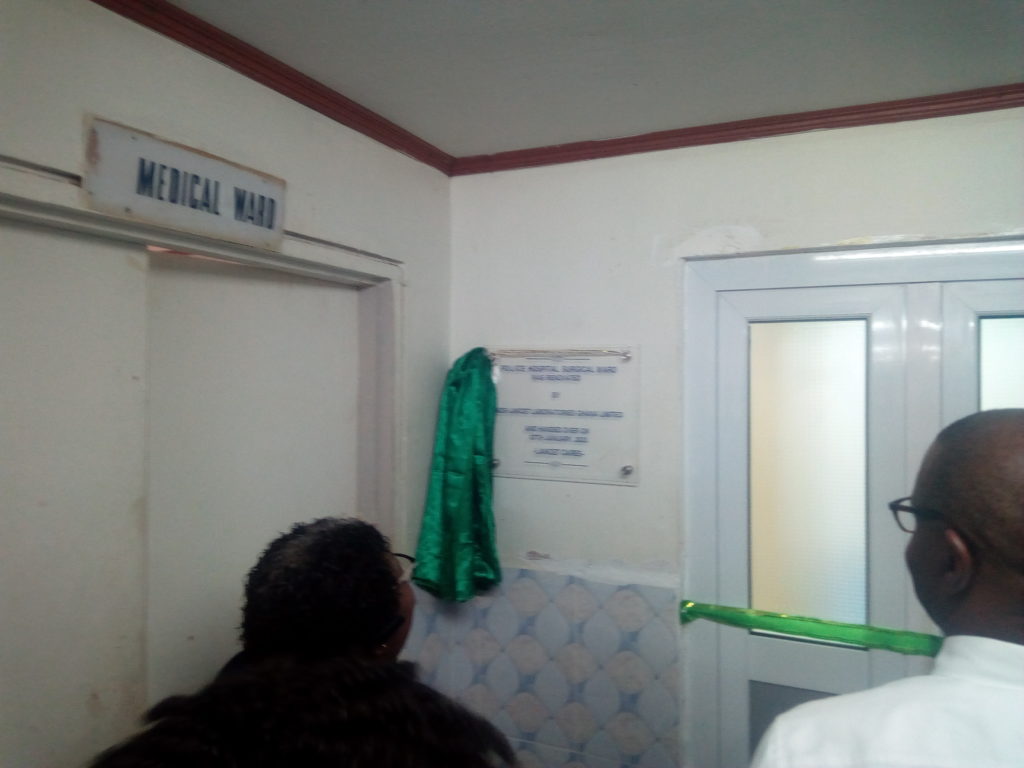 TouchingsTouching on the company, the Business Development Manager  later revealed that MDS Lancet was founded with a view to bringing reliable medicine to the medical fraternity and people of Ghana in order that high quality medicine can be practiced in the country for all.
Speaking further,he noted that, the company became a member of the Lancet Laboratory Group in 2008 and has since opened  over 18 satellite laboratories and patient centres across the country.
"We operate in both the public and private Health care environment and provide specialized medical laboratory services for hospitals, Clinics, corporate groups, NGOs, Insurances, Research teams, and occupational health establishments". He stressed.
Mr. Katahene said the company aims to deliver the best patient care and maintain the highest standard laboratory services.
Adding that, that the company adheres to the international standards to provide high quality result and excellent client experience.
Source: www.thenewindependentonline.com/ Ishmael Barfi/ senghana@gmail.com