The Chairman Of Cheetah Football Club Mr. Abdul Hayye Yartey has introduced Beach soccer team to nurture talents across the coastal belts.
Chairman Yartey as he is affectionately called is known for his transformational skills with the Ghana Bodybuilding federation and hoping to do same with the newly Cheetah Beach soccer Club.
Cheetah Beach soccer club held a justify at the laboma beach resort in Accra on the 1st February,2020.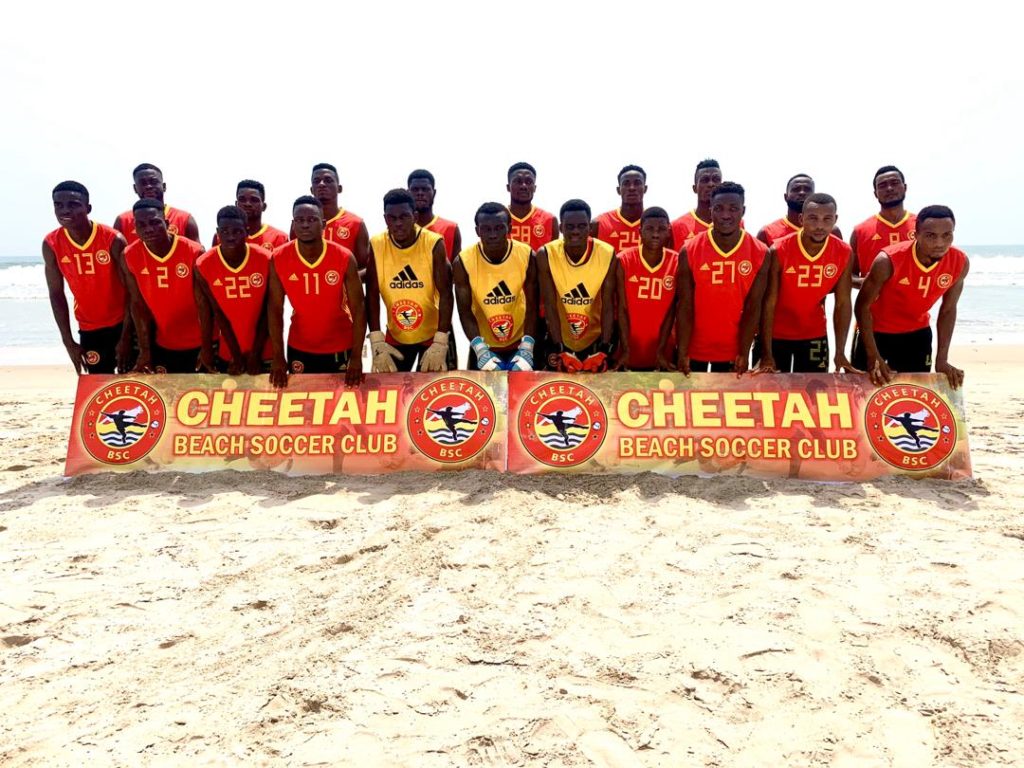 This exercise brought beach soccer players from the volta, Western, central and Greater Accra Region to show class for selection into the new team.
"It is about creating the platform for talented players in Beach soccer as well to actually get something to do to be able to express their talents, passion and skills" he said.
"Just as we have done with football and then Bodybuilding probably we would be able to create on a life career for some of these boys.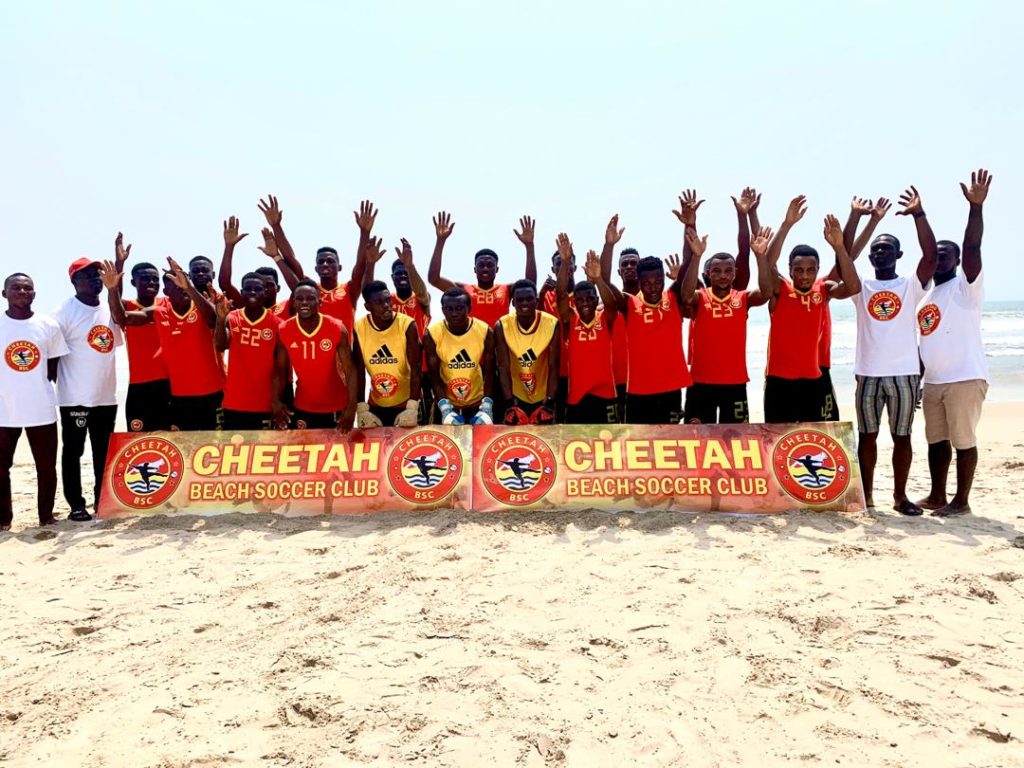 "Thought Bodybuilding we have been able to get some body builders or athletes from the body Building circles that are leaving on Bodybuilding now.And through football we have been able to create the platform for footballers that have alot of people depending on them."
The General Secretary of the Ghana Beach soccer Association Nana Poku Amankwaah together the Chief Executive Officer of Keta Based Sunset Sports BSC Mr. Robin Dzidodo Adjaho, Mr. Daniel Nii Kotey, National Beach soccer team Coach as well as Players from the Beach soccer National team were at the laboma Beach Resort, Accra to grace the event.
Source: www.thenewindependentonline.com/ Sports Desk