The general public has been cautioned to desist from transacting business with the sacked Chairman of Ghana National Education Campaign Coalition (GNECC), Me, Mr. Kofi Asare.
This is as a result of the termination of his appointment by the Nation Executive Council.
The caution given to the general public especially stakeholders and partners by the National Executive Council to safeguard the interest and integrity of the organisation.
This was disclosed at a press briefing after an emergency General Assembly meeting by the Coalition in Accra.
According to the Interim Chairman of the Coalition, Mr. Joseph Atsu Homadzi, Mr. Kofi Asare's appointment was terminated on the 13th of August 2019 on grounds of misconduct and false representation which was affront to the Constitution of the Organisation.
Revealing that, " at the just ended extra ordinary Congress, a resolution was passed to remove Mr Kofi Asare from office and so he is no longer the chairman of the organisation".
Adding, "I have been appointed as the interim chairman for the next one year and so whoever transact any form of business with Mr. Kofi Asare in the name of the organisation, do so at his or her own risk."
Therefore the newly elected chairman used the ocassion to appeal to their partners, stakeholders, and the media not to engage the Mr. Kofi Asare in any form of activity or business in the name of the organisation.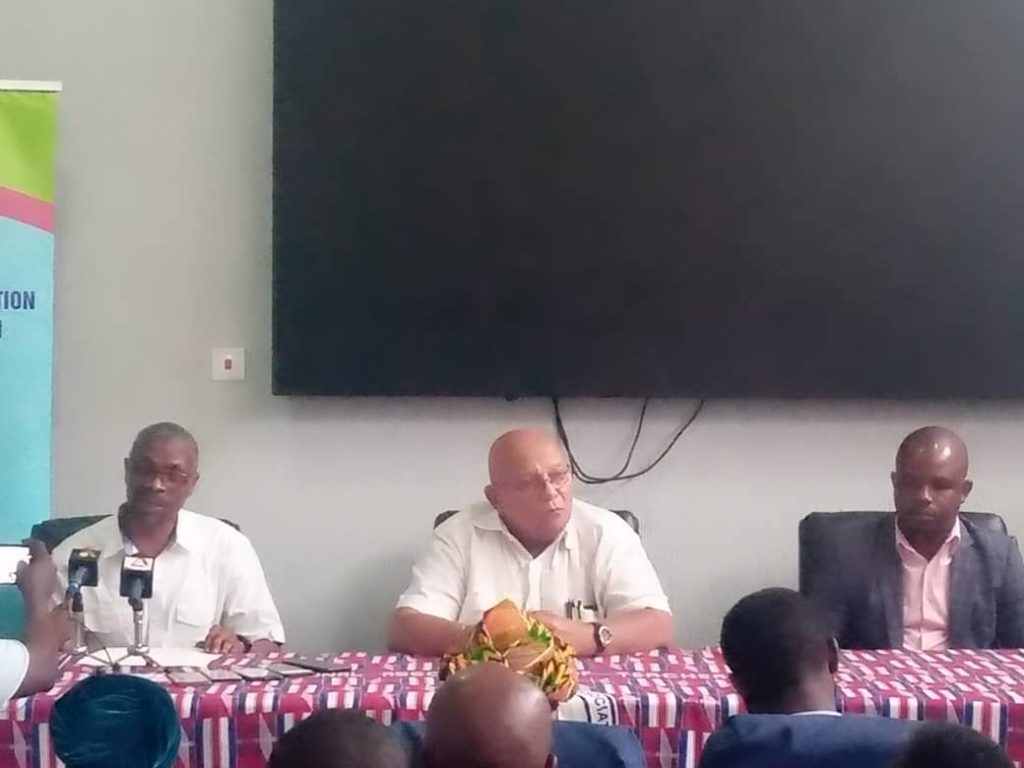 With regards to the wrong use of the organisation's logo, the interim Chairman hinted that, they will soon be taking legal action against members in the Central and Ashanti region found to be using the organisation's logo for their personal interest and other purposes.
Emphasises that, "We are warning people who are using the organisation's logo for their personal interest to stop.
Stressing, the logo is the Trade Mark of the organisation, hence the bonafide property of the organisation and does not belong to any individual or group of persons.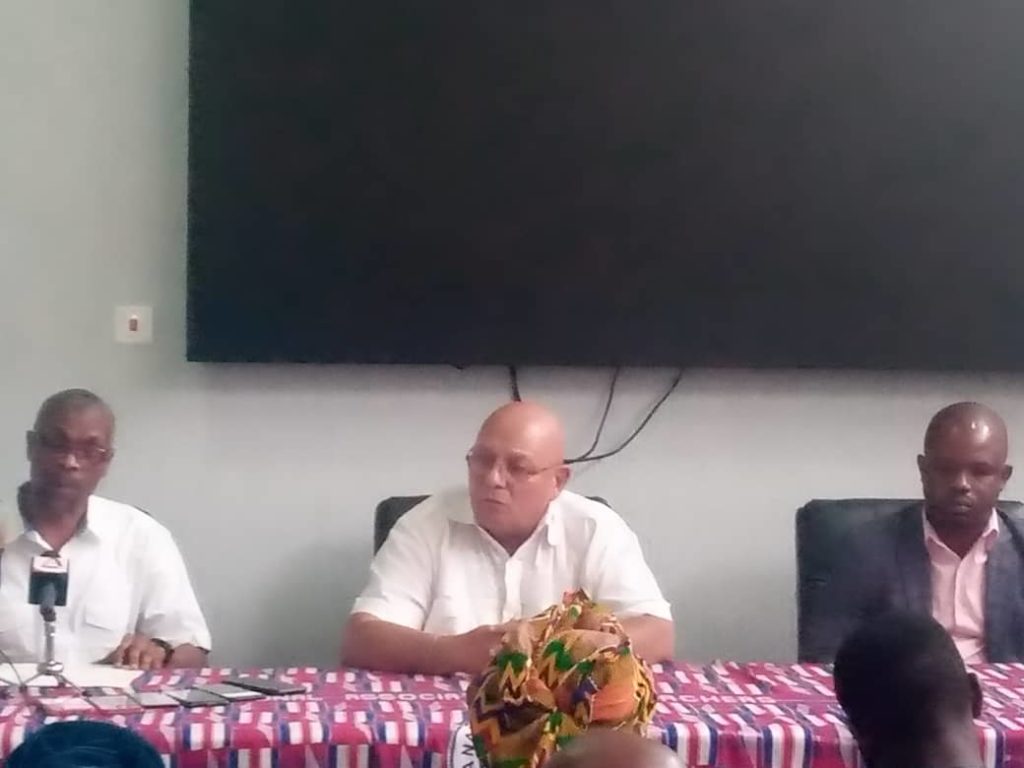 Therefore, noted that, they will take legal action against whoever is found to be doing that.
However, Mr. Homadzi commended members of the organisation, stakeholders among others for their continuous support for the organisation and also appealed to members and the Executive Council to support him in the discharge of his duties as the interim Chairman.
Ghana National Education Campaign Coalition (GNECC) he acknowledged work to promote education for all children including children living with disabilities.
Therefore, urged donors to have the trust and confidence to work with the coalition as they collectively work in the best interest of the Ghanaian child.
Source: www.thenewindependentonline.com/ Ishmael Barfi/ senghana@gmsil.com