A Research findings by the Ghana Anti-Corruption Coalition (GACC) reveals that, most Metropolitan, Municipal and District Assembly (MMDAs) have no effective mechanism to tackle the numerous corruption practices, hence, looses millions of cedis of revenue meant for developmental works.
This is as a result of the MMDAs not implementing the National Anti-Corruption Action Plan (NACAP) at the local level.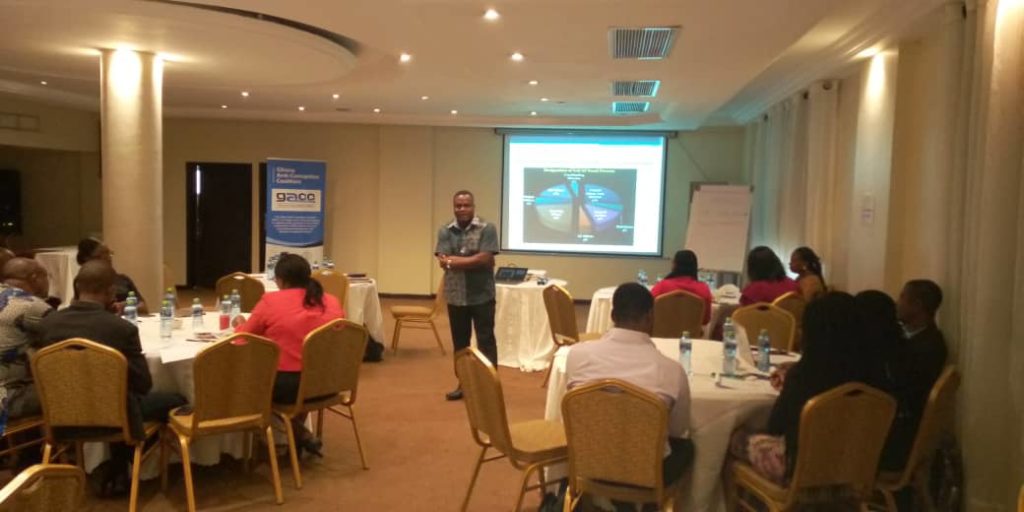 In this vien, the Deputy Director of Ayawaso East District Assembly, Mr. Abdul Karim Jafaru has appealed to Coalition to continue to make anti-corruption report on Metropolitan, Municipal and District Assemblies(MMDAs) one of its priority in its fight against corruption in public institutions across the country
To him, this is the only way MMDAs can be conscious of anti-corruption issues as they put in measures to curb corruption at the local level.
Stressing that, "GACC should make anti corruption reporting high on their agenda, and at the local level, commit the Chief Executives to it".
These remarks made by Mr. Jafaru was in an interview with The Indepdent during a Forum on National Anti Corruption Action Plan(NACAP) Report by the GACC under the theme: " Strengthening Collective Actions in the fight Against Corruption in Ghana".
Speaking further, the Deputy Director touched on the need for NACAP report to be factored into the Key Performance Indicators(KPI) of the MMDCEs adding, "this will go a long way to curbing corruption at the local level".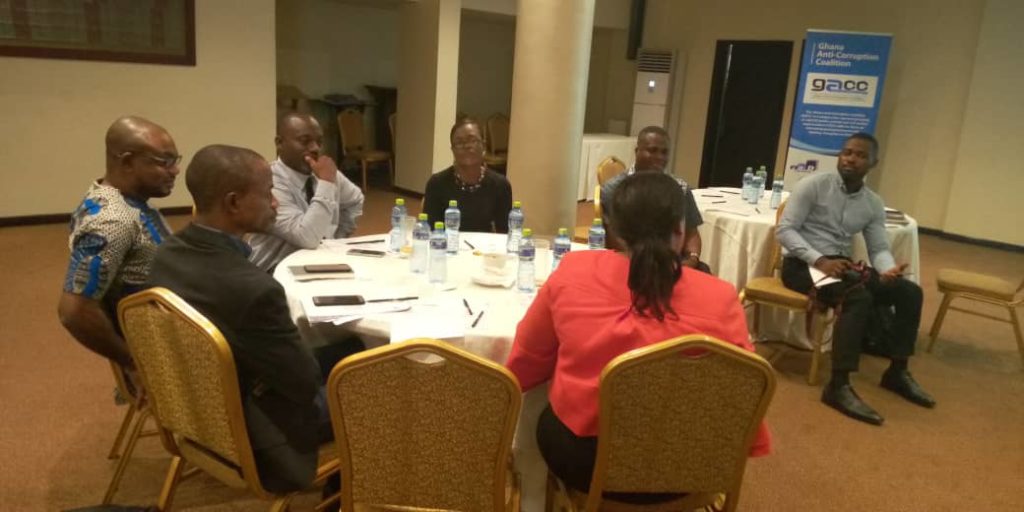 Meanwhile, speaking to the press at the forum, the Programmes Manager of GACC, Mr. Bright Sowu, explained that, per their research, the various MMDAs were not implementing the NACAP reports hence the forum to bring all stakeholders like the MMDAs and CHRAJ together to deliberate on how to facilitate the implementation of NACAP.

"We realised that most of the challenges of the Assemblies for not implementing NACAP was funding. The other one was also the Assemblies were not aware of where to get their NACAP activities to implement" he emphasized.
Adding that the feasibility of the recommendations of the report can only be known if the Assemblies implement the report and give feedback to the GACC.

The Programmes Director therefore called on MMDCEs to implement NACAP recommendations in order to promote good governance at the local level.

Meanwhile GACC believes there is the need to Strengthen Structural Framework of NACAP for Implementation, Setting Dedicated Funding Source and Orientations for MMDAs for Managements of NACAP among others.
Source: www.thenewindependentonline.com/ Ishmael Barfi/ senghana@gmail.com