The Member of Parliament (MP) for Ashaiman, Hon. Ernest Henry Norgbey, has written to the Electoral Commission (EC) seeking further and better particulars on some procurements of the Information Technology (IT) Consultant and procurement consultant by the election management body.
Hon. Norgbey in a three-page letter addressed to the EC headed by Mad. Jean Mensah, sought from the Commission to disclose as to how Dr. Ofori-Adjei and Mr A. Akrofi were employed as an IT and Procurement Consultants.
The (MP) through his lawyer, Martin Kpebu of Globe-Trotter Law Firm, want to know whether the two experts have been engaged by the EC and if Yes, the procedure and process in which they were employed to work for the state institution.
"I write on behalf of my client to request information in relation to the procurement of the services of consultants by the Electoral Commission of Ghana".
"My client desires to know in particular if the Electoral Commission of Ghana has procured the services of the following consultants; i. Dr Ofori-Adjei, IT Consultant and ii. Mr A. Akrofi, Procurement Consultant", his lawyer stated
Furthermore, the letter sated "In case your answer to the above question is in the affirmative, my client would want you to confirm if the procurement of the services of the said consultants was done in accordance with PART VI – METHODS AND PROCEDURES TO PROCURE CONSULTANTS – OF THE PUBLIC PROCUREMENT ACT, 2003 (ACT 663) (AS AMENDED)" portion of the letter to the EC explicitly read.
Hon. Norgbery indicated that, even though he has no doubt about the EC doing the proper thing, he would seek legal redress if it turned out to be the negative.
"The EC, he noted has 14 days to response to his letter without fail: and has further served a copy to the Public Procurement Authority (PPA) to confirm or otherwise.
Hon. Norgbey said he has taken the action as a concerned citizen as well as his fundamental right per the 1992 Constitution and the Right to Information Act 989 of (Act 2019).
Read Full Letter to EC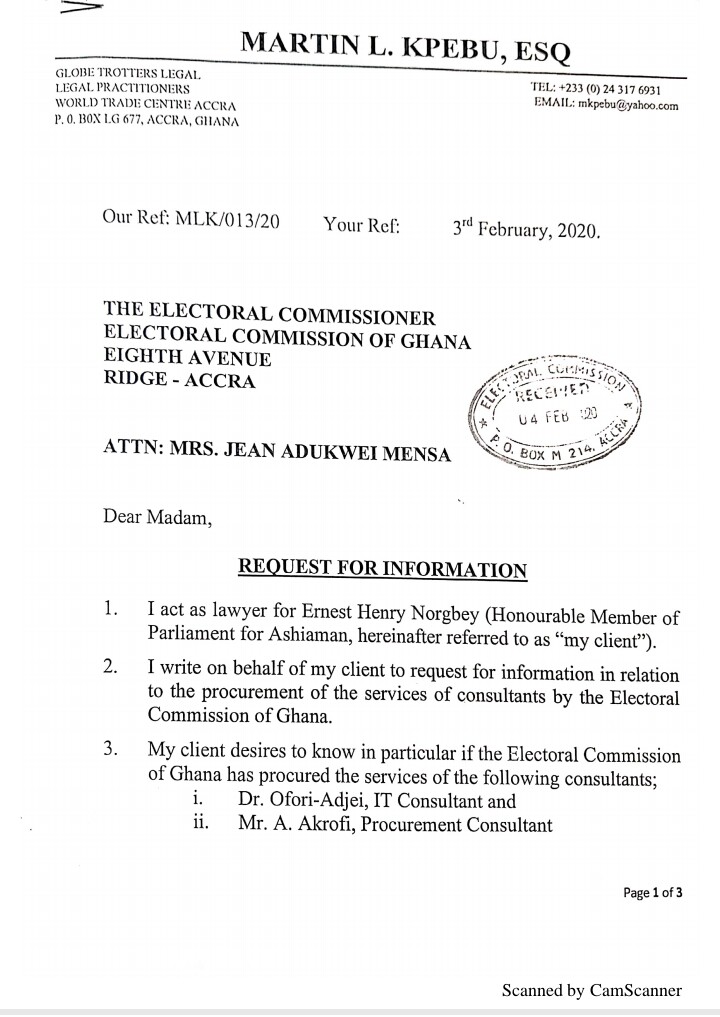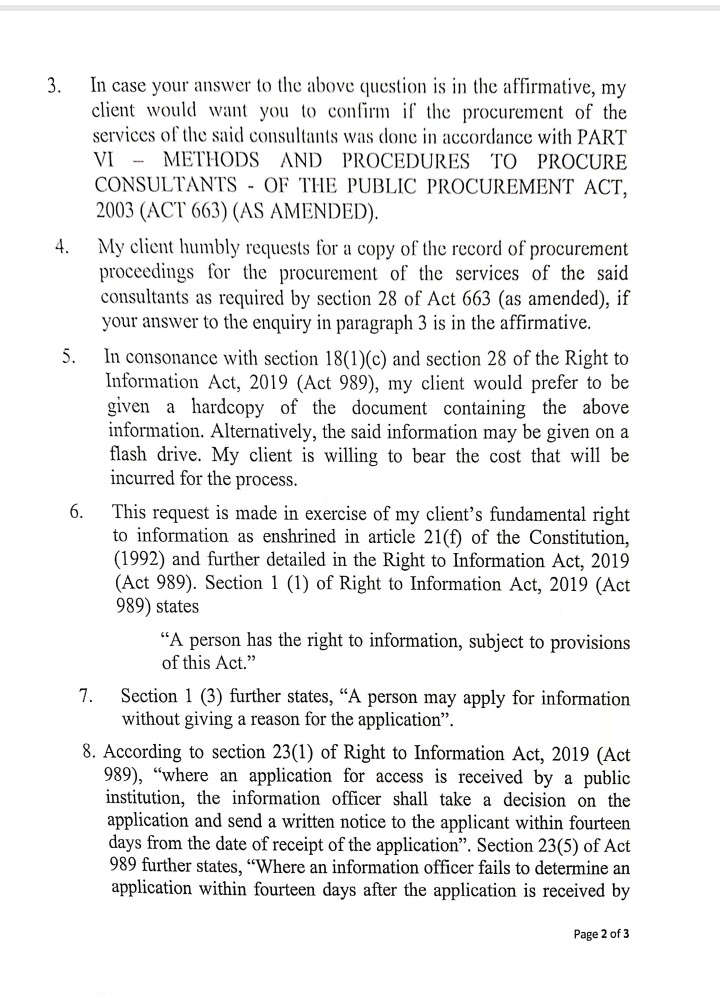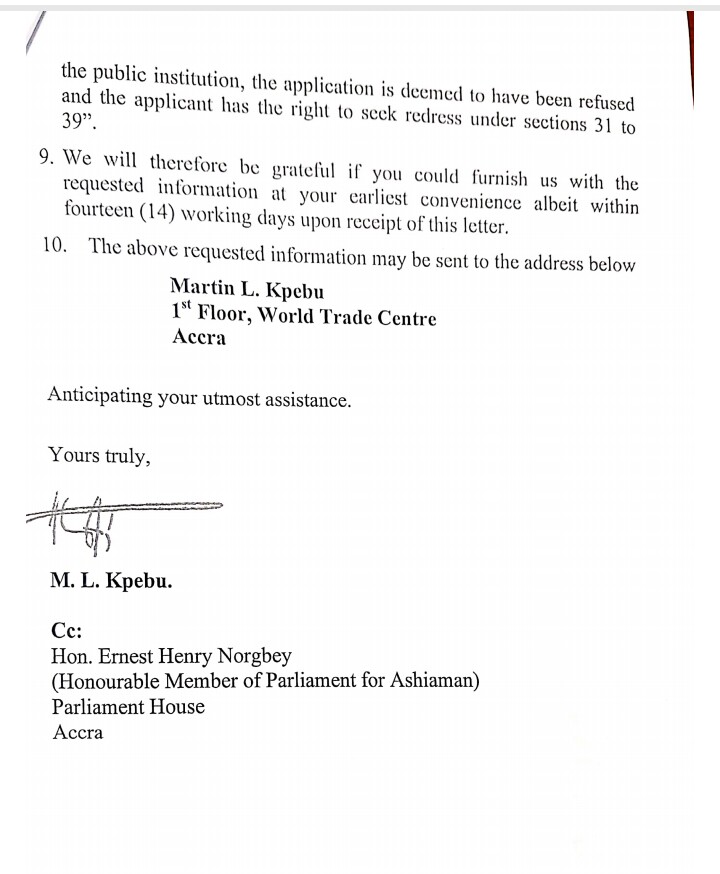 Source: www.thenewindependentonline.com/ DelaliGavor/editor@thenewindependentonline.com