The vulnerability of women and girls to Sexual and Gender-Based Violence as well their total wellbeing is hindered by the socio-cultural factors.
These remarks was made by the Deputy Minister for Gender and Social Protection, Hon. Freda Prempeh at a,Retreat and Training for Upper and Junior High Schools as part of the One Billion Rising Ghana's Campaign against Domestic Violence held at the Kaneshie District Methodist Church in Accra.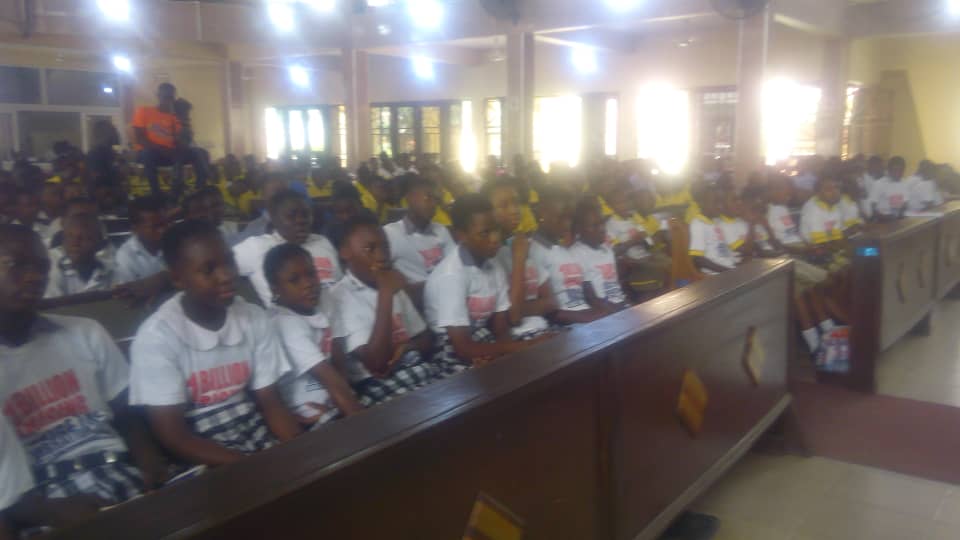 According to the Deputy Gender and Social Protection Minister, "The negative effects of GBV are numerous that, the number of women and girls are subjected to physical, sexual, emotional and psychological violence. Health consequences of sexual and gender-based violence noted to be particularly serious and sometimes life threatening.
Indicating that, Sexual and Gender-Based Violence also affects productivity and has the tendency of throwing families apart thereby exposing children to social vices which has an implication on security.
Speaking further, the Deputy Minister revealed that, research has shown that one in every three women is beaten, coerced for sex and or abused during their lifetime.
Emphasizing that, the violations meted to women and girls impacts negatively on their lives and that of their families.
"Violence and abuses against women and children are the most heinous acts which are not only dehumanizing but constitute a grave violation of their fundamental human rights and freedom and these are often seen in families whose foundations are weak", she bemoaned.
The issue of Abuse against women, children and people living with disability and the aged she acknowledged is a global issue, cutting across all cultures, societies and nations in different dimensions.
On the way forward, the Hon. Freda revealed that, the Ministry has developed legal framework such as the Child and Family Welfare and Justice for Children Policies which are the policy backbone for child protection issues.
Therefore assured Government's commitment of not relenting in its efforts to provide empowerment opportunities for women and girls as well as support all structures, working in the area of prevention, prosecution and rehabilitation of survivors of sexual and gender-based violence.
The Deputy Gender and Social Protection Minister used the ocassion call for more involvement and actions for the resistance and prevention of violent norms, attitudes and behaviors against women and girls.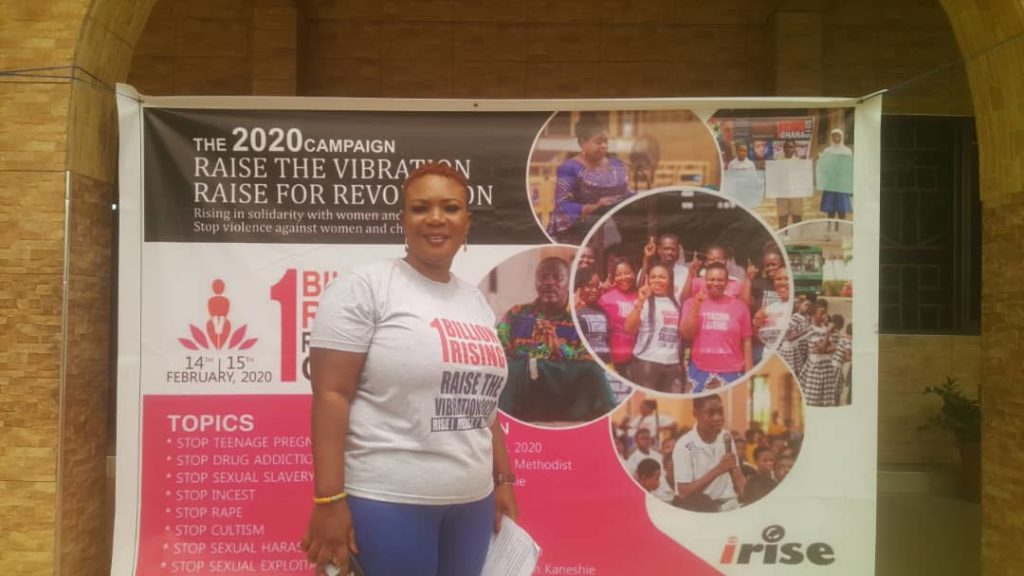 On her part, the Country Director for One Billion Rising Ghana, Madam Vickenzie Ofei called on government and other stakeholders come to their aid as they fight domestic violence against women and girls as well as win the battle against the abuse and violence of Ghanaian children.
To her, the abused women and children are living in fear and afraid to walk alone at night, and answer men who ask them for time.
One Billion Rising she indicated is a platform that Ghanaian women and children would use it to top all forms of abuses and violence against children.
"I'm rising with the amazing children of Ghana who have gone through the experience of Jyoti. I'am rising for the child in me who I do not think will ever fully recover from what happened to her. I'm rising for that innocent child who doesn't have the voice to speak for herself", she noted.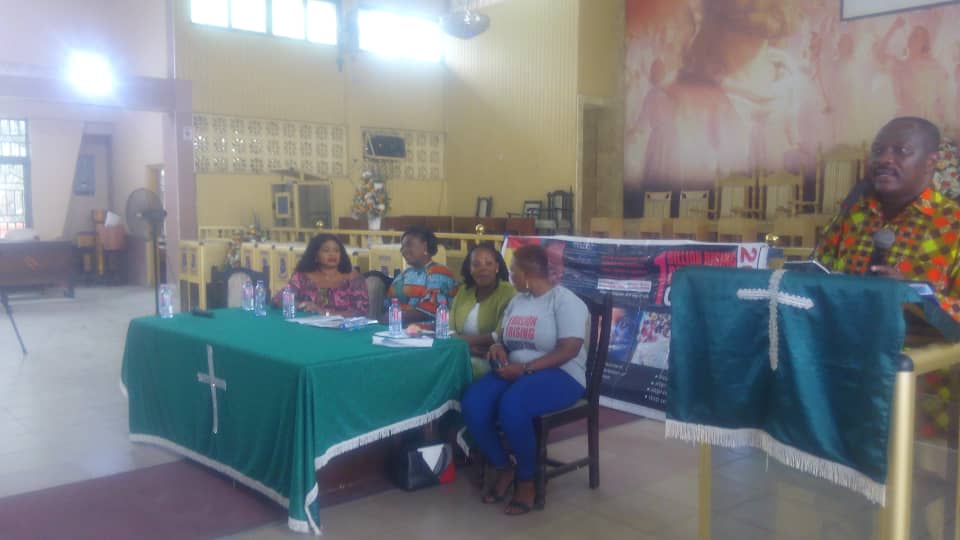 Stressing that, "I'm rising for that child who is being battered at home by caretakers. I'm rising for that young child that was abused by her father since the age of 9. I'm rising for all of you seated here who might be going through any form of abuse".
One Billion rising is a global movement founded by Eve Ensler, to end rape and sexual violence against women and children. It was started in 2012 as part of the Valentine Day movement, began as a call to action based on the staggering statistic that 1 in 3 women across the planet will be beaten or raped during her lifetime.
One Billion Rising is the biggest mass movement to end violence against women (cisgender, transgender, and those who hold fluid identities that are subject to gender-based violence) in human history
Source: www.thenewindependentonline.com/ Ishmael Barfi/ senghana@gmail