Parliamentary Candidate (PC) for Anyaa-Sowutouom Constituency on the ticket of the main opposition party, National Democratic Congress (NDC), Mr. Emanuel Allotey has promised to set up a Co-operative credit union for the constituents especially traders to cater for their financial needs.
The Cooperation Credit Union he explained will ease the burden of beneficiaries by charging soft interest on loans they are given.
Mr Allotey made the promise when he and the constituency executives interacted with the leadership of Lapaz New Market Traders Association.
The visit was also to official introduce the aspiring lawmaker to the market women and also seek their support in the upcoming general elections in at the December this year.
The presence of Mr. Allotey virtually brought activities in the market to a halt as they mobbed him amidst chanting his name.
He was also greeted by other market goers and traders who had come to the market to do business.
Interacting with the market leadership, Mr. Allotey said the support of traders in decision making would help bring the much- needed change to the constituency.
To be able to enhance the capacity of traders, Mr Allotey also promised to organise periodic seminars to train the traders on business and risk management.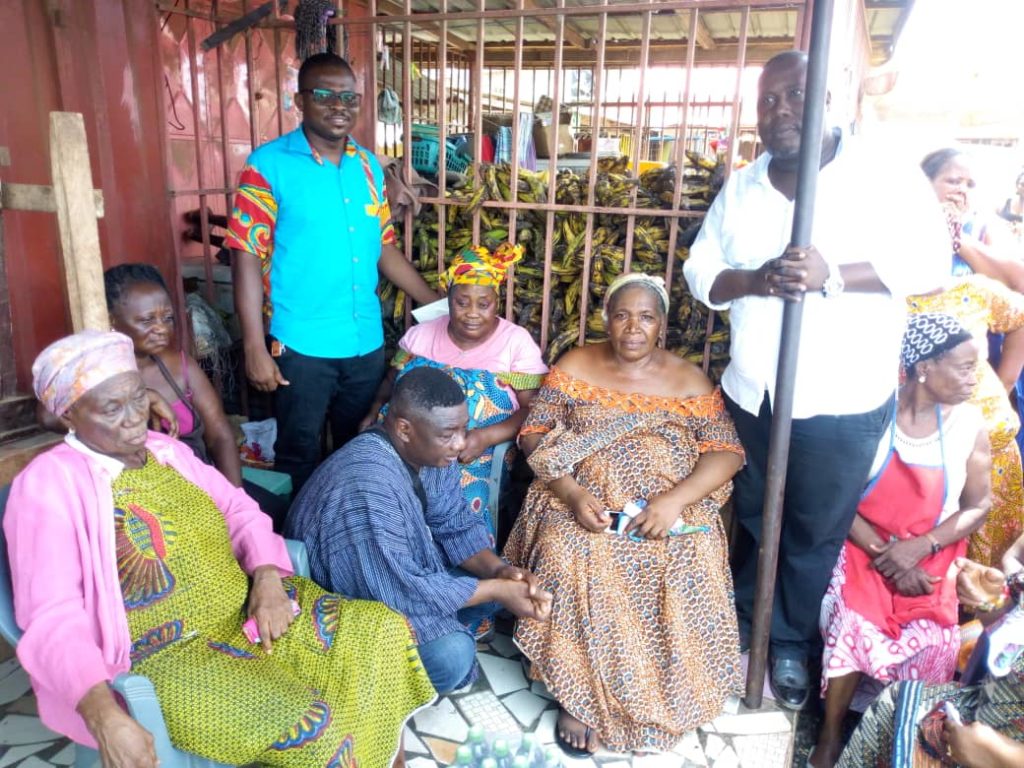 He also pledged to provide a borehole in the market to ensure regular supply of clean water and an improved toilet facility to enhance the sanitation in the market.
Mr. Allotey, a renowned banker, indicated his readiness to lead the NDC to victory hence winning the Anyaa-Sowutuom seat in the 2020 general elections thus calling on them to give him the much needed support to lead them.
The market Queen for Lapaz New Market, Naana Boatemaa expressed her appreciation to Mr. Allotey and the constituency executives for seeking their blessings and advise.
Madam Boatemaa indicated that, the traders are optimistic of Mr Allotey capabilities to address their challenges when elected as the Member of Parliament for Anyaa-Sowutuom Constituency.
Therefore pledged of their readiness to support him to realise his dream to serve the constituency, but urge him to fulfill his promise when he gets the nod as the Member of Parliament.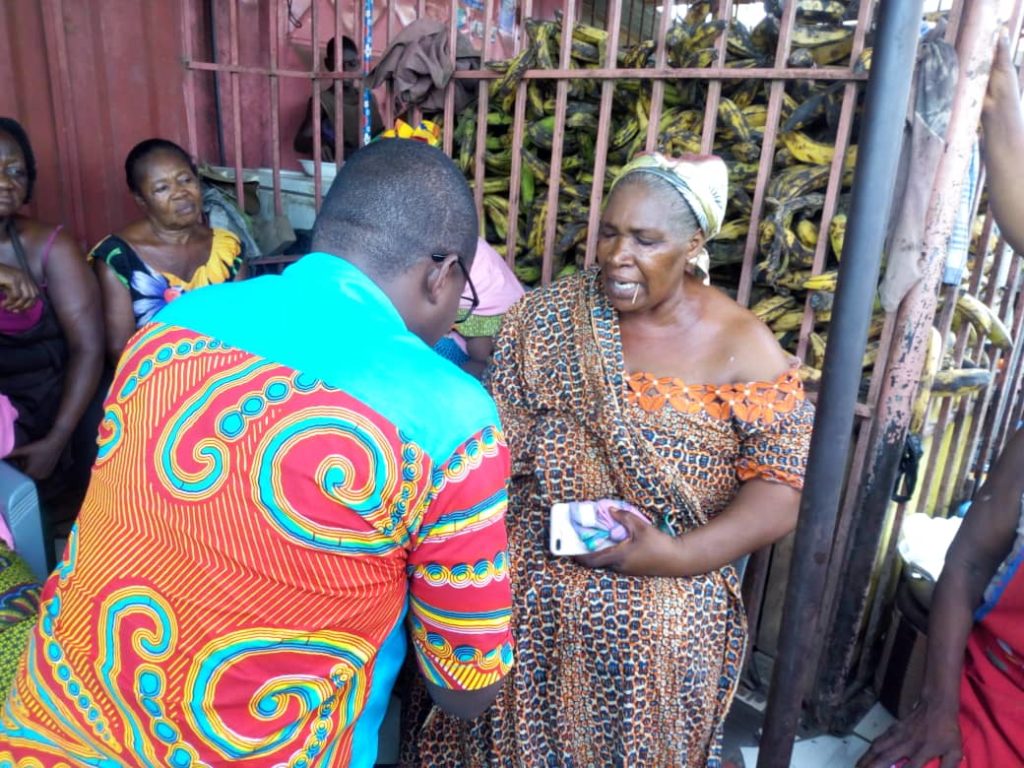 However, she expressed her disappointment in the current Member of Parliament for the Constituency, Hon. Shirley Ayorkor Botchway,for failing to honour her campaign promises made to them during 2016 campaign season.
Source: www.thenewindependentonline.com/ Political Desk