In his quest to give back to the Ghanaian community, the King of the Igbo Community in Ghana, Eze. Chukwudi Ihenetu, has launched a project dubbed "Feeding the Hungry Project" in Accra.
"Feeding the Hungry Project" is to support the less privileged in the Ghanaian society with one hot meal every Friday.
Speaking at the official launch of the project, the renowned King acknowledged the importance for mankind to give back to society especially within a working environment where there is peace and tranquility.
Indicating that, it is of relevance for the rich in society to understand and appreciate the need for a support system.
This he stressed can reduce the numerous social vices as well cushion the less priviledge in the society.
"If the poor are around you and you are not helping them, they become a threat to you", he emphasized.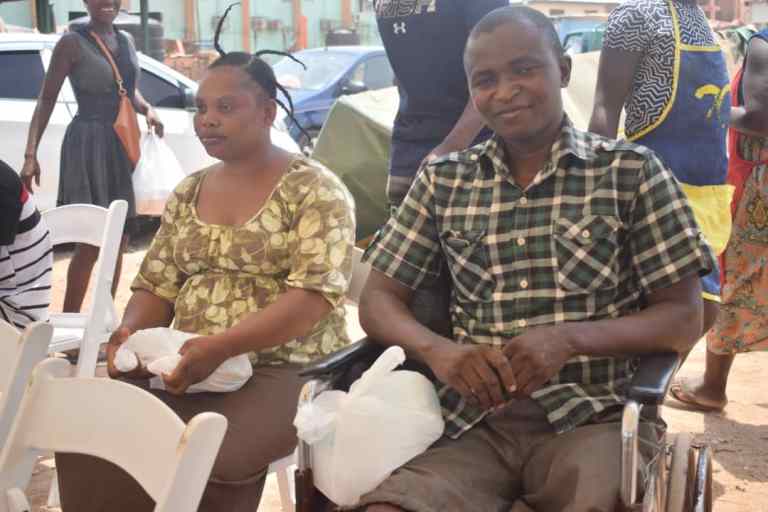 Outlining his plans for the newly launched Foundation, Ezi Chukwudi Ihenetu who is married to a Ghanaian revealed that, the Foundation imstends to set up small scale businesses for people especially women desires to be financially independent, provides counseling to young people and anyone who wants to be successful in their respective field of interest.
Emphasizing that, "it is our plan to assist at least two hundred (200) people every year and the first area we want to touch is the selling of indomie along the road as well empower people to start selling pure water".
To fulfil the purpose of the Foundation establishment, the Nigerian King served notice that the foundation in some few weeks to come will be feeding the poor in Fadama, Nima, Teshie and some other communities across the country.
He therefore passionately appealed to individuals and organisations that sees the importance of the "Feed the Hungry Project" to support either in cash or kind for the realization of the project aims and objectives hence reach out to the needy population in the society.
The 'Feeding the Hungry project' is an initiative of the Ezeigbo Ghana Foundation – a non-profit organization with the aim of addressing the plight of hungry children, men and women on the streets of Accra and beyond.
The foundation has over the years provided social amenities including payment of school fees for the less privileged among others in the various communities in Ghana.
The first batch of 1000 well package meal was served to the poor and the vulnerable within the American House locality in East Legon, Accra by the King, celebrities and other sub-chiefs from the palace.
The kind gesture of the Nigerian King was much appreciated by the beneficiaries.
Source: www.thenewindependentonline.com/ Ishmael Barfi/ senghana@gmail.com