Nana Yaw Donkor Jill, the benevolent Assembly Member for Ahenboboano Electoral Area, a conurbation of the Ahafo Regional Capital – Goaso, under the Asunafo North Constituency has shown true love to his people as the world struggles to fight the pandemic, Coronavirus.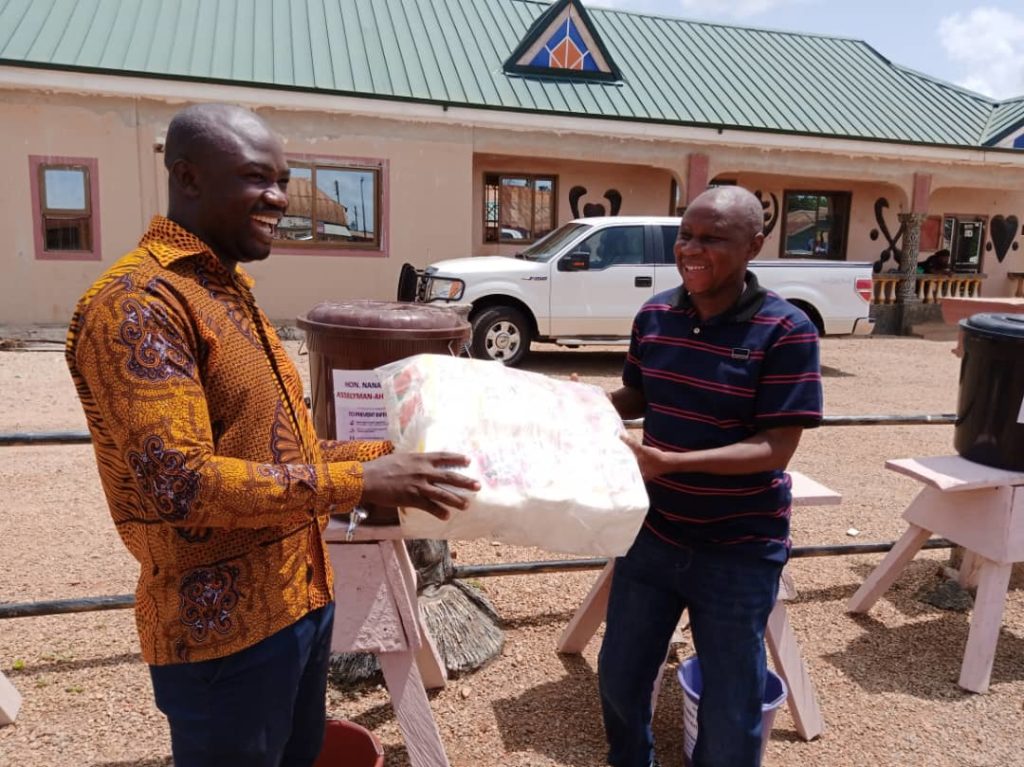 Since its outbreak, it has put the whole world into a total pool of dilemma by killing over 3,000 people in China, 4'089 in Spain, 7, 000 in Italy, 400 in USA, 3 in Ghana, 600 in France etc.
Hence, made the Director General of the World Health Organisation, Dr. Tedros Adhanom Ghebreyesus to officially declare the Coronavirus a Pandemic.
His announcment means the virus is capable of entering any living society on this Earth, therefore, all nations ought to be alert.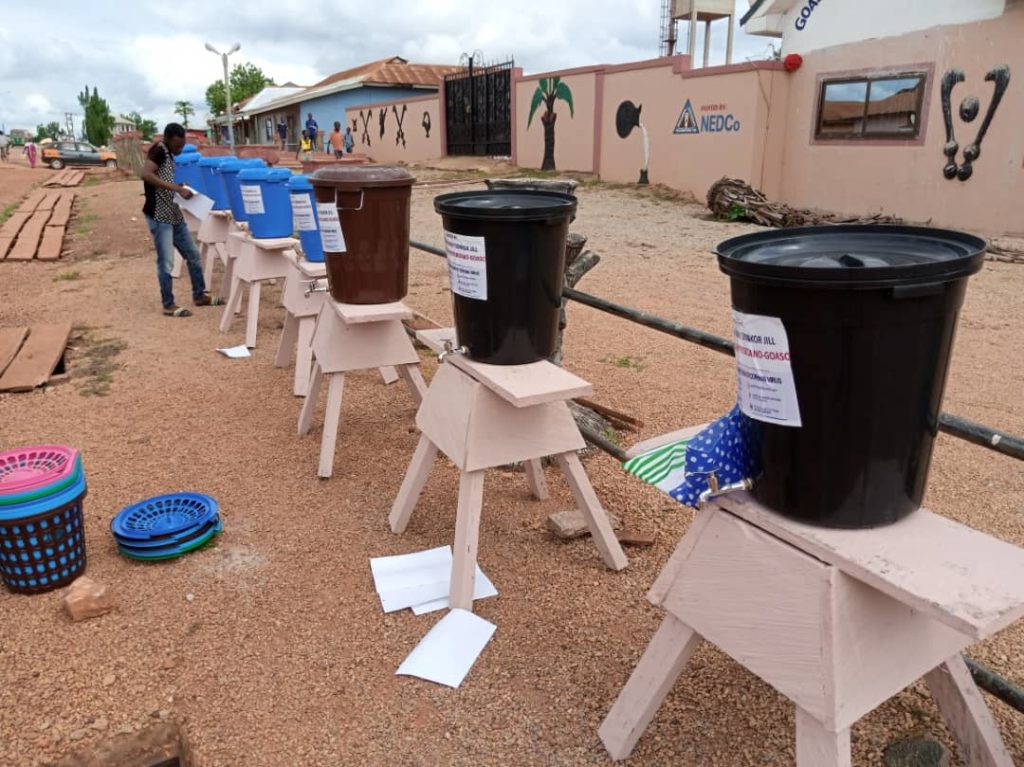 It is against this that, Nana Yaw Donkor Jill,who represents the good people of Ahenboboano Electoral Area has donated medicated soaps, tissues, buckets as the nation fights COVID-19.
In addtion, the Assemblyman has sett up washing stands at respective vantage points in the Area for residents to have easy access to running water, soap and hand sanitozers which remains one of the best precautionary measures in combating COVID 19.
He therefore used the opportunity to urge the residents to intensify their personal hygiene, make good use of the items presented and should shy away from all forms of fear and rumours regarding to the virus.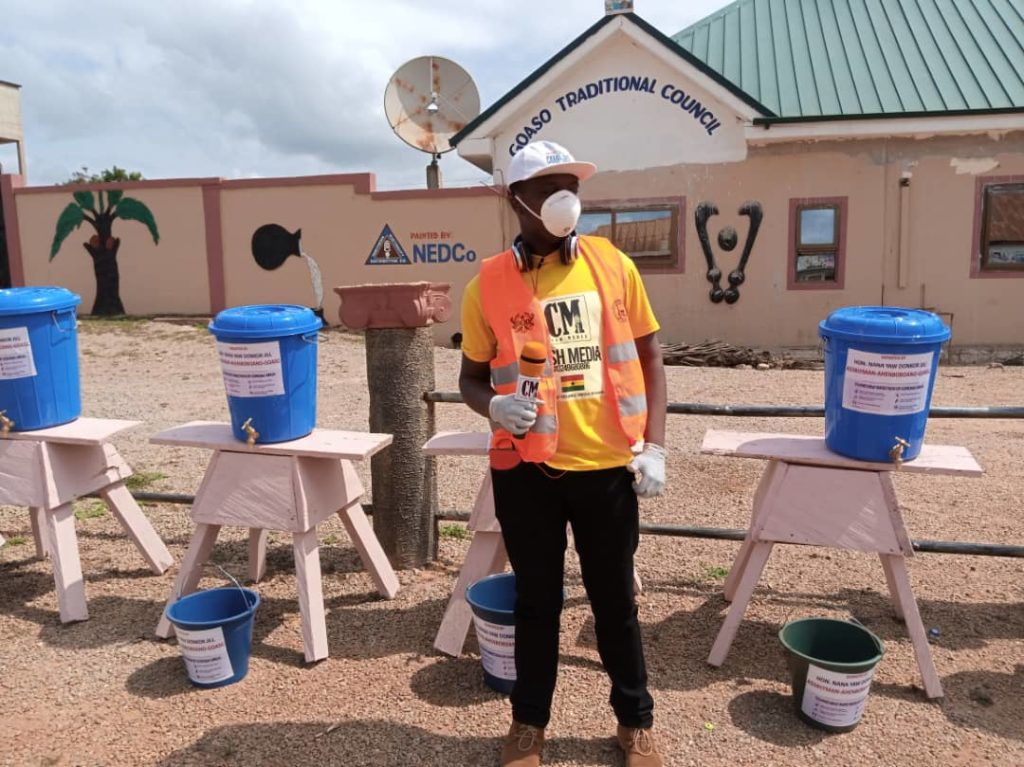 Furthermore, he reiterated the need for one to be his brother's keeper that, they should be bold to report any suspected case in the area to the right authorities and assured them that, their identity will not be disclosed.
He therefore, cautioned traders who have intentionally created an artificial shortage of hand sanitizers to desist from such act.
"This is the time Ghanaaian traders have to show compassion by reducing their sanitizers to the lowest price so that the impoverished ones can afford it and protect Themselves", he admonished.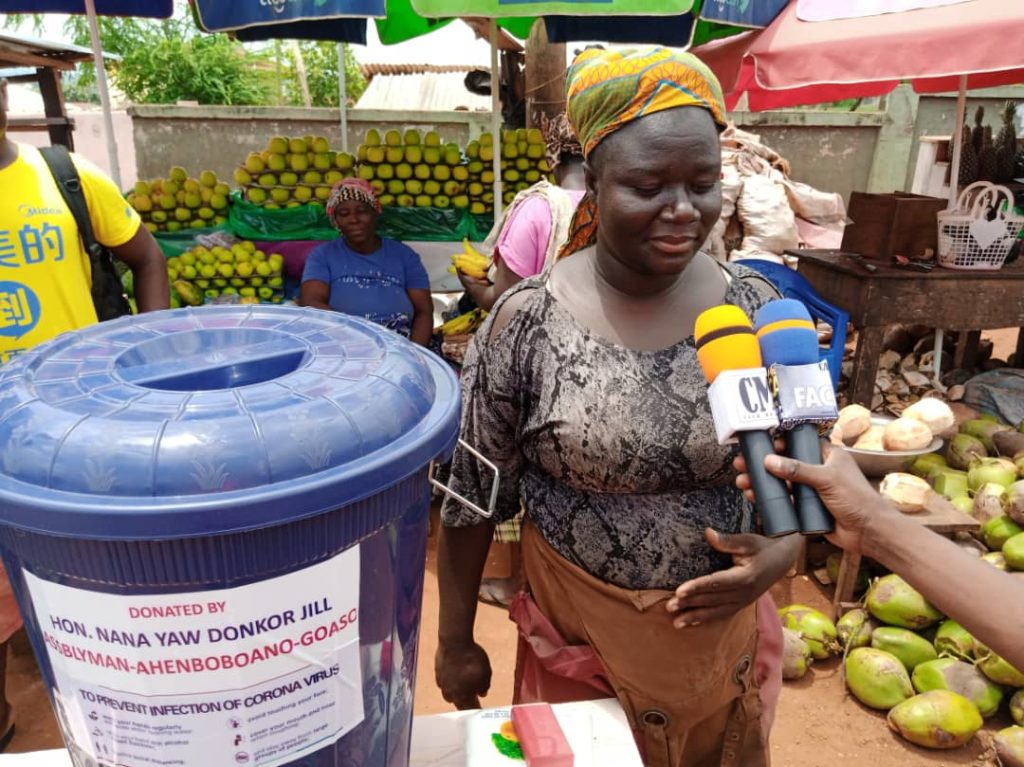 The Assemblyman aslo appreciated the media for their massive education on the Coronavirus.
Residents of the Electoral Area exprresed their gratitude to the Assemblyman for his kind gestures and entreated him to do more.
The Paramount chief of Goaso Traditional Council, Nana Kwasi Bosompra commended the Assemblyman for what he has done.
Source: www.thenewindependentonline.com/ Francis Agyapong Nimpong