Market women across the country have been advised to practice social distancing and good hygiene to reduce the spread of the novel, Coronavirus.
That advice comes from the Association of Women in the Media (ASWIM) and Hope for Future Generations (HFFG), a non-governmental organization.
Speaking at the public education and sensitization session jointly organised by ASWIM, HFFG and Information Service Department (ISD) at the Agbogboloshie Market in Accra, AWSIM President, Mrs Mavis Kitcher explained that, the pandemic was no respecter of persons, hence the need for them to ensure all protocols given by the Ghana Health Services.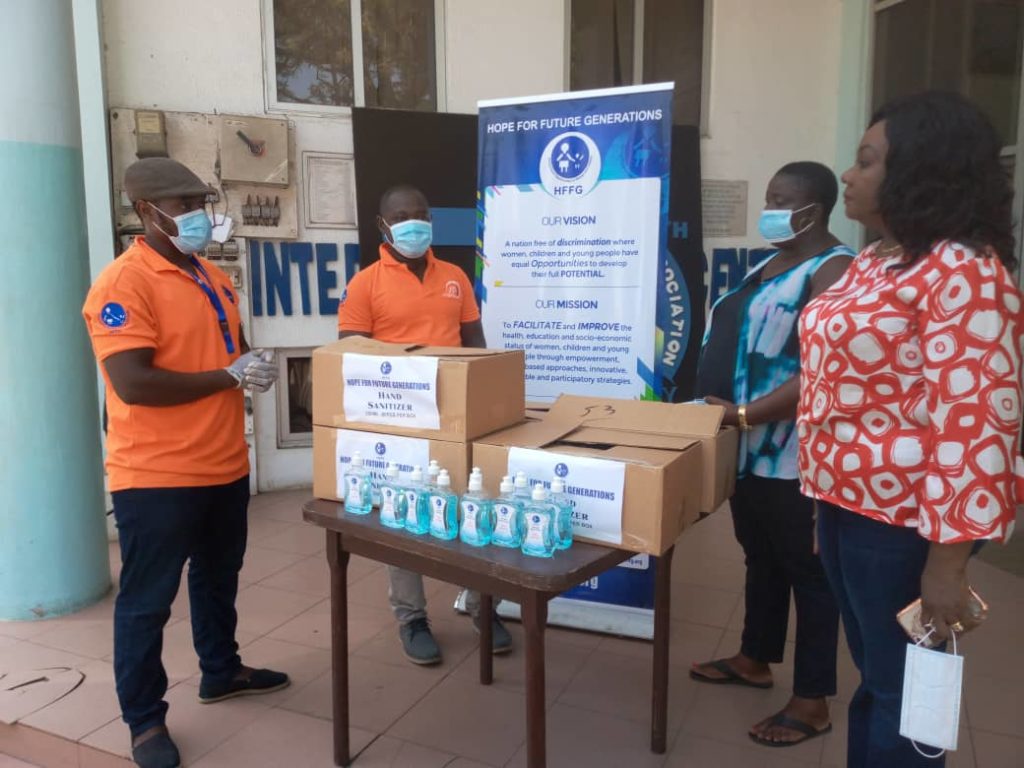 The pandemic, she educated spreads very fast that, if they turn deaf ears on the need to practice good sanitation, the novel pandemic would claim many lives.
Therefore, used the ocassion to urge the market women to embark on regular hand washing and the use of sanitizers.
"If one contracts the virus, the could infect his family with the virus, hence the need to adhere to good sanitation practices at the market and their respective homes", she charged.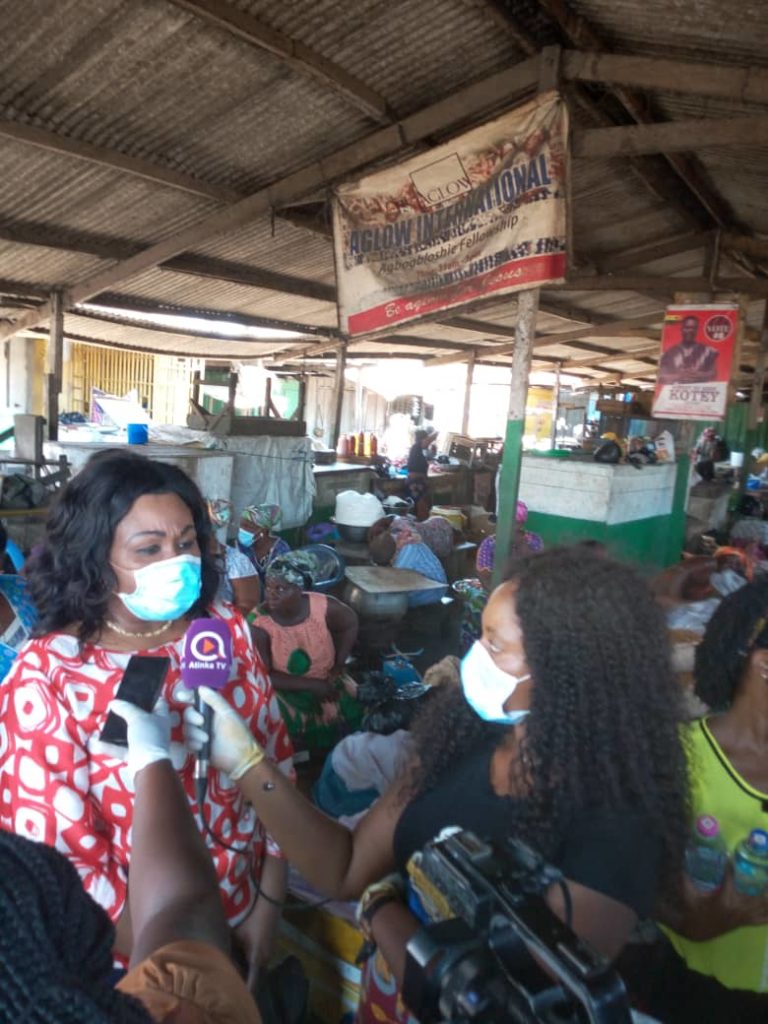 Sharing hand sanitizers at the market she assured them of ASWIM support by securing more for distribution to traders especially women.
On his part, the Communication Officer of HFFG, Mr Kofi Effah, Communication Officer of HFFG expressed their joy for partnering ASWIM to embark on the public education on COVID- 19 pandemic.

Since the outbreak of the pandemic, HFFG he disclosed has distributed over 3,000 pieces of hand sanitizers to various organizations and social groups countrywide.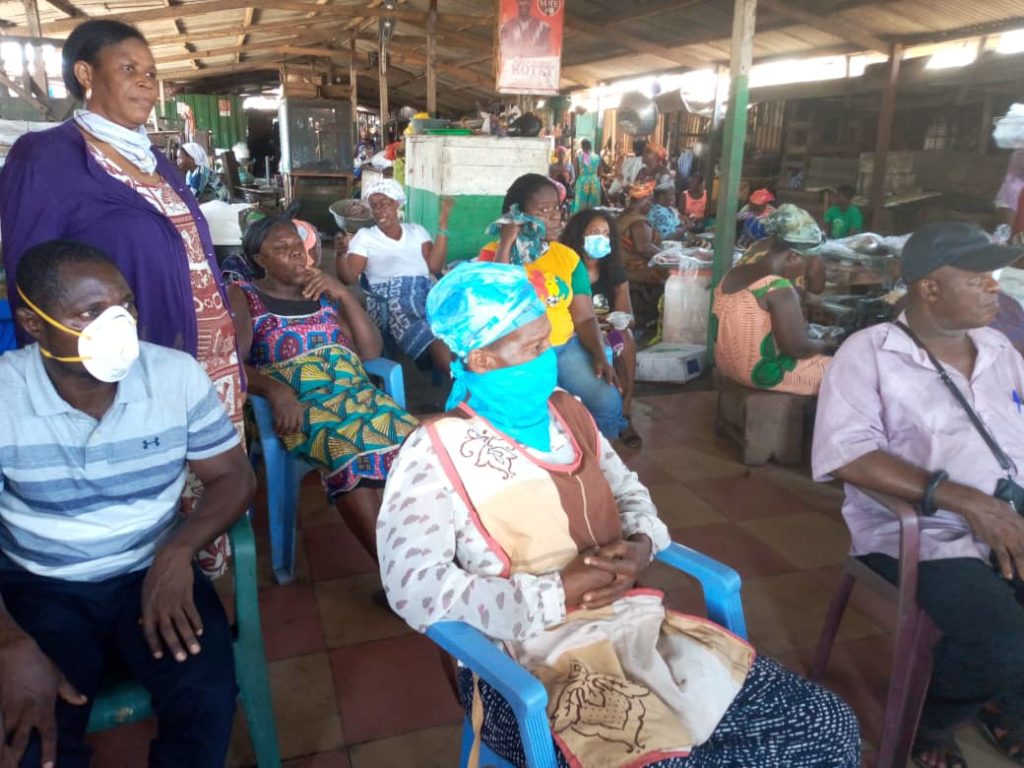 Accepting and thanking ASWIM, HFFG and the Information Service Department (ISD) for the education, sensitization and the hand sanitizers, the Market Queen Mother, Madam Hannah Naa Borkai Addy commended these institutions ASWIM for their gestures and ducating them on the pandemic.
She therefore warned that, any trader who fails to adhere to social distancing and good sanitation practices would be asked to leave the market.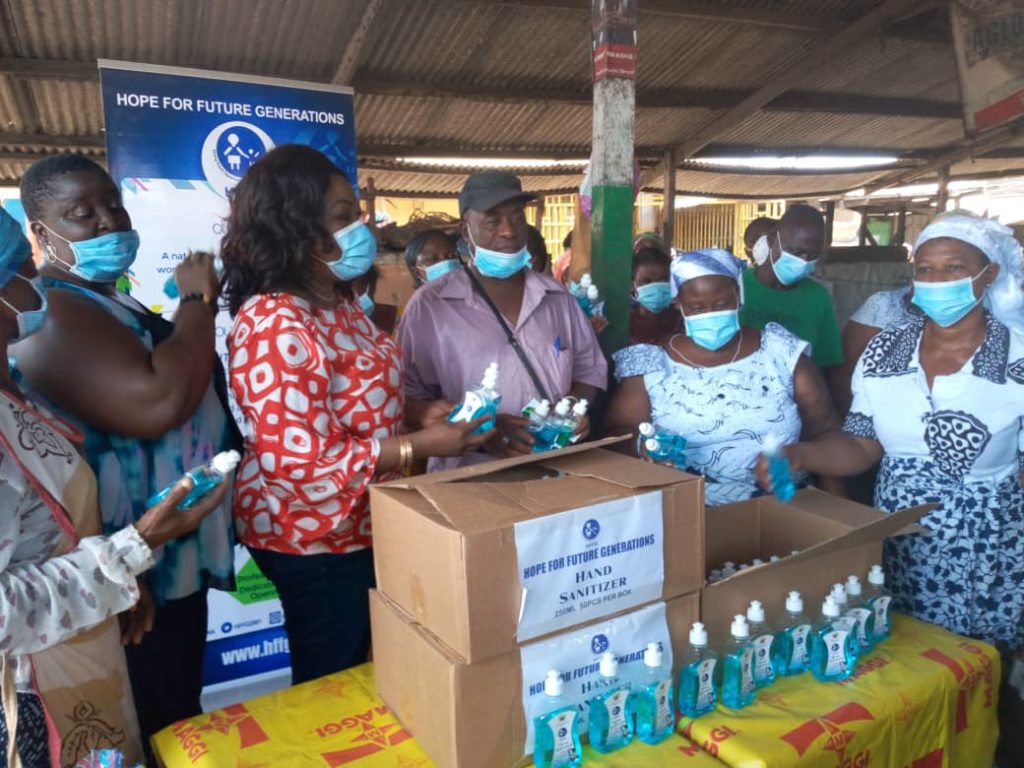 Adding his voice, Nana Oguamena I, leader of the Vegetable Sellers Association at the Agbogboloshie Market stressed, he would ensure that, all protocols initiated to fight the spread fight COVID-19 are strictly adhered to.

However, Madam Addy pleaded with the Accra Metropolitan Assembly (AMA) to assist the market to educate drive all traders to ply their trade in the main market.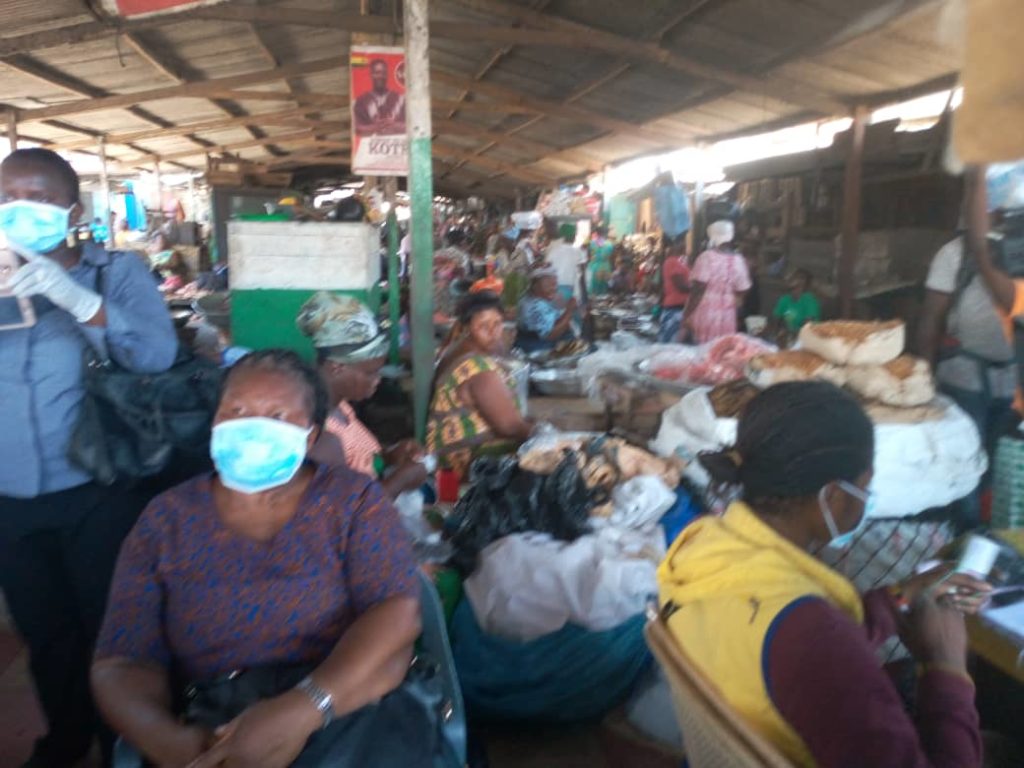 Mr Effah later presented 270 pieces of hand sanitizers to Mrs Kitcher to be presented to Madam Addy to support the fight against COVID-19.
Source: www.thenewindependentonline.com/ Ishmael Barfi/ senghana@gmail.com