In efforts to support the vulnerable and the needy in the society in times of the outbreak of novel, Coronavirus, Van Moorhouse Foundation (VMF) has presented some Personal Protection equipment (PPE) and some other essential items to the Juvenile Unit of the Ghana Prisons Service in Accra.

The donation is in response to the call by the Juvenile Unit of the Ghana Prisons Service as the nation fight the pandemic, Coronavirus which has claimed million of lives globally.

Some of the items presented to the Unit by VMF included alcohol based hand sanitizers, produced by the VMF medical team, boxes of toothbrush and toothpaste, bags of mineral water, boxes of soap, toilet rolls and non-surgical face masks for the juveniles.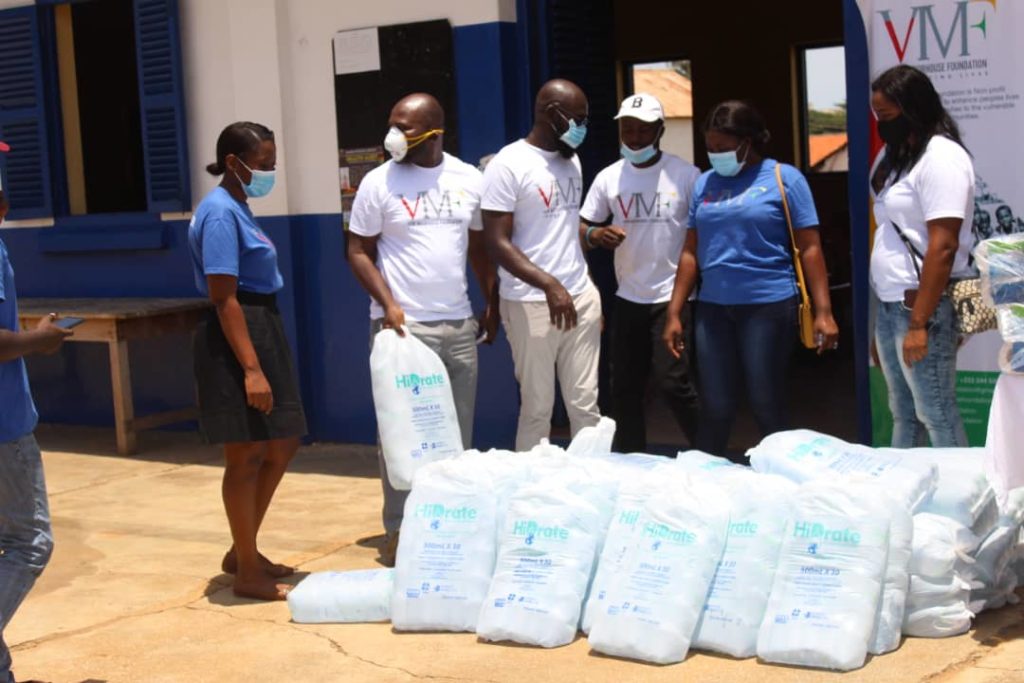 The Van Moorhouse Foundation (VMF) is a non-profit UK based organization with branches in the US and Ghana established to promote better a life for vulnerable individuals and families within impoverish communities.

Handing over these items to the Unit, VMF Country Director, Mr. Michael K. Dankwah acknowledged the importance to ensure the safety and well-being of the juvenile offenders and officers in order to curb the spread of the novel, Coronavirus as well ensure good practice of hygiene among inmates and officers.
To him, this gesture is part of their Social Responsibility towards the fight against the pandemic as well a way of showing love and care to these young offenders during this uncertain times.

"Irrespective of their offences, they are the future of the nation hence, the need to secure their safety and protect them from contracting the novel, Coronavirus as well the able and hardworking officers", he opined.

Therefore was hopeful that, the donated items would help the inmates and reduce the risk at the centre during these trying times.

Receiving the donation on behalf of the Unit Head and the Juvenile Centre, the Assistant Director of Prisons (AGP) David Ofosu Addo was happy for the support and expressed the centre's appreciation to the VMF team,.
"On behalf of the Regional Commander and the inmates, I want to thank VMF for their support and kind gesture during this hard and difficult times as government puts measures in place to curb the spread of Coronavirus", he added.

These donation he noted came at the right time that, he used the occasion to call on other organisations and individuals to emulate VMF".

Meanwhile, in an interview, the Country Director of VMF, Mr Darkwah acknowledged the numerous contribution from the VMF Family and friends and thanked Hydrate Ghana Ltd, producers of HiDrate Natural Mineral Water, Signature Creations, Fan milk Ghana Ltd, Drinks and Opener, for coming through to support them on such short notice and also urged other corporate organisations as well as individuals to support VMF through collaboration and partnership.
Source: www.thenewindependentonline.com/ Ishmael Barfi