In their quest to put smiles on the faces of the less privileged and the needy in our society, Van Moorhouse Foundation (VMF) has provided financial support to a mother of triplets, Helen Aplaku.
Helen Aplaku, was born on 11th September 1998 and a Krobo, has had no financial support from both close and extended family, delivered a set of triplets on 2nd July 2019(two boys and a girl) at st Martin De Porres Hospital, Agormanya.
The payment of hospital bills among other things became a burden to the triplets mother, hence she had no hope of being discharged from the hospital.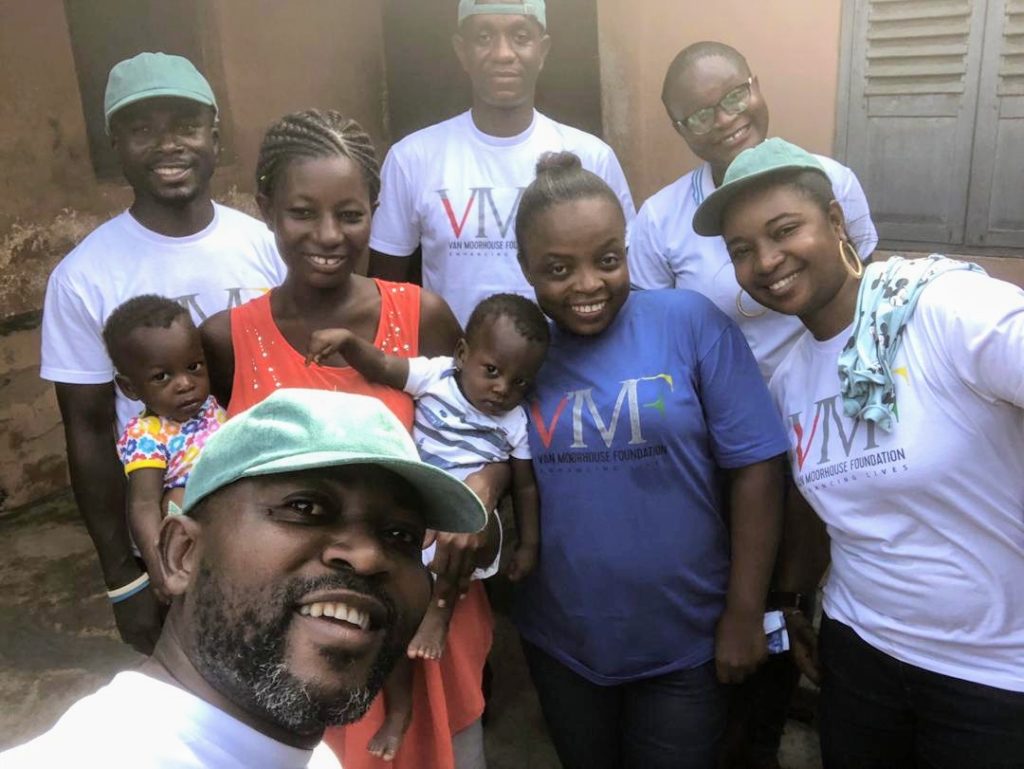 However, Van Moorhouse Foundation (VMF), a non-governmental charity organization heard of Helen's plight through an appeal made on her behalf, as a way of raising funds for her hospital bills, up keeping of her and the newly born triplets.
To support her, VMF donated baby clothes and other essential items including toiletries to Helen the single mother of the triplets in their first visit in 2019.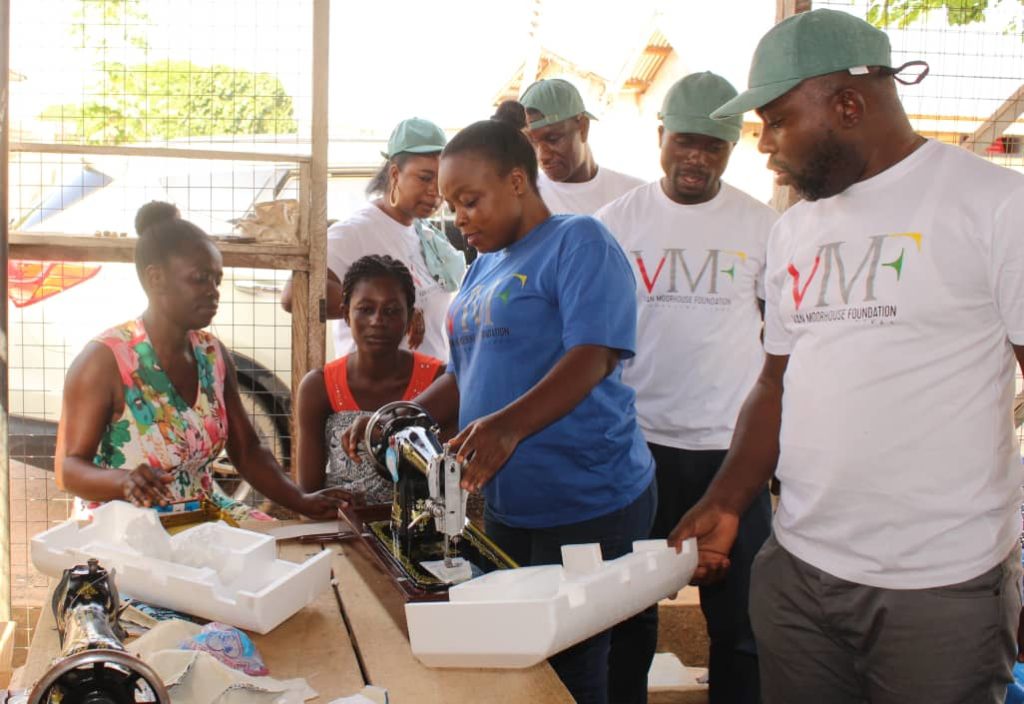 VMF Charity visited Helen and children this year for the month of March and April, to donate more clothing and toys and some money for their upkeep. Helen has now been enrolled at Adom Praise Sewing and Decorations Shop to realise her dream of becoming a seamstress.
All expenses have been paid by the foundation, and a sewing machine has been given to her by the Foundation as she is about to start this skilled vocational training.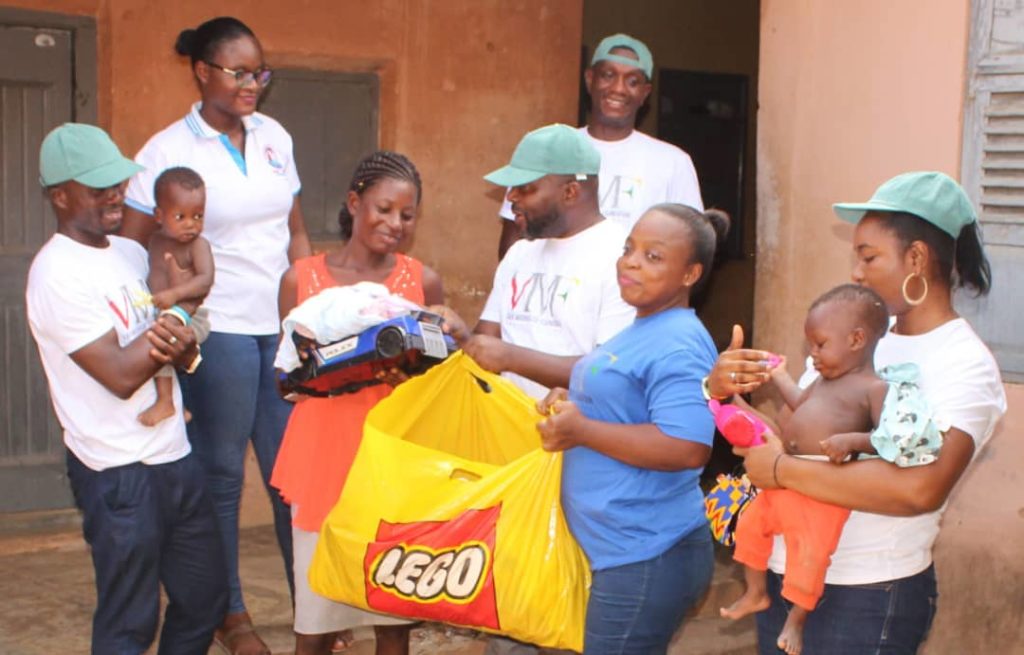 In addition to that, VMF discussed with Helen to put the triplets in pre-school before she starts her course,and VMF has also, agreed a plan with Helen to start a trade in the evening to enable her to earn a regular income to cater for herself and the children.
Handing over all these items and monies at her residence at Agormanya, Mr. Paul Kojo Asare, a member of VMF Project and Development Team acknowledged the need to ensure Helen practices family planning which will enable her to limit the size of her family and to regain her health, and give her enough time and opportunity to love and provide attention to her children and her own personal advancement.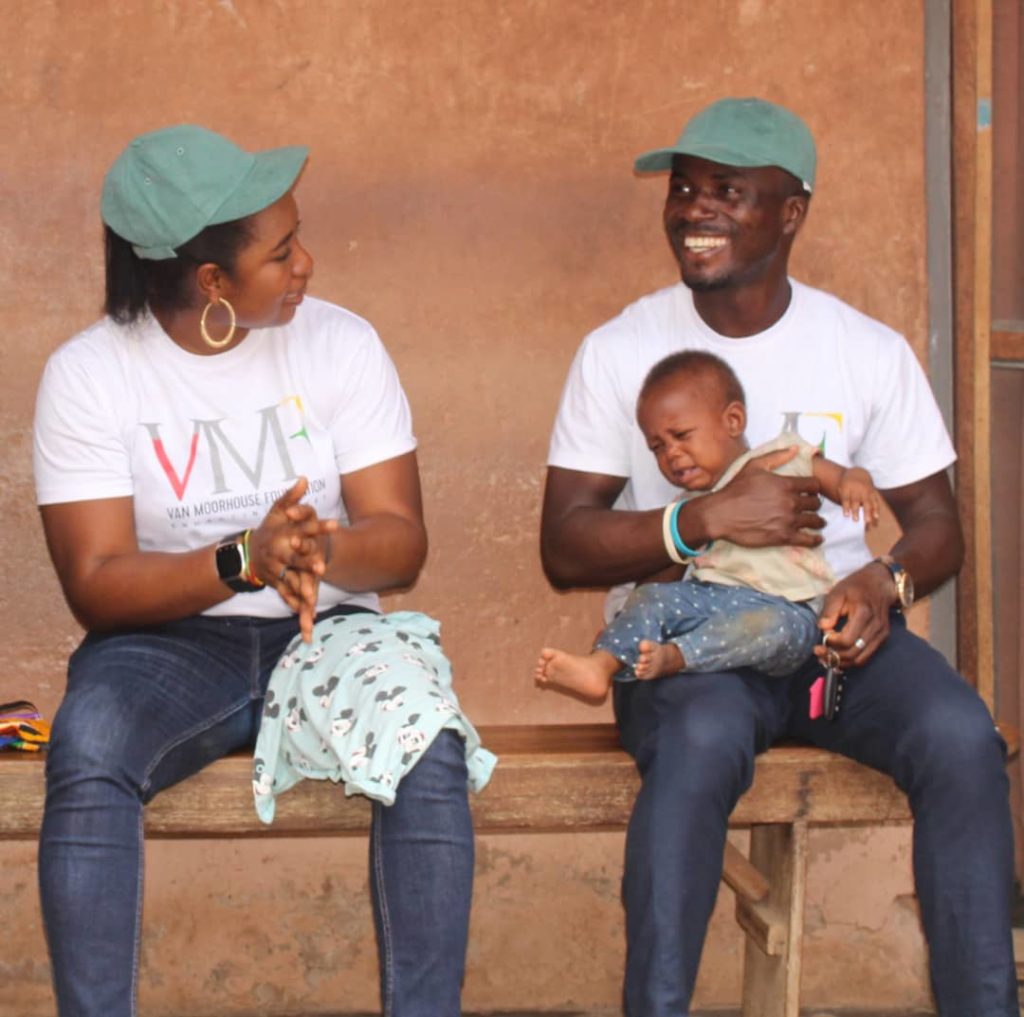 As Helen is young and very fertile, there is the need to consider birth control (family Planning)", he stressed.
Present at the presentation was Dr Osborn, the Administrator for the foundation who donated the Sewing Machine to Helen.
He believed that their gesture will go a long way to help her to be able to cater for her triplets and assured her of more support from the Foundation.
Source: www.thenewindependentonline.com/ Ishmael Barfi