Voluntary blood donors across the country have been commended for their selfless comittment to donating blood to save lives of numerous Ghanaians.
This recommendation comes from the Board of Trustees of the Ghana Blood Foundation as the world marks World Blood Donor Day, today 14th June, 2020.
According to the Chairman of the Board of Trustees of the Foundation, Frank Gadzekpo "Ghana must be committed to improving voluntary blood collection from the current 34 per cent to at least 50 per cent by the end of this year."
To him "The day is dedicated to all voluntary blood donors who have ensured the availability of safe blood despite the COVID-19 crisis".
This was contained a statement signed by the Board of Trustees Chairman of the Foundation, Frank Gadzekpo.
The Board of Trustees Chairman reminded all that blood safety was a shared responsibility and everyone have a role to play be it government, corporate and civil society organisations.
Thus reflect in this year's theme: "Safe Blood, Saves Lives," with the slogan "Give Blood and make the World a Healthier Place to Live".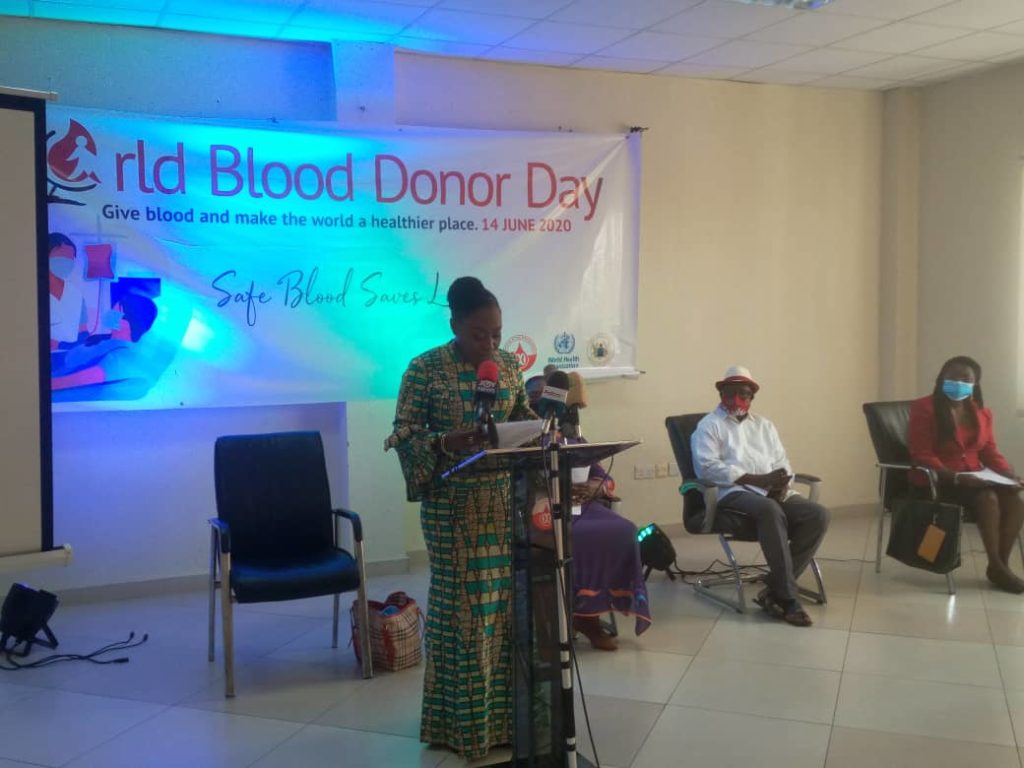 He therefore urged the private sector, civil society organisations, and government through the Ministry of Health to commit to the campaign of voluntary blood donation to make access to safe blood a reality for all.
As well called on all to be committed to the campaign for regular voluntary blood donation to avoid needless deaths at the various hospitals.
On her part, the Chief Executive Director of the National Blood Service, Dr. Justina Kodai Anssh expressed her appreciation to the numerous blood donors and urged them to continue to donate as well called on all Ghanaians to join the foght to save lives.
Furthermore, stated that, her institution is actively collaborating with the Ministry of Health and Ghana Health Service as the country fight the novel, Corona Virus.
Source: www.thenewindependentonline.com/ Ishmael Barfi