The chiefs and people of Bowiri Amanfrom in the Biakoye District of the Oti Region have agreed to rehabilitate an old pump that use to supply water to the community some years ago, but is in bad state for sometime now.
This decision was taken at the social auditing forum organised by the National Commission for Civic Education (NCCE) in the community to empower them as well hold duty bearers responsible and accountable to the community.
The Social Audit by the NCCE is to engage the citizenry on the need to initiate, nurture, participate, own and take charge of their communities development.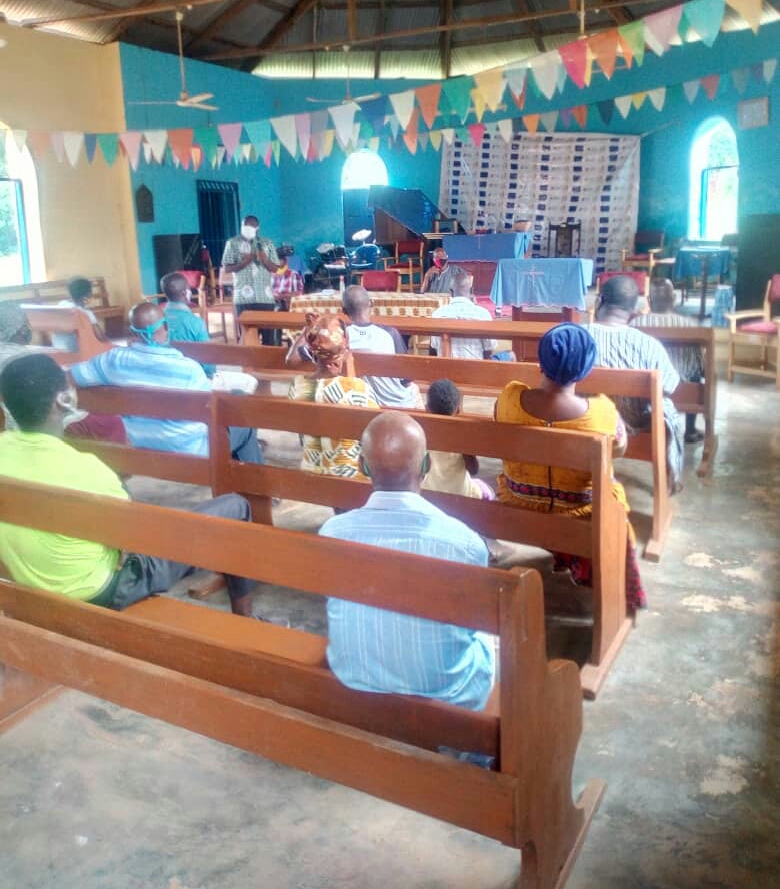 Speaking at the forum, the chairman for the occasion, Mr Emmanuel Ampah expressed his delight and commended NCCE for such a wonderful programme.

Meanwhile, the District Chief Executive (DCE) for the area, Hon. Comfort Attah assured the community of fixing the water system and ensure that, it is upgraded with larger holding pumping capacities.
Therefore appealed to the people to help sustain it with revenue generation and good maintaince practices for it serve them for long.

On his part, the the District Director of NCCE at Biakoye, Rev. Leonard Aglomasa said the Social Auditing is not an event, but a process that NCCE will follow-up on the resolution of the identified challenge until water is provided for the use of the citizens in Bowiri Amanfrom.

He was grateful to the European Union (EU) for the support in executing the programme.
The Revered Minister however called on the gathering to observe all safety protocols for the pandamic, COVID-19 is still around.

Thanking the gathering, the Assembly man for the area, Hon.Cephas Agbe expresseed his gratitude to the leadership of NCCE for organising such an insightful and educative forum.
Adding that, "I hope and believe this engagement would be a valuable resource avenue for us in the future".

The inaugurated Social Auditing Committee is made up of Eleven members who would see to the implementation of the project.
Source: www.thenewindependentonline.com/ Social News Desk