The seventh in the series of the Maritime Law Seminar for Journalists has been held in Accra at the Ghana Shippers' House on 16th September, 2020.
The seminar, which was held under the theme "Contemporary trends and developments in Ghana's Shipping Industry", was organised by the Ghana Shippers' Authority (GSA) in collaboration with the Ghana Journalists Association (GJA).
Topics treated at this year's seminar included: Implementation of Marine Insurance Act 2006 (Act 724): inherent benefits for shippers in Ghana; the relevance of Incoterms 2020 in international trade and Uncleared Cargo List (UCL): implications for the state, shippers and shipping service providers.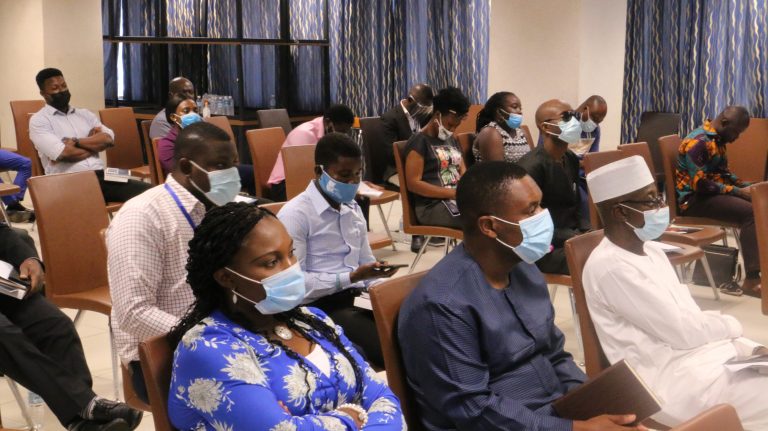 Over 50 journalists and editors from selected media houses and Parliamentary press corps participated in the seminar.
In a welcome address, the Chief Executive Officer (CEO) of the GSA Ms. Benonita Bismarck emphasised the importance of the media in disseminating relevant and timely shipping and trade information to importers, exporters, shipping service providers and other stakeholders in the shipping and logistics industry.
"It is therefore imperative that journalists receive periodic training and education on contemporary shipping and logistics issues in order to continue to competently disseminate trade information in the print, online and the broadcast media for the benefit of shippers and the general public.", she stressed.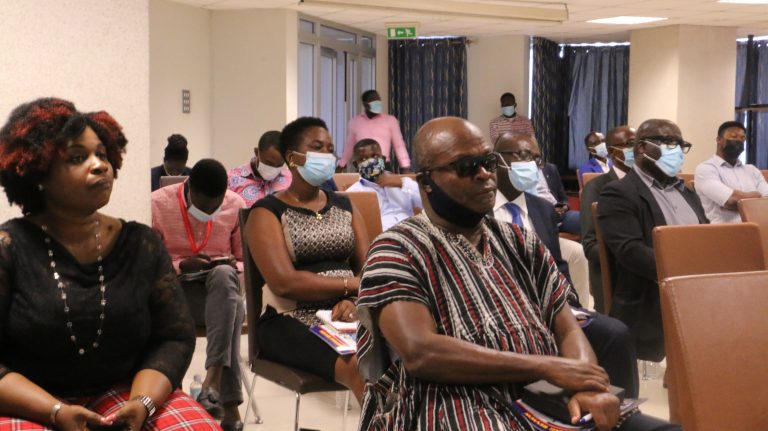 On stakeholder collaboration, Ms. Bismarck said the GSA has collaborated with the Ghana Export Promotion Authority (GEPA), Ghana Maritime Authority (GMA) and the National Insurance Commission (NIC) to organise series of nationwide campaigns for the benefit of shippers and other stakeholders in the shipping and logistics industry.
Mr. Roland Affail Monney, President of the GJA thanked the GSA for its continuous support in the annual organisation of the seminar to improve the professional knowledge of journalists. He entreated the media to discharge its function in the interest of the country.
The President of the Ghana Institute of Freight Forwarders (GIFF), Mr. Edward Tetteh-Owusu Akrong, who chaired the seminar, commended the two bodies for their continuous partnership in bringing value to knowledge sharing and dissemination of critical business information through the media for the ultimate good of the industry.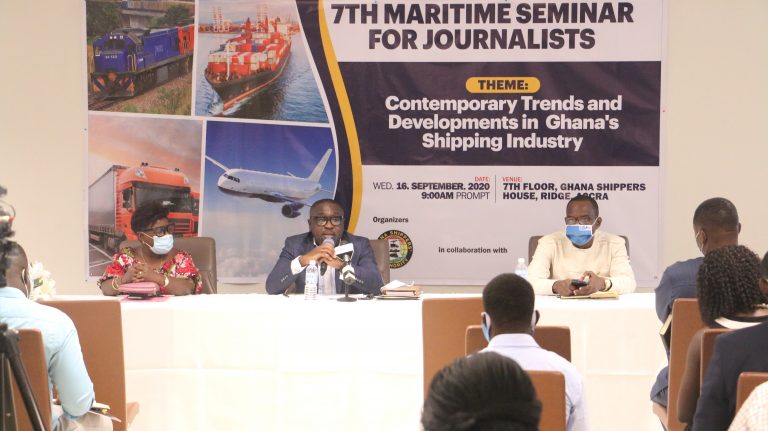 Source: www.thenewindependentonline.com/ Sheila Satori Mensa