Established in 2007 by Mr G.N.K Amofa, the Okyeman Records, a Ghanaian-owned record label, has been in existence for the past thirteen (13) years. Its activities have primarily included music recordings, music videos and scouting for talents.
Additionally, the record company teaches and trains people about the different styles of drumming, particularly in the West African sub-region, singing and dancing as well. These have involved people from the United States of America (USA), South Africa, Australia, Caribbean and other European countries.
However, following the high patronage of its activities and calls for it to also go into cultural performance, the Okyeman Records in 2012 gave birth to Okyeman Cultural Ensemble.
What the companies are about
In an exclusive interview, the Founder and Chief Executive Officer (CEO) of Okyeman Records and Okyeman Cultural Ensemble, Mr Amofa stated that both entities are owned and run by the same person, which is himself (Mr G.N.K. Amofa).
He said though the two companies do separate things, their activities sometimes overlap.
According to him, while Okyeman Cultural Ensemble was specialised in thrilling audiences to traditional and contemporary African dance and music, Okyeman Records was into music recordings.
"We [Okyeman Cultural Ensemble] are noted for our mastery in dancing and very unique singing prowess. Our kind of music is a blend of traditional laced modern rhythms," he said.
Mr Amofa said the Okyeman Cultural Ensemble is basically a cultural troupe comprising locally based musicians and dancers, stressing that the "cultural troupe has come to stay."
Mr Amofa, who hails from Kibi Apapam in the Eastern Region, said his cultural troupe specialises in dazzling audiences both home and abroad with its artistic dancing and singing skills.
"I started my music and dancing career from a humble beginning in Jamestown, a suburb of Accra in the Greater Accra Region, which is where I was born and bred.
He indicated growing up in Jamestown enabled him to connect with Gas in the town which has helped in shaping his music career.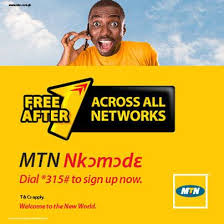 How it all started:
"So I started with the formation of Okyeman Records which membership includes past members of Nyanyala Creation Production. And this is what has given birth to what today is known as the Okyeman Cultural Ensemble," he recounted.
Even though Okyeman Cultural Ensemble is rooted in traditional music, Mr Amofa said his group had developed a new brand of music and dance. He said the group has performed with various cultural groups including WOMBA Africa of Nungua.
Other activities :
In addition to singing and dancing, Mr Amofa disclosed that the Okyeman Cultural Ensemble is into event organisation, sound engineering and cultural troupe.
The group, he went on to add, is noted for its innovative rhythms and dance.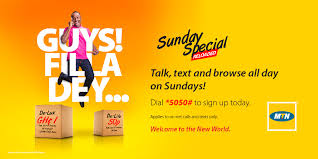 "Okyeman Cultural Ensemble fuses of brass and lead guitar with electrifying jazz and African rhythms carefully blended with traditional Ghanaian instrumentals," Mr Amofa indicated.
Furthermore, he said the group portrays the rich culture of the Akyem people in a very dramatic way.
"…and this we do through drums, songs, dance, costumes and during festivities," he said.
He told this paper that among the drums they used are "Mpintin," "Mmomaa," "Kete," "Fontonfrom," etc.
Performs outside the country
He noted that Okyeman Cultural Ensemble also performs on different occasions including during funeral celebrations and multicultural festivities.
"We also get invitations to go and perform outside the country," he revealed.
Source:Entertainment Desk