The Minerals Commission has held a two-day capacity building workshop for a cross section of media professionals in the bid to have a general overview of the minerals and mining operations in the country.

The workshop forms part of the training programme of the commission's drive to engage journalists of the emerging trends in the mineral and mining space as well as the challenges pertaining in the sector and the role of the media to report in their respective news segments.
Participants were taken through topics such as Overview of the Mineral Commission Act, 1994 (ACT 450) and 2006 (Act 703), Types of Mineral Rights and Licensing Acquisition Procedure, Mining life cycle (stages of mining) and Statutory Reporting.

The rest were Small Scale Mining in Ghana, Community Mining Scheme, Act 995-Offences under the Minerals and Mining Act 703, Support Service and Local Content, Fiscal Regime in Ghana and Compensation and Settlement.

In an address, the Chief Executive Officer (CEO) of the Minerals Commission, Mr. Addae Antwi-Boasiako commended the media for their reportage on issues relating to minerals and mining in the country and added that journalists should follow up on stories and issues at all affiliated agencies relating to the mining sector to have first-hand information and the core values of every agency to enable them broaden their coverage of stories on mining.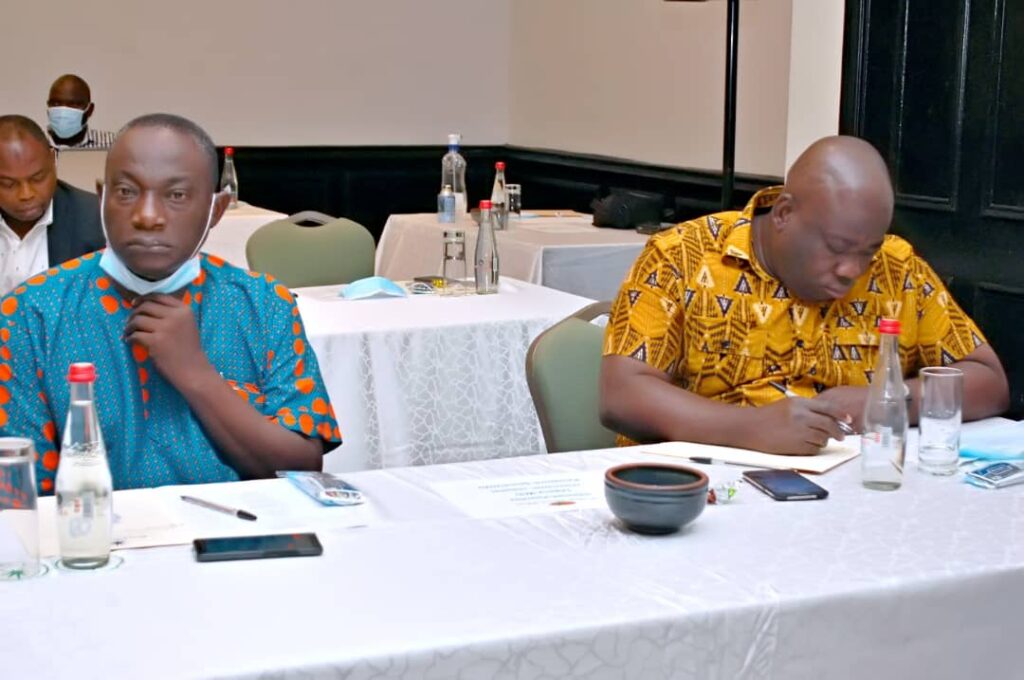 The Chief Executive Officer said that traditional leaders have a significant role to play in the activities of mining companies since their operations fall under their jurisdiction therefore they must be well sensitized by actors in the mining sector on the rules and regulations governing mining, and explained however that the gesture will also help the mining companies to exhibit best practises in their quest to invest and create jobs in the mining sector.

He noted that many issues and complaints come to the fore in the operations of mining and as a result most of the burning issues are placed at the door step of the mineral commission.
But was quick to explain again that the Environmental Protection agency (EPA), Water Resources Commission among others have a direct stake in the management of issues on mining since not all the issues fall under their mandate.
Mr. Addae Antwi Boasiako urged the media to collaborate with the commission to seek information in every working endeavour to enhance minerals and mining operations in the country.
Source: Ben Laryea