Knowledge Management and Communications Officer of Basic Needs – Ghana a Mental Health Advocacy Organization, Mr. Fred Nantogmah has urged media practitioners to assist persons with disability and mental health to enable them solve array of challenges and issues on disability across the country.

According to him, issues confronting people with disability be given the utmost priority adding that the dynamics among people with disability are visible and invisible and pointed out that anyone can suffer mental disorder and disability in every field of endeavour.
Mr. Fred Nantogmah made the call at a 2-day media workshop on disability and mental health inclusion in Accra, funded by the UK Aid and forms of the Ghana Somubi Dwumadie programme.

The objective of the workshop seeks to enhance the issues of reportage on disability and mental health inclusion in COVID-19 response among players in the media fraternity and their contribution to the reduction of stigma around disability in the country.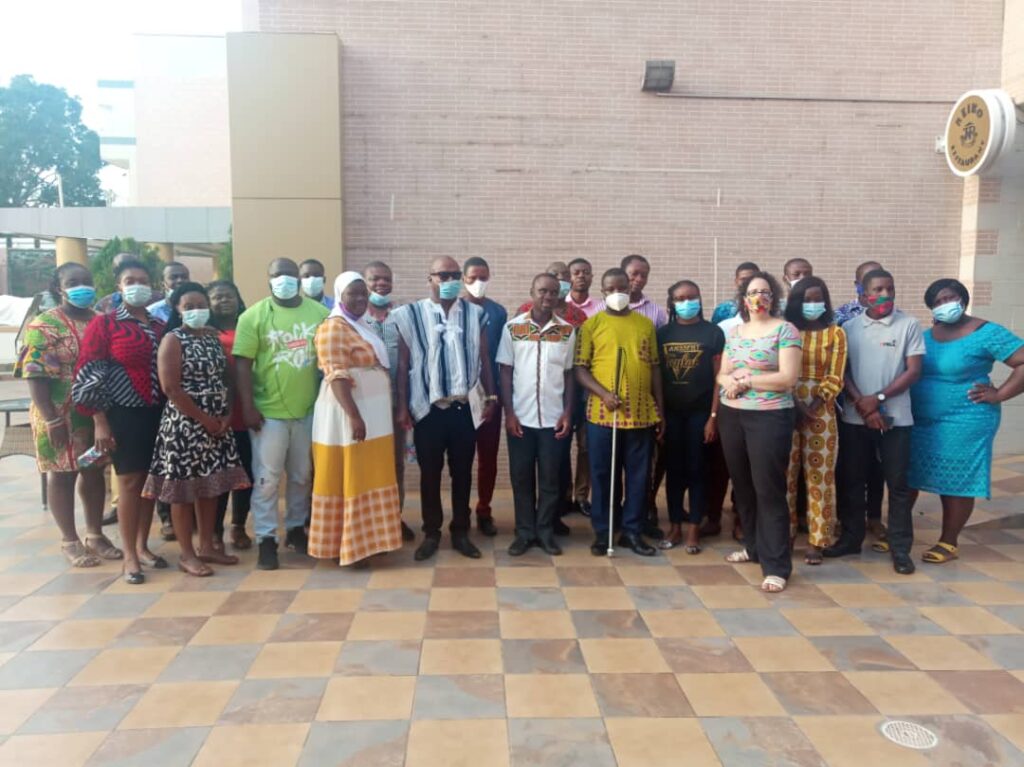 It was supported by Options Consultancy, Basic Needs – Ghana, King's College London – UK, Sight Savers International and Tropical Health.

Media practitioners were taken through topics such as, Why disability matters matter, Language and disability, COVID-19 media reportage on disability, Things to consider when finding the stories and the sources of disability and Tools and Techniques to make COVID-19 content more accessible.

According to Mr. Fred Nantogmah, Basic Needs-Ghana is making frantic effort to address the challenges associated with COVID-19 pandemic in relations to persons with disabilities and mental health.
Madam Lyla Adwan-Kpmara of Ghana Somubi Dwumadie in a remark said the media encounter will build the capacity of practitioners to report accurately on persons with disabilities and mental health within the framework on all issues on disabilities.

Communications Manager of Ghana Somubi Dwumadie, Mr. Nurudeen Salifu said research conducted around the world have revealed that there is a high poverty lifecycle among persons with disabilities thus stakeholders in that space must collectively put their acts together to have it addressed

Mr. Peter Anomah-Kordieh, Programme Advisor on Disability Inclusion Ghana Somubi Dwumadie urged media practitioners to use the right terminology on matters concerning persons with disabilities and mental health and however explained that it enhances the reportage and again called on owners of media houses to give adequate space in their respective mediums on issues on disabilities and mental health.
Source: Ben Laryea