Story By: Ishmael Barfi
Gearing towards this year Presidential and Parliamentary elections on December 7th, the Presidential Candidate for All Peoples' Congress ( APC), Dr. Hassan Ayariga has started his nationwide tour with a float in the Greater Accra Region.
Ayariga's APC nationwide float is to introduce himself, interact with the citizens as well explain the numerous policies of the party when voted for in the upcoming polls in December.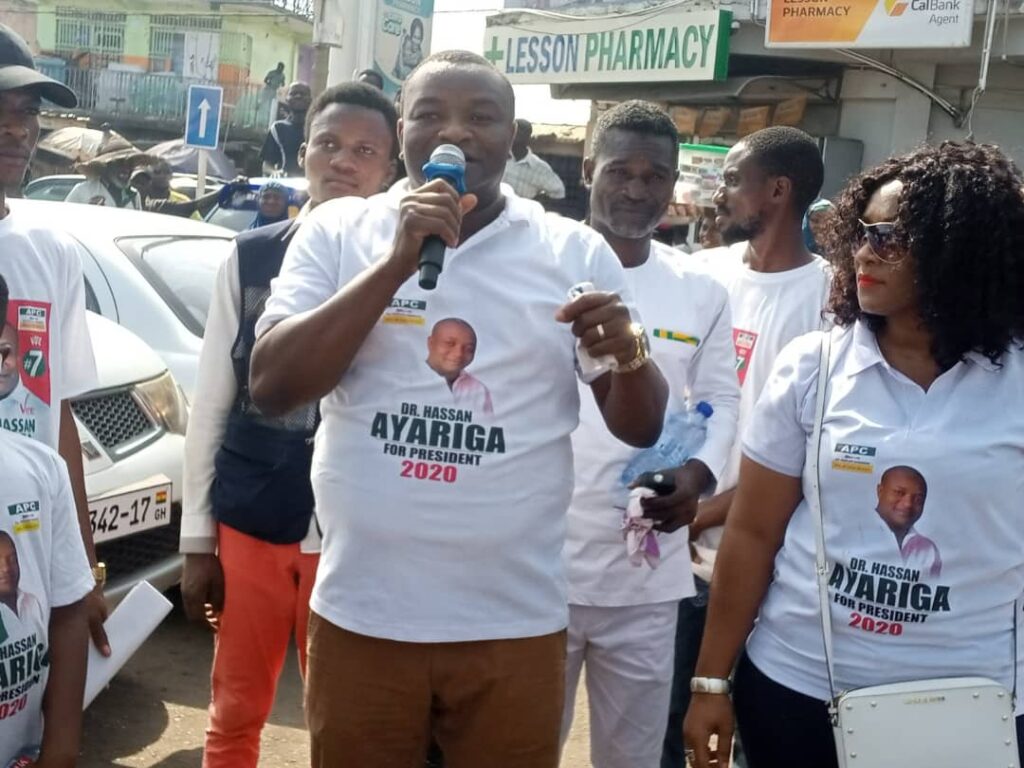 According to the party Flagbearer, Dr. Hassan Ayariga, the float is of importance to the party and sees it as an avenue to create awareness as well 'sell' the party to the eligible voters.
This he says is neccessary because the two main political parties, New Patriotic Party (NPP) and the National Democratic Congress (NDC) has over the years underperfomed and has left many Ghanaians hopeless and jobless.
"These two parties has nothing better and good to offer the ordinary Ghanaians despite the rich resources at their disposal",he lamented.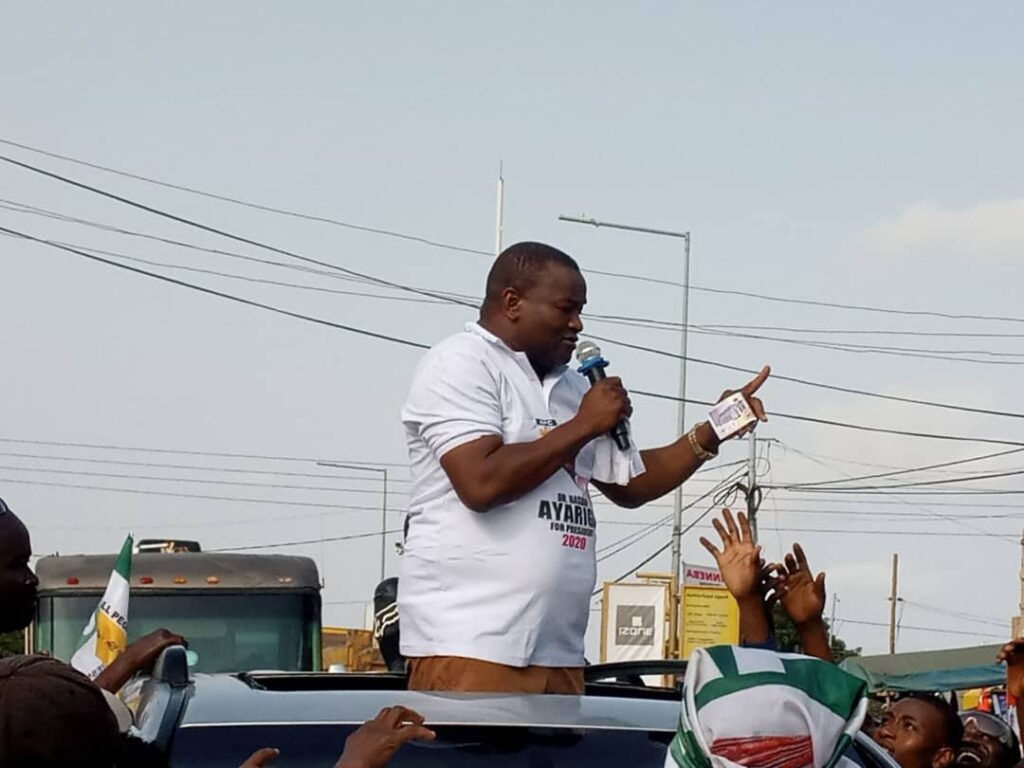 To him, it is time for a third force party to take realm of affairs of the country to ensure realistic developmwnt and growth of the economy and the lives of the ordinary citizens and that party is the All Peoples' Congress.
Outling some of the policies in the party 's Manifesto, Dr. Hassan Ayariga explained that, an APC-led government would institute a national data system that would aid in the equal distributions of the national cake irrespective of one's political, tribe or religion.
Furthermore, would put measures in place that would enable traders, drivers and small scale businesses to acquire soft loans at ease to support their respective trades and business.
On health, APC flagbearer indicated that, APC-led government would streamline the National Health Insurance Scheme (NHIS) to cover serious illness like cancer, diabetics etc adding, citizens with these illness would be supported by government to access quality affordable healthcare in the country.
Also, would ensure the various regional and key clinics and hospitals are well resourced to be able to provide quality prime healthcare to the people of Ghana.
Speaking to them, he assured them that, under his goverenment, he would give issues of young people a priority especially job creations, skills training and empowerment among other policies.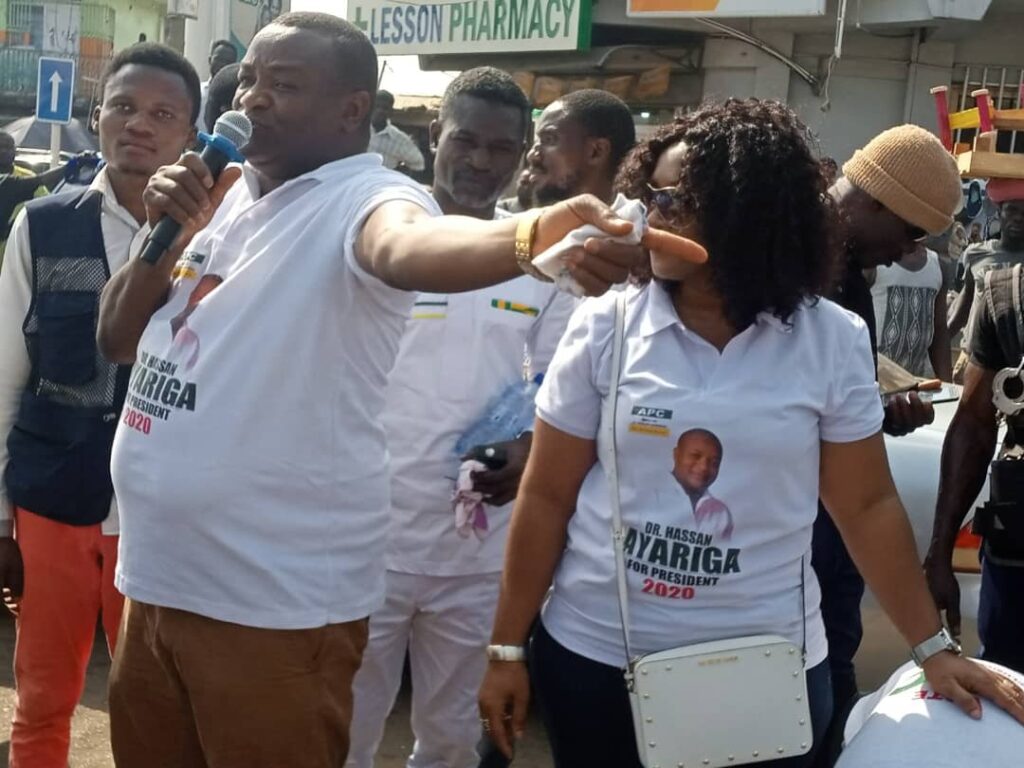 Reaching a bet center where young people where gathered viewing football match, Dr. Hassan Ayariga stopped to interact with them.
He therefore urged them to go out in their numbers to cast their vote for him and the All Peoples' Congress on December 7, 2020 for him to form the next government on 7th January, 2020.
The float saw him visitng principal streets of Accra namely, Haatso, Madina Market, Ashalibotwe, East legon, Nima and its environs, Cirlce, KaneshieDarkuman Komkompe and ended up at Lapaz.
The next tour and float takes off in the Central and Western Regions in the coming days.
Source: www.thenewindependentonline.com