Story By: Ishmael Barfi
The Ayawaso Central Parliamentary Candidate of the National Democratic Congress (NDC) Mr. Abdul Rauf Tabazu has argued the youth not to fall for vote buying mechanism of the New Patriotic Party (NPP) as Ghana goes to the polls on 7th December,2020.
Emphasising that " the NPP and its surrogates are burnt on using money to brainwash the new voters and the young on election day".
Stressing that, such acts amount to an insult on the integrity of the people of Ayawaso Central since they (the NPP) have nothing to show over the last 20 years of their representation in parliament.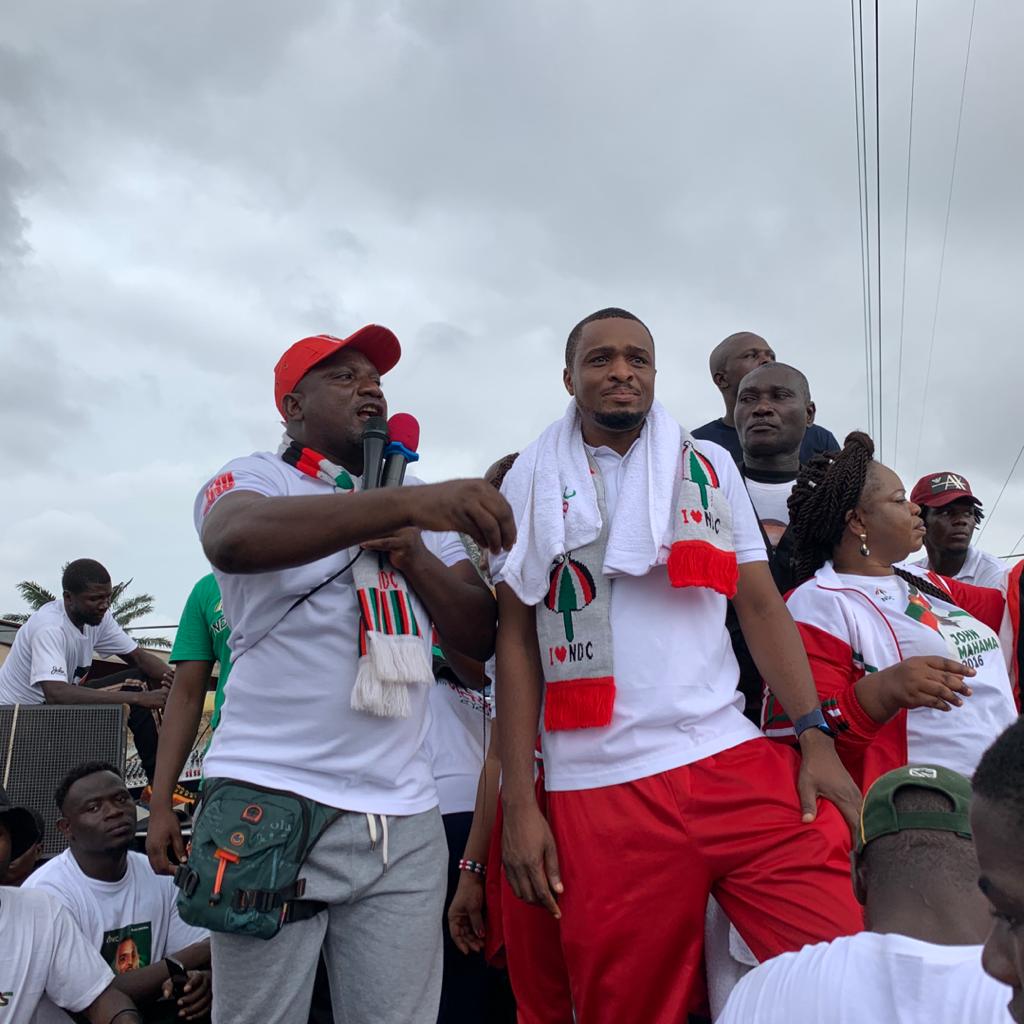 Mr. Tubazu also called on the people of Ayawaso central constituency to rally behind him in the up coming December 7th general elections.
This can be achieved by massively voting for him to represent them in the next Parliament as thier Member of Parliament (MP).
The Parliamentary Candidate pointed out that, been given the nod would help him to bring about the development Ayawaso Central needs and yearns for over the years and also to meet the dreams and aspirations of the youth.
Addressing the constituency after the health walk in Accra, Mr. Tubazu said he would fight hard for equal opportunity of jobs for the youth through the national apprenticeship program, networking and provision of mentorship to find the right jobs desired by the youth.
Touching on development, the PC stated that his leadership would bring massive improvement with regards to the drainage system in the constituency through the construction of properly channelled gutters.
Emphasing that, there would be a timely collection and disposal of refuse for cleaner constituency.
According to him, establishment of day secondary school is one of his main priority and that he would lobby for the establishment of a day secondary in the community to avoid travelling far for education.
"I will lobby for the asphalting of the entire road network of the constituency and the provision of street lights to ensure the total illumination of the constituency to curb the insecurity especially at night.
He promised to render account to constituents not only when there is an election but to have a periodic town hall meetings to solicit the ideas to develop the constituency and also represent their views in Parliament.
The walk which started at Accra Newtown near college and ended at Alajo ayidiki park witnessed massive turn out ever.
Source: www.thenewindependentonline.com