Report By: Ben LARYEA
The Energy Commission has launched its flagship ECOFRIDGES GO initiative on electrical appliances for the public in the usage of energy efficient and environmental friendly cooling gadgets for households and offices.

The initiative christened, "ECOWAS Refrigerators and Airconditions (ECOFRIDGES GO) project is geared towards cooling of appliances of saving energy as well as cost in paying bills.

The ECOFRIDGES GO project is held under the auspices of the Energy Commission in partnership with some selected banks and vendors to serve as linkages between the sellers (showrooms) and organisations as well as households and forms part of the effort to promote energy efficient appliances.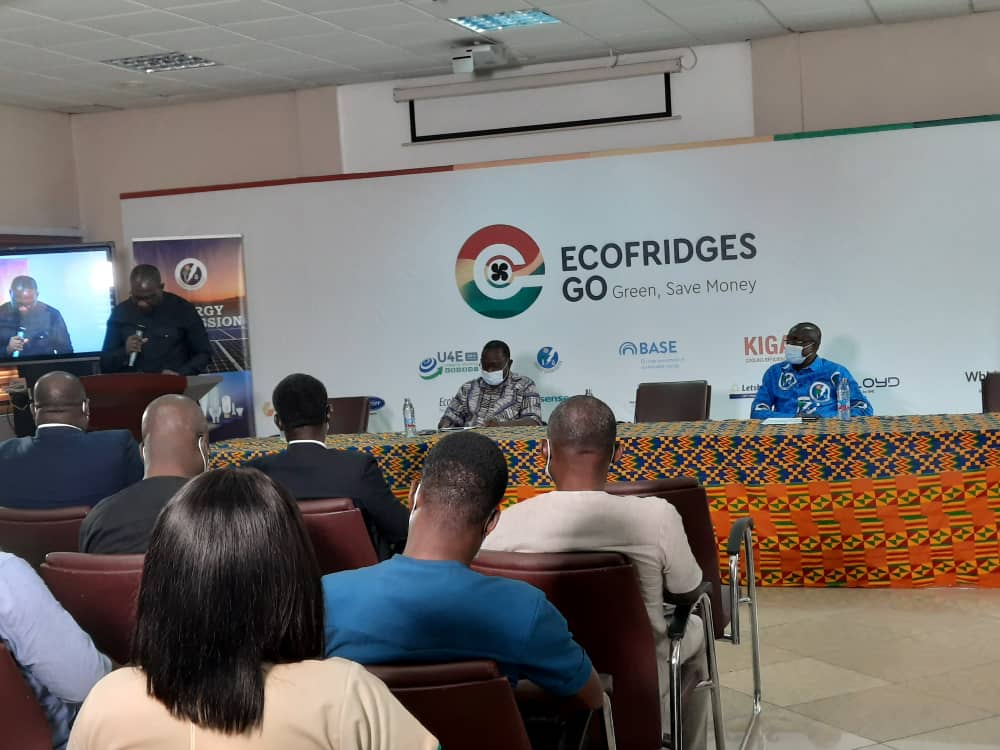 The Minister of Energy, Mr. John Peter Amewu in a speech read on his behalf at the launch said household and organisations will save adequate income by replacing old refrigerators and air conditioners with energy efficient appliances.

According to him, the appliances will reduce the consumption rate of electricity and explained that close to 465 Gwh will lead to energy saving in the next 10 years since 10,000 refrigerators have been replaced across the country under the initiative and have brought to the fore of saving of 400 Gwh.

The Executive Secretary of Energy Commission Ing. Oscar Amonoo-Neizer said ECOFRIDGES GO initiative will take the old appliances out of the system and will be replaced with energy savings appliances.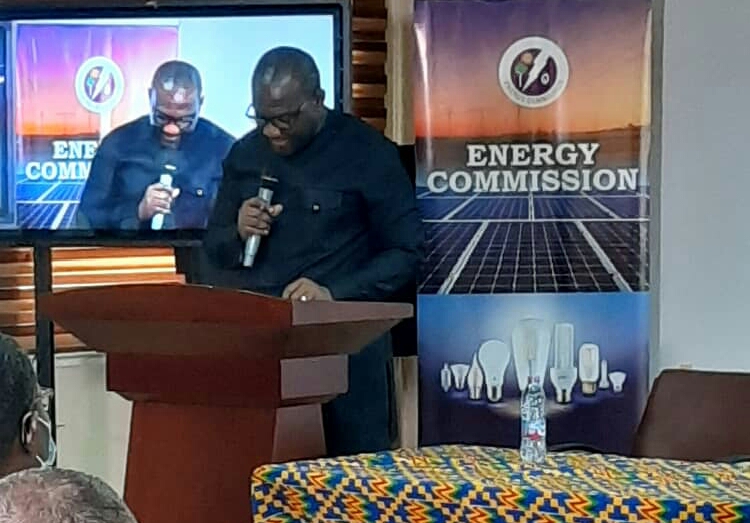 Adding, it will bring energy security hence reduce the cost of energy consumed of households and organisations in the coming years.

Meanwhile, in a remark, the Director for Renewable Energy at the Energy Commission, Mr. Kofi Agyarko called on the public to refrain from the purchase of used appliances, indicating that, it increases energy consumption and impacts negatively on the environment.

"A review of the law on used appliances imported in the country will be enforced to deter people from bringing into the country such appliances", he said, adding that people caught in the said act will be prosecuted.

The initiative he explained will be rolled out in a four-year period to enable consumers to purchase their appliances and pay in instalments through their respective banks.
Representation of selected banks and vendors present at the launch included Calbank PLC, Ecobank Ghana Limited, Ederick Limited, SMI, Electroland Ghana Limited, Hisense Ghana Limited, Letshego and Nesstra Ghana Limited.
Source: www.thenewindependentonline.com