Story By: Ishmael Barfi
As measures to curb the spread of the pandemic, coronavirus, the Ministry of Local Government and Rural Development through the various Metropolitan, Municipal, and District Assemblies (MMDAs) has embarked on a nationwide disinfection exercise.
The exercise is in partnership with the waste management expert, Zoomlion Ghana Limited across the country.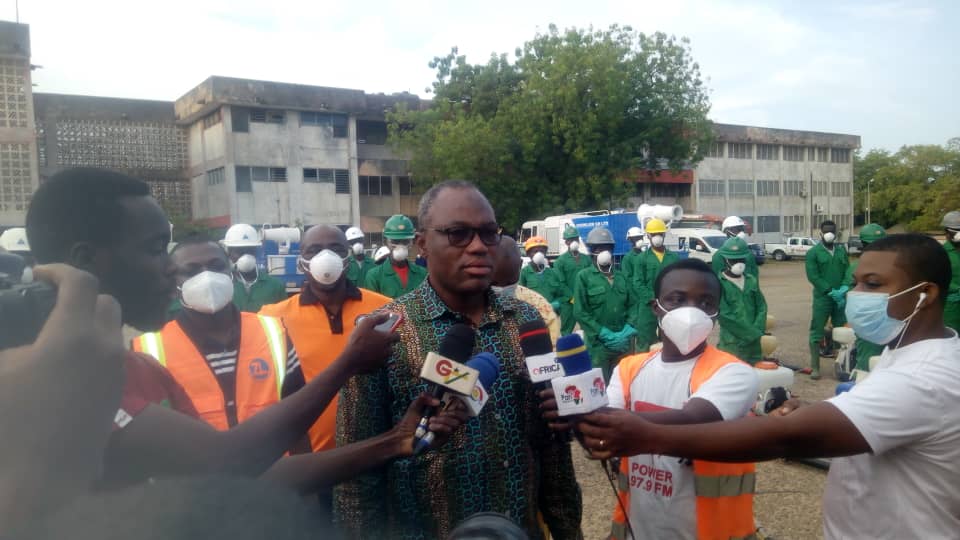 Briefing the media before the start of the exercise in the early hours of Wednesday, 12th November,2020 in the Wa Municipality, the Municipal Chief Executive (MCE), Tahiru Issahaku Moomin explained that, the exercise follows the President initiative to fight COVID-19 since its emergence, hence protecting the lives of the ordinary Ghanaians.
The ongoing nationwide disinfection exercise is the 3rd Phase since the outbreak of the pandemic, Coronavirus in the region.
He averred saying, it is a known fact that President Akufo Addo since day one the virus entered the country, have been able to manage it as compared to some developed nations.
Speaking further, he noted that, three main market places namely Wa Central, Fadama and Magazine markets and satellite markets as well lorry parks and social places in the Wa Municipality will benefit from the exercise.
Tahiru Issahaku Moomin therefore advised the citizenry to comply with the laid down safety protocols such as the washing of hands with soap, use of alcohol based sanitizers, wearing of nose masks and observing social distance at public gatherings and office places.
And also appealed to all Ghanaians particularly, the people of Upper West Region to contribute their part to ensure that the environment is always kept clean.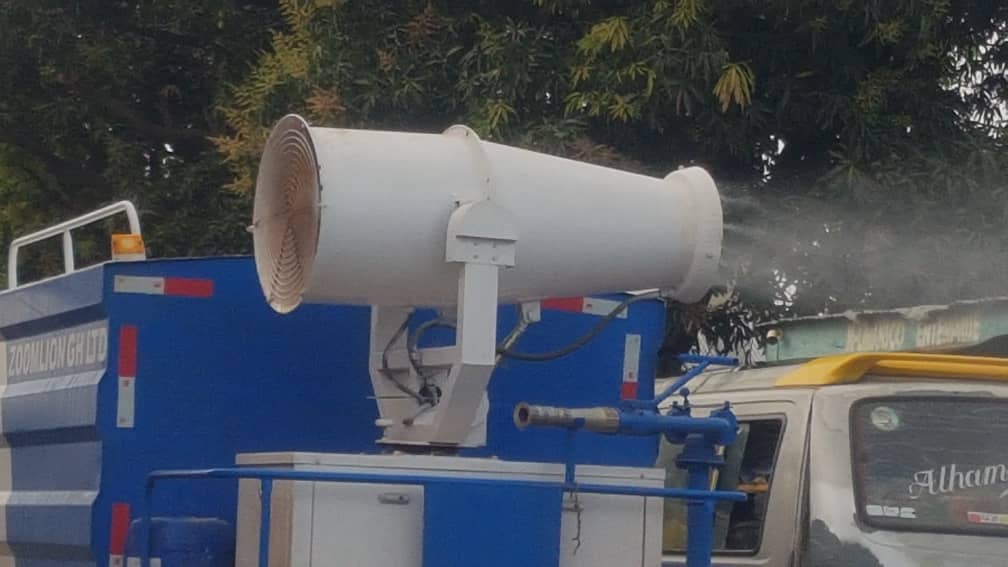 On his part, the Regional Manager of Zoomlion Ghana Limited Upper West, Mr Emmanuel Volsuuri indicated that, all markets within the Wa Municipality and the other districts in the region.
Disclosing that, the exercise is being carried out in 109 markets to cover 11 MMDAs in the Region.
Over 200 personnels across the Upper West region he noted is involved in the disinfection exercise whiles .32 gun sprayers, three atomisers and one industrial drone took part in the exercise in the Wa Munipality.
Mr Emmanuel Volsuuri emphasized that, Zoomlion is committed to partner government to fight the spread of the virus and added that, their doors (Zoomlion Ghana Limited) is opened to any individuals, cooperate bodies, schools who wants to disinfect their offices, premises, homes and wherever people meet.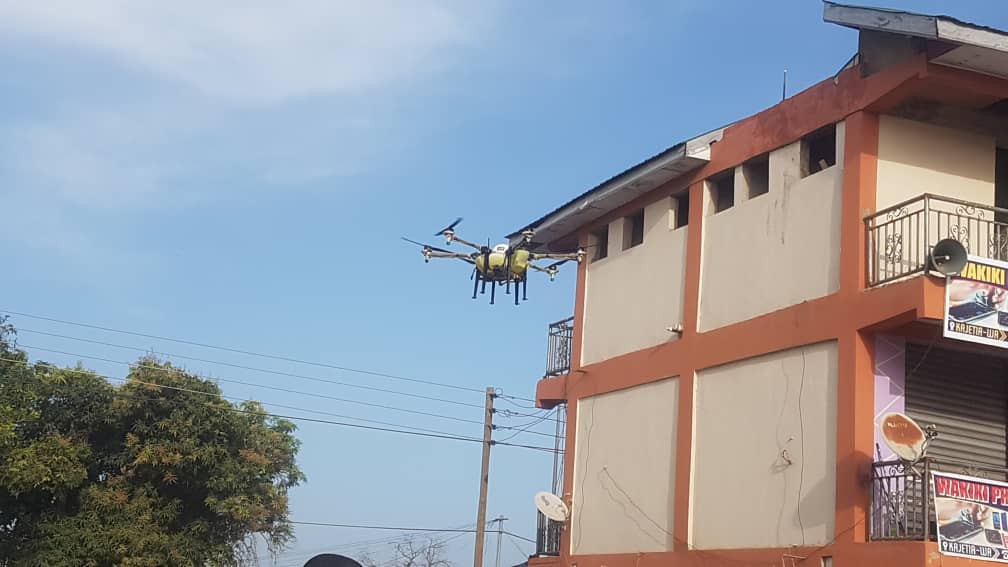 He used the occasion to advise the general public to adhere to the COVID-19 stafety protocols laid down by government to stop the spread of the virus as it is on a rise in the country.
The next stop was Nadowli main and daily markets, Tangnasia and charikpong markets.Sombo market,Kaleo market, Sankana market, Takpo market, Nanville, Nator, Duong, Naro and Jang market.
All in the Nadowli Kaleo District in the Upper West region.
Source: www.thenewindependentonline.com