Report by: Ben LARYEA

Mr. Sadat Nuhu has emerged as the overall and best youth farmer at the 36th National Farmers' Day celebration, organized by the Ayawaso North Municipal Assembly held under the theme, "Ensuring Agribusiness Development under COVID-19 – Opportunities and Challenges", in the Greater Accra region.

Speaking at the event, the Municipal Chief Executive (MCE), Mr. Aminu Mohammed Zakari commended farmers for their contribution towards the socio-economic development and food security of the country, stressing that the move have brought to the fore food safety and buffer stock for human consumption.

According to him, government is working fervently in put in place comprehensive measures to support farmers with the needed farm inputs and resources to produce enough to enable the farmers have adequate food stock and also for export.
Emphasizing that, farming is a lucrative venture and therefore urged the youth to engage in commercial farming because it serves as job security and gives satisfaction to all those in the food value chain.

Mr. Aminu Mohammed Zakari thanked the farmers for the display and showcase of their respective produce at the celebration and assured them of government support of farm inputs in their food production adding, their contribution to the food growth of the country will continuously be rewarded.

For his part, Mr. Sadat Nuhu, the overall best youth farmer said animal farming and livestock have been his passion in farming and urged the youth to take up the challenge to enable them become self-sufficient and productive in the fields of farming.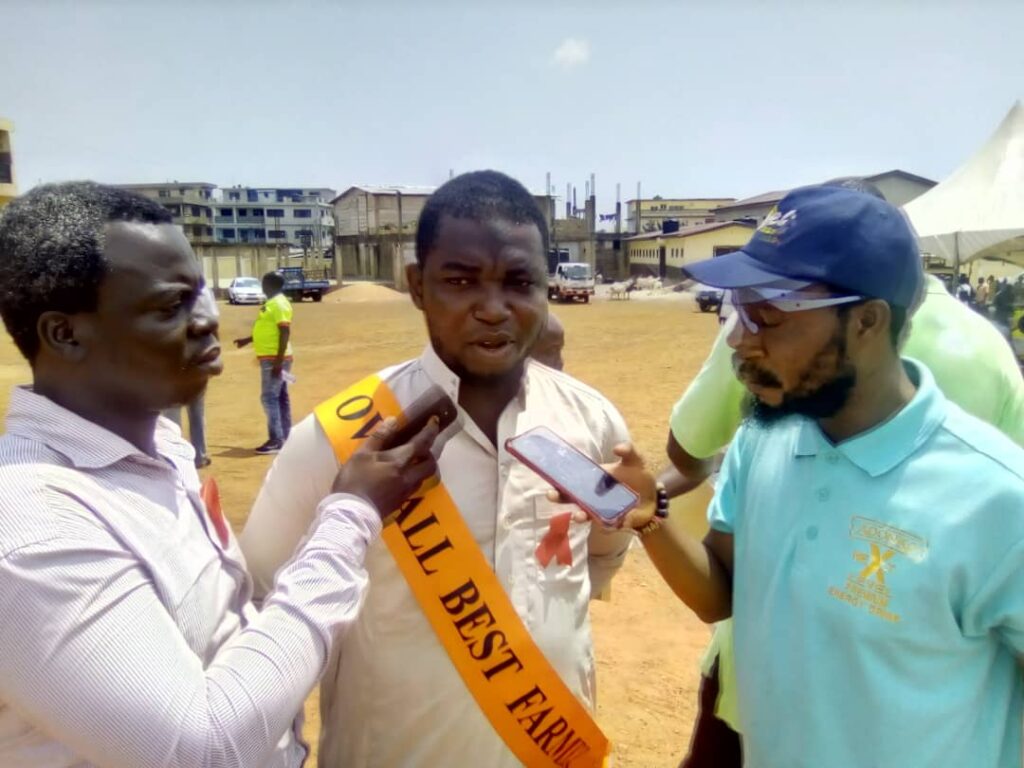 To him, the benefits in animal farming is very rewarding due to the high yield in livestock and the demand for consumption is encouraging and again called on the youth not to hesitate to venture into farming.
Source: www.thenewindependentonline.com