Story by: Ishmael Barfi
Many known and renowed personalities and institutions interestingly are endorsing the candidature of John/Jane ticket as the clock ticks faster for the December polls coupled with political Parties final touches to their campaign in order to jostle power.
Examples are the EGLE Party and the DPP who endorsed the Mahama/ Jane ticket for the upcoming 2020 elections some few days ago.
The latest to join the fray is the Veteran Actor Abeiku Sagoe who described Mahama has a person who relates well with Creative Arts people hence the endorsement.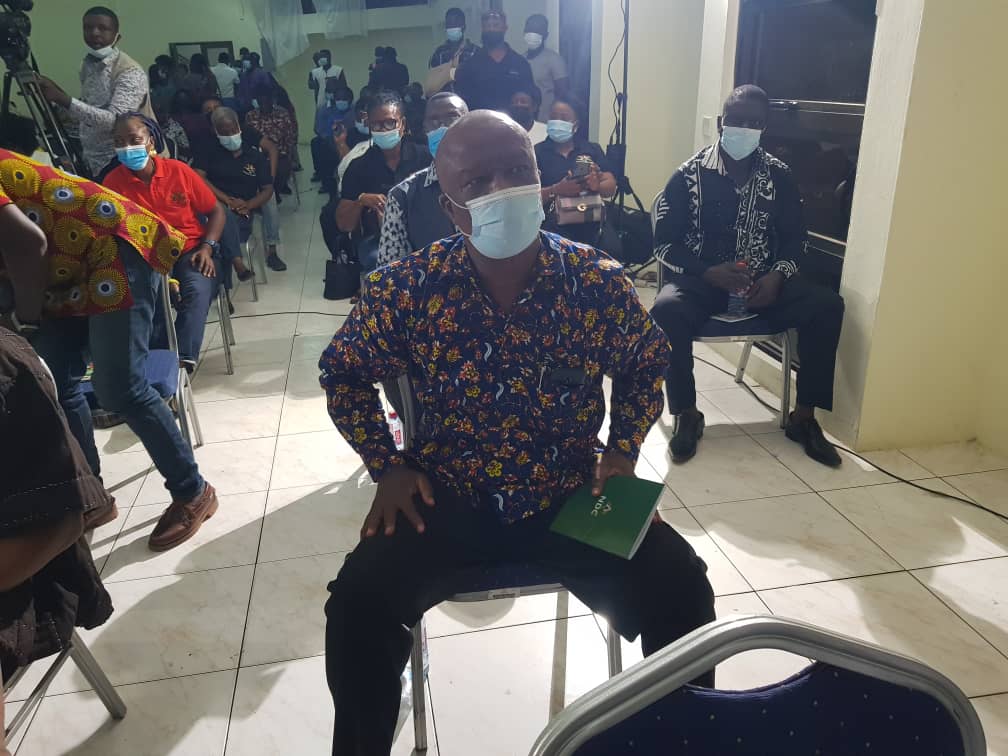 "I have looked at John Mahama's relationship with the people in the Art and I think he is the best", the Veteran Actor stressed.
The respected Veteran Actor made the endorsement in Accra on Thursday when the NDC's Vice Presidential Candidate Prof. Jane Naana Opoku Agyemang met the Creative Arts People for an interactive session.
According to him, the NDC's Presidential Candidate, whilst as President, was personally visiting the aged Actors and Actresses, a gesture he said speaks well of the former President.

"Many Older people get sick and Mahama goes to visit them. When Amakye Dede was involved in an accident, Mahama visited him and even when he was asleep, Mahama waited for 2hours in the hospital and when Amakye Dede woke up and he saw Mahama by the hospital bed he was shocked", he emphasized .
"…What he (Mahama) has done for struggling Arts people is acceptable and of course NDC created the Arts Ministry so at least we want to try that track record".
The former President of the Actors Guild therefore appealed to the Creative Arts Practitioners to endorse the John Mahama/ Jane Naana ticket adding that" I have compared the manifestos and I have actually practiced it and I'm assured that the NDC has a good policies for the creative Arts, infact they are promoters of the Arts".
The Vice Presidential Candidate earlier in the the day met the various Trade Unions in Accra to interact as well discuss the party policies to them.
Source: www.thenewindependentonline.com