Story By: Ben LARYEA

The Natural Resource Manager of Conservation Alliance International, Mr. Raymond Owusu-Achiaw has called on stakeholders in the cocoa sector to take pragmatic steps to address the usage of Highly Hazardous Pesticides (HHPs) on cocoa farms in the country.

He said such pesticides have serious health implications on the farmers, soil fertility as well as the consumption of the country's cocoa products and thus urged cocoa farmers to engage the appropriate authorities on the standard usage of pesticides on cocoa farms.

Mr. Raymond Owusu-Achiaw made the call at a day's workshop organised by Conversation Alliance International and funded by the Ministry of Foreign Affairs of the Kingdom of Netherlands through Rainforest Alliance on sector partnership program aimed at sensitizing players in the cocoa sector on pesticides application within the country's cocoa production chain in Accra.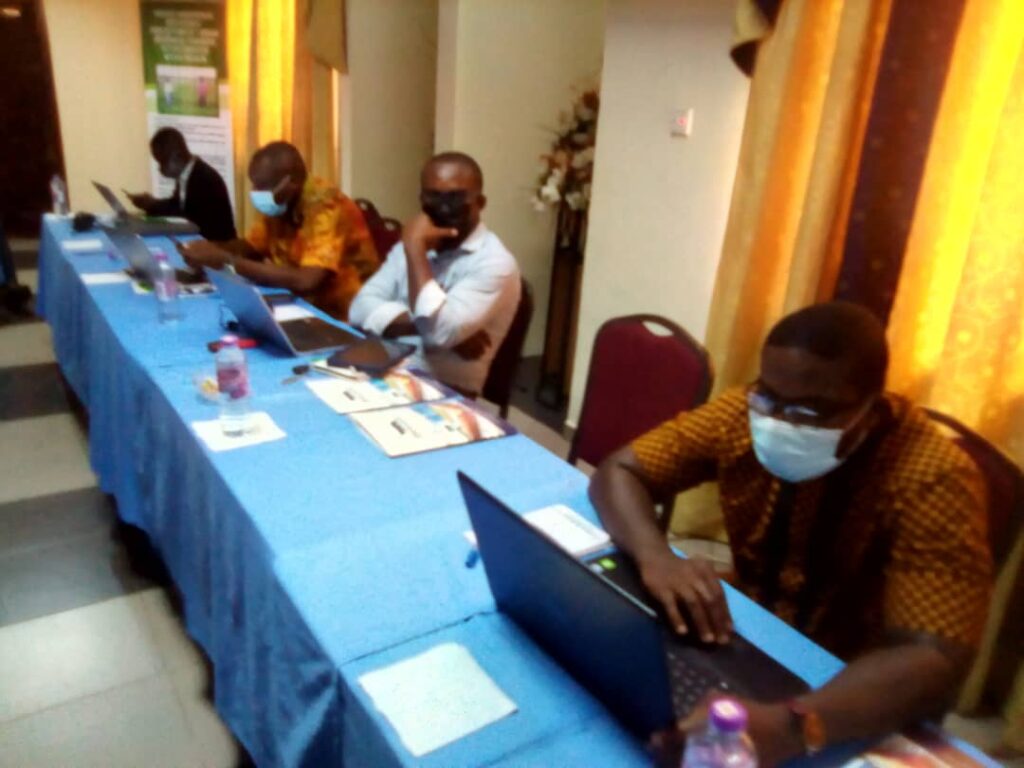 In addition, the workshop created a platform for participants to deliberate and share ideas on the legal framework in relations with the Highly Hazardous Pesticides (HHPs) on cocoa farms as well as brain storm on research findings on what have been implemented on HHPs over the last three years.

Conservation Alliance in this regard is implementing a project geared towards highly hazardous pesticides usage in the cocoa growing farms and agriculture landscape under the Sector Partnership Program (SPP).

The Natural Resource Manager said the HHPs have adverse effects on the soil fertility of cocoa farms hence the Alliance have challenged government to engage small holder farmers particular women on issues relating to the usage of highly hazardous pesticides on cocoa farms in the bid to bring sanity in the cocoa sector in the country.
Participants were taken through research presentations which includes Assessment on the Gender Dynamics of Highly Hazardous Pesticides (HHPs) within cocoa production in Western North and Central Region, HHPs: Perception of Urban Vegetable Farmers in the Greater Accra Region.

According to him, extension officers from the Ghana Cocoa Board (COCOBOD) must work closely with cocoa farmers to enable them have first-hand information on the proper usage of pesticides and the required brand to enable them exhibit international best practices in the exportation of cocoa into the global market.

Conservation Alliance is a Non-Governmental Organization (NGO) focused on enhancing and strengthening livelihoods and building capacities to conserve Africa's biodiversity and also have a mission to be a catalyst for biodiversity conservation to improve socio-economic conditions of fringe communities and consequently to support communities in Africa and create opportunities for economic growth to impact on human wellbeing.
Source: www.thenewindependentonline.com