Ahead Of Reopening…  Registrar Of Peki College Of Education Cautions Students
Source: www.thenewindependentonline.com
Registrar of Peki College of Education, Mrs Nancy Dogbe, has cautioned students of the college who fail to comply with the covid protocols would not be allowed to enter any of the classrooms.
According to her, these were not normal times, adding that students of the college must play their part to ensure that the virus is brought under control.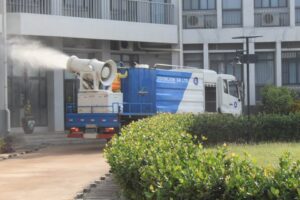 Mrs Dogbe gave the warning when Zoomlion Ghana Limited disinfected the school yesterday ahead of the President's directive for schools from kindergarten to tertiary to be reopened.
However, she pointed out the college would make sure the students strictly observe the safety measures.
She thanked the government for its support to the colleges of education in the wake of the COVID-19.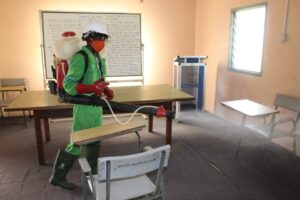 "We are also grateful to Zoomlion and its partners for responding to the government's call to have tertiary institutions disinfected and fumigated," he expressed.
According to the Registrar of Peki, among challenges facing the college include inadequate infrastructure.
That situation, she lamented, prevents the college from admitting more students.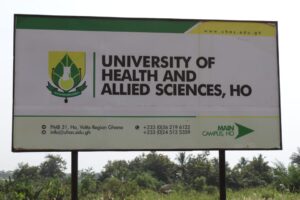 Mrs Dogbe revealed that her college was expecting about 700 students to report to school on Saturday, January 9, 2021.
She made a passionate appeal to the government to come to the aid of Peki College of Education.
The Volta Regional Manager of Zoomlion, Mr Solomon Denyo, said the exercise was to make the schools' environment safe for the students.
He also added that his team would disinfect about 2,506 basic schools and 130 senior high school in the Volta Region.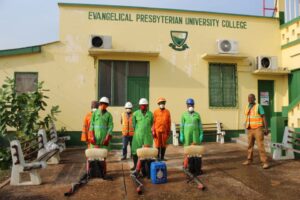 The nationwide exercise is to ensure that, these schools are disinfected and fumigated against the pandemic, Coronavirus as they reopen on 9th January,2021 as directed by the President of the Republic, His Excellency Nana Addo Dankwa Akufo-Addo on the 3rd of January,2021 during his 21st Nation's Address (updates on Coronavirus).
Source: www.thenewindependentonline.com