Women in Agriculture to be awarded for their role in food security
Report by: Ben LARYEA
As part of the effort to acknowledge women of their contribution towards the growth and development of agriculture in the country, the Women in Food and Agricultural Leadership Training Forum and the Gold in the Soil Awards has been launched in Accra.
The event was held under the auspices of the Ministry of Food and Agriculture and sponsored by Canada and supported by Absa and Yara.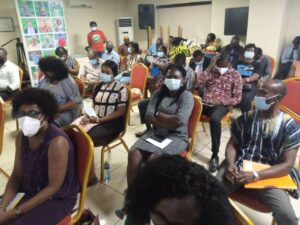 It was organised by Agrihouse Foundation in partnership with Women In Agriculture Development (WIAD) and the 3rd in the series to kick start in June 23rd to 24th, 2021 at Bolgatanga in the Upper East Region.
Speaking on the theme, "Women in Agric Surviving, Thriving and Making Waves Beyond the Pandemic", the Executive Director of Agrihouse Foundation, Madam Albertha Nana Akyaa Akosa said the programme is to enhance agribusiness and to support women in agriculture.
According to her, the programme will also create a platform for women in agriculture to scale up their potentials and skills in the fields of agriculture as well as build their capacities to be economic viable and contribute their quota to the food sufficiency and security of the country.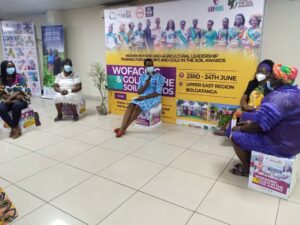 "The programme will help address the challenges of women in agriculture particularly in the areas of transportation of farm produce, warehousing, post-harvest losses, access to funds and the marketing of their crops", she said.
The Deputy Director in Charge of Development at the Canadian High Commission Ms. Stephanie Brunet said Canada recognizes Ghana's commitment of women to work in the agriculture space saying the move will help address food insecurity and have the tendency of reducing poverty.
She said Canada as far back as the year 2017 have supported Ghana to enhance its agriculture sector in a related programme dubbed, Modernising Agriculture in Ghana (MAG) hence Canada is supporting Ghana with $125 million Canadian dollars of assistance to help revamp the agricultural sector and pointed out that huge impact of agricultural yields have been recorded in this regard.
She added that Canada is glad to be part of the event and commended Agrihouse for previous events held in Volta and Ashanti regions in 2019 and 2020 respectively.
The Upper East Regional Director of Agriculture, Mr. Francis Ennor in a speech read on his behalf said women have made tremendous impact in agriculture and agribusiness in the country therefore they must be recognized .
"Agriculture continues to be the backbone of the Ghanaian economy with an estimated farmer population of 928,090 with 49 percent being women", he said.
Source: www.thenewindependentonline.com