SOS Holds Maiden Corporate Network With Partners In Accra
Story by: Magdalene Duncan
The SOS Children's Village Ghana has held its first ever corporate networking event in Accra.
The main objective of the event was to bring together various partners and stakeholders to impact the lives of under privileged children, youth and their families.
In his welcome address, Mr Alexander Mar Kekula, Country Director of SOS Children's Villages Ghana said the aim of the Organisation is to set up a collective goodwill and resolve to support the well being and development of vulnerable children and young people in our society.
This is to help them achieve their potentials and become endowed and responsible citizens of our dear country.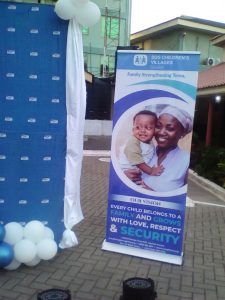 Established in 1949 to provide alternative family care to several children who had been orphaned and abandoned during the second World War, the movement has since developed into a global organization operating in 137 countries and territories supporting young vulnerable people and governments to achieve both national and the UN SDG Development Goals.
Mr Christian Appiah, Board Chairman of SOS Children's Villages Ghana was of the view that, though today there is no World War II but the convergence of divert factors and events including;internal conflicts, genocide,natural disasters, pandemics among others has contributed to more and more children being separated from their families and becoming increasingly vulnerable.
He noted that " the negative impact of COVID-19 are still with us and more than 700,000 children worldwide lost a parent or an adult primarily care giver in 2020″.
"Pathetically, many countries responded to the pressures of the pandemic by rather reducing or closing down entirely alternative care services and hurriedly returned children to their biological families.
This was done without proper planning to ensure child safety and family stability" he bemoaned adding that "we can not allow this to happen in Ghana."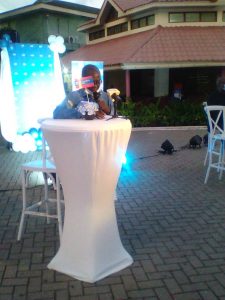 This development he said "calls for renewal of commitment to vulnerable children, commitment that is long term, commitment that we can relent ,commitment that resume long term partnership for sustainability.
"This is why we are here this evening to relay to our children and friends to follow the above and make their own children follow as corporate responsibility to influence policies to help SOS in their Corporate Social Responsibility (CSR) initiatives"
Adding her voice to the occasion, Madam Constance Swaniker, a Board Member said SOS Ghana was founded 47 years ago in many villages in Ghana to support vulnerable children and their families.
She however disclosed that in 2020 the village met only 3% of their local support whilst by 2030 the village will be completely out of global office support.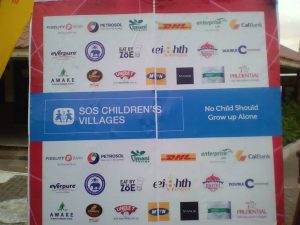 She noted that "this function is to gear the Ghana office and begin to wean ourselves off the international support we have been getting"
Emphasizing that, "We are hoping this evening will be an opportunity to deepen our collaboration and partnership that we have with you and to also start an endowment fund for three key interventions looking at supporting;
– first to civilize our operations because last year we even struggled to pay some post employment benefits of some of our mothers
– second we need scholarships to ensure to give young people access to quality education that we offer.
She said "our culture does not support people to give. Our way of giving is to support our cousins or nephews." She therefore called on philanthropists to focus on somebody that you don't know.
"And so we move to begin to push that local philanthropists should not just be the corporates because they are also tired."
She reached out to every person and every single household that it takes just a little bit of giving to support the SOS family.
The maiden event takes place at the time the SOS Children's Village is celebrating its 45 anniversary.
It brought together major corporate bodies such as DHL, MTN, Fedility Bank, Petrosol, everpure, Awake, Uncle T, Stanbic, Prudential Life, Enterprise Life, Cal Bank, Imani Pharma, Eat By Zoe, JUDI, nuvivi,Brims and many more.
Source: www.thenewindependentonline.com