Ablekuma Central: NDC Women Organizer Empowers over 149 women with Training Skills
Story By: Jamila Wahab
The National Democratic Congress (NDC) Women Organizer of Ablekuman Central Hon. Hajia Rahinatu Abass in collaboration with the Grater Accra Regional Women Organizer Hon. Madam Felicial Mekpoi Bortey, has organised a free training skills for over 149 women in Ablekuman Central in the greater Accra Region.
The training skills was to empower women economically and to alleviate poverty in the country.
In her welcome address at the graduation ceremony, the constituency Women's Organizer Hajia Rahinatu Abass said the aim of the program was to help alleviate poverty and the plight of women in the constituency.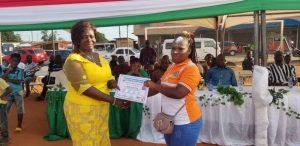 Adding that about 149 women in the Ablekuma Central Constituency of the Greater Accra Region have graduated in various skills training over the weekend.
According to her the six week skills training saw over 149 women learning soap making, lotions, washing powder, shower gels and many others.
Stressing that the women were drawn from all the 10 wards within the Constituency irrespective of their political background.
Hon. Hajia Rahinatu Abass hinted that the economic situation of the country under the government of New Patriotic Party (NPP) has plunged the whole nation into serious hardship.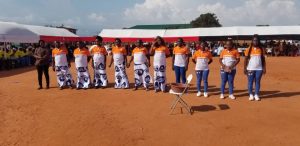 "It is prudent and wise for women to be given the needed skills to help them start their own trade and earn income to take care of their family", she acknowledged.
She was very optimistic that this program would be a financial breakthrough for most the the graduates.
Madam Felicial Mekpoi Bortey, the Regional Women's organizer who initiated the program for the women in the region explained that her motive was to equip every woman in the region with skills.
The hard working and kind hearted women's organizer said women are the most vulnerable in the society hence the focus on them.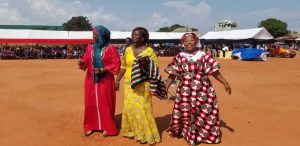 Madam Felicia accused the NPP government for putting Ghanaian women in despair.
She encouraged them not to lose hope but rather put the skills they acquired in to good use and their lives would be better off.
The Greater Accra Regional Secretary of the NDC who was also the former Member of Parliament (MP) for the area, Hon. Theophilus Tettey Chai urged the graduates to put their skill to good use.
Adding that the Akufo Addo / Bawumia government has failed the people of Ghana for not creating job and in recent time denying people into the public service sector in the name of government payroll was full.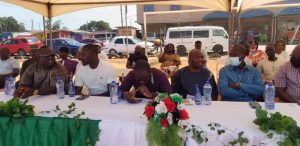 Hon. Chai fired at the cruelness NPP government and reminded the people of the good work of the NDC and now in opposition given some training to help reduce the burden of youth in job seeking.
The constituency chairman, Mr. Kofi Kplorm Dorkunu thanked the women's organizer for her selfless service to the party.
"You are very dedicated to your people and the party. The NDC is very proud to have you, your services will go a long way to help in job creation", he added.
Source: www.thenewindependentonline.com