Continue The Political & Economic Liberation Struggle- CPP Charges African Youth
Story by: Ishmael Barfi
The National Chairperson of Convention Peoples' Party, Nana Akosua Frimpomaa Sarpong Kumankumah has charged the young people of the African continent to continue the political and economic liberation struggle.
The liberation struggle of the African continent she noted during the days of Dr. Kwame Nkrumah, Gamal Abdel Nasser Hussein as well as Martin Luther King Jr is still relevant and needed in present days.
According to her, the fighting spirit of the forefathers to emancipate Africa from mental slavery, political and economic liberation needs to be rekindled especially among the Africa Youth.
"It is time to rekindle the Pan-Africanism spirit of Dr. Kwame Nkrumah, Gamal Abdel Nasser Hussein, Martin Luther King Jr and other Pan-Africanism fighters," she said.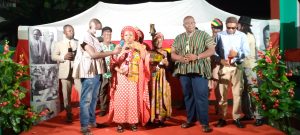 The CPP Chairperson made this passionate call at a ceremony to reflect on the contributions of Gamal Abdel Nasser Hussein of Egypt and Martin Luther King Jr. to the liberation struggle of the African continent at the Convention People's Party headquarters in Accra.
The desire of having offspring and future generations to enjoy the land bequeathed to Ghanaians by forefathers should rekindle the sacrifices and the sense of patriotism among citizenry especially the youth.
Stressing that, the Pan-Africanism spirit needs not die but resurrected to liberate the citizens of Africa especially Ghanaians who are suffering under the Akufo-led government.
She cited corruption, unproductive activities, and workers' reluctance in doing their best at workplace as some of the problems hindering patriotism in Ghana.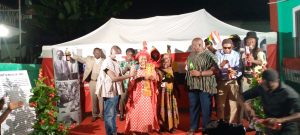 The occasion was graced with musical performances, pottery recitals and solidarity messages from individuals and representatives of institutions sympathetic to Pan-Africanism.
Known as the father of Pan-Africanism, Mr Hussein was born on January 15th, 1918, became the second President of Egypt from 1954 until his death in 1970.
Martin Luther King Jr, born on January 15th, 1929in Atlanta Georgia was a Baptist Minister and a Civil Rights Activist, largely noted for the passage of the Civil Rights Act of 1964 as well as the Voting Rights Act of 1965.
He visited the country Ghana in March, 1957 to commemorate the Independence of Ghana and was assassinated on April 4th, 1968.
Source: www.thenewindependentonline.com