Report by: Ishmael Barfi
A paediatrician, Dr. Yvonne Brew has called on government to institute a policy that would enforce mandatory diagnosis of new born babies with regards to Rare diseases.
According to her,this would help in the course of addressing rare disease issues in the country and as well as help early treatment to avoid future challenges.
This she also said would reduce misdiagnosis of rare diseases among children.
Rare Disease Day is a globally coordinated movement on rare diseases working towards equity in social opportunity healthcare and access to diagnosis as well as therapies for people living with rare diseases.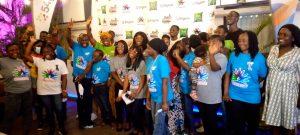 Since it's creation in 2008, Rare Disease Day has played a critical role in building an international rare disease community that is multi- disease global and diverse but united in purpose.
The day is observed every year on February 28 or 29 in leap year as the rarest day of the year, set up and coordinated by EURODIS and other sixty five (65) national alliance patient organisation partners.
This is to raise awareness as well as generating change for more than 300 million people worldwide living with rare disease, their families and careers.
Making the appeal in an interview at this year Lighting ceremony held in Accra, Dr. Yvonne Brew indicated that, though rare disease is largely ignored by healthcare, public health and government policies, she explained that, rare disease like most chronic disease present a huge public health burden to the country especially parents and careers.
Adding that, with all these, rare disease receives leads attention as a major public health crisis when compared to infection diseases.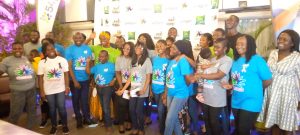 Dr. Yvonne Brew called for the review of the National Health Insurance Scheme (NHIS) to cushion parents and families with regards to Rare disease.
"Though the current NHIS caters for some aspect of rare disease treatment, we call more inclusiveness to ease the financial burden on parents and careers", she emphasized.
On his part,the Board Chairman of Rare Disease Ghana Initiative (RDGI), Mr. Joseph Abenny revealed that,the direct cost burden of the disease include inpatient or out patient care,physician visit, Rx medications and their administration as well as the durable medical equipment for diagnosis.
For the direct cost of burden, he noted includes forced retirement, inactivity at workplace, reduction in community participation and volunteer services.
The huge cost he explained also affect government for government looses huge sum of money in providing healthcare services for people living with rare diseases.
Rare disease consist of sickle cell, cerebral palsy, autism, epilepsy, hydrocephalus, hemophilia that is the inability of blood to clot,spinal muscular dystrophies, disproportionate short stature and thalassemia; the absence of adequate haemoglobin.
Globally, people are encouraged to support awareness creation rare diseases by lighting up monuments and buildings near them or their homes on Rare Disease Day colours namely blue, pink and purple.
Source: www.thenewindependentonline.com