Report by: Ishmael Barfi
Tropical Biology Association (TBA), a UK and Kenyan- based conservation-training organisation in collaboration with Save Ghana Frogs, has organized a Communication Masterclass in Accra for Civil Society Organizations (CSOs) from West Africa working in the rich forest ecosystem of the subregion referred to as Upper Guinean Rainforest.
CSOs were drawn from Ghana, Liberia, Sierra Leone, and Togo, with resource persons coming from Ghana, Kenya, Nigeria and UK.
The workshop aims to build the capacities of participating CSOs on how to effectively communicate and share their conservation impacts with various stakeholders including government and local communities.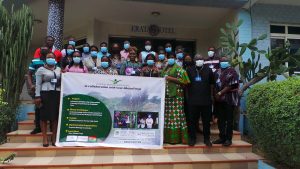 The workshop, which started on Wednesday 9th March 2022 will run till Friday 11th March 2022.
In an interview, the Programmes Manager for TBA, Dr. Faith Muniale from Kenya disclosed that, the Masterclass was designed for the CSOs to learn how to tailor their conservation messages to different stakeholders and the various tools they could use to communicate.
On his part, the Executive Director of Save Ghana Frogs, Mr. Gilbert Adum said, it was an honour for Ghana to host the workshop as it was testament of the commitment of local CSOs to ensuring the protection of our forest ecosystems.
He also said that this first hosting will serve as an opportunity for future collaborations between Ghana and other international conservation training organisations to secure the next future of conservationists.
The Communication Masterclass is an activity under the Tropical Biology Association project titled "Enhancing Biodiversity Conservation Capacity of Civil Society."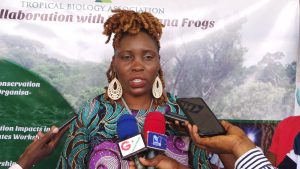 This is a partnership involving Save Ghana Frogs, Save Sahara Network, Nigeria, and Resource Centre for Environment and Sustainable Development, Cameroon.
It is fully funded by the Critical Ecosystem Partnership Fund (CEPF).
Source: www.thenewindependentonline.com