Report by: Ishmael Barfi
Effective participation and increment of women in active politics according to the Head of Department of Gender at the Ministry of Gender, Children and Social Protection, Madam Vera Karikari Bediako is vital for national development and for the achievement of the Sustainable Development Goals by 2030.
To her, women are powerful agents of change, explaining that, women bring different perspectives to the developmental agenda.
"When women are empowered, they are in a better position to contribute their quota to reducing poverty and contributing to effective and sustainable community and national development", he claimed.
Madam Vera Karikari Bediako made these remarks at the official launch of a project aimed to focus on empowering women and youth for sustainable development in communities in Ghana.
The Project organised by the Gender Center for Empowering Development (GenCED), a Ghanaian Non-Governmental Organisation that focuses on women and youth empowerment in communities in Ghana with support from the:-Untied Nations Development Fund (UNDEF).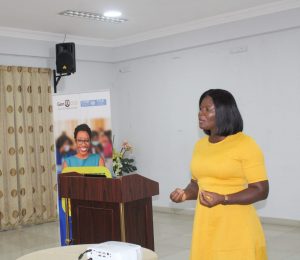 The project under the theme: "Enhancing Young Women's participation in Politic Parties Project" is a two (2) project that will help political parties to actively involve young women in their political activities prior to the 2024 elections.
The project seeks to help four selected political parties thus; NPP,NDC,CPP and PNC to attract more young women to become card bearing members of the political parties.
With support from the Youth and Women wing of the various parties,GenCED would train and build the capacity of 400 hundred young women within the political parties in the Greater Accra region, Ashanti region, western North region and the Northern region.
Speaking to the representatives of the various political parties at the launch, she explained that, Such platforms as this, gives a broader perspective on the ongoing global discourse for women's participation in politics.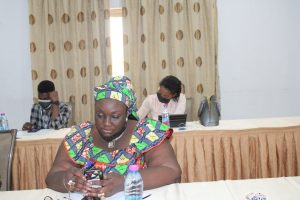 "Women are powerful agents of change; women bring different perspectives to the developmental agenda but unfortunately, women across the world continue to be largely marginalized from the political sphere often as a result of negative traditional practices, gender stereotypes, low levels of education and lack of access to economic opportunities for their holistic empowerment", she noted
Current data she revealed shows that Ghana's 14.5 per cent representation of women in the current parliament falls short of the minimum United Nations recommended threshold of 30 per cent emphasizing that, this underpins the fact that women are underrepresented at all levels of decision-making worldwide and achieving gender parity in political life is far off.
"Furthermore, a finding from the World Economic Forum's Global Gender Gap 2021, suggests that gender parity is unlikely to be achieved over the next hundred (100) years".
"This is saddening but I am of a firm belief that the little steps we take today in women inclusiveness will make us reach unimaginable heights", she said
Ghana, she said is a signatory to several regional, continental and international frameworks and has pledged its commitment to promoting gender equality and women's empowerment.
Citing  the Convention on the Elimination of All Forms of Discrimination against Women  (CEDAW) which upholds women's right to participate in public life, while the Beijing Platform for Action calls for removing barriers to equal participation.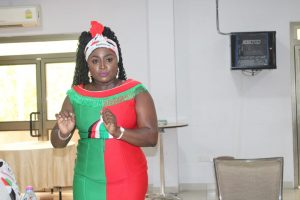 "Again, the Sustainable Development Goals (2030) measure progress towards gender equality in part by the proportion of women in parliamentary seats", she said.
Nationally, she indicated that, there have been several interventions to mainstream gender equality in the development process, one of which is through the development of the 5year National Gender Policy which is currently being reviewed and updated.
Adding that,  progress has been made and a lot more work needs to be done to get more women in active participation in leadership at the political level in the country.
" Therefore, it is time to take responsibility and engage in rigorous reforms to ensure women's fair access to political spheres as voters, candidates, and elected officials", she stressed.
Revealing that, the Ministry is poised to push harder for the Affirmative Action Bill to be passed into law to give women the required leverage in political participation in Ghana.
"All CSOs and other interested organizations are welcome to support the call and push for an Affirmative Action and Gender Equality Law", she concluded.
Welcoming the various political representatives especially the women organisers, the Executive Director of GenCED, Madam Esther Tawiah indicated that, the two year project is to scale up the participation of women especially young ladies in active politics in the country.
"This project is empower young girls to be confidence, bold and willing to take up political leadership at all levels, hence active involvement in decision-making", she said.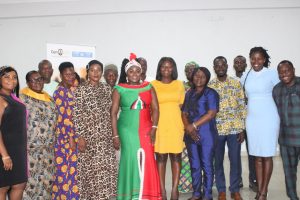 To her, it is time political parties put in measures to ensure young girls are active in politics not during elections but even after elections at the various levels in the party.
She therefore urged the women organisers present to keep in fighting and putting measures in place to entice young girls who desire to be in active politic.
Politic Parties present at the official launch included the ruling party, the New Patriotic Party (NPP), National Democratic Congress (NDC), Convention Peoples Party (CPP) and the others.
Source: www.thenewindependentonline.com