Story by: William Sarpong
The Managing Director (MD) for Vivo Energy Ghana, Mr. Kader Maiga, has advised drivers and motorcyclists to make the most use of refresher training to be organized in other to equip them to discharge their daily activities, hence making roads safer.
He made this known during the official launch of 2022 edition of the "STOP, THINK & DRIVE", a National Road Safety Campaign organized by Vivo Energy Ghana and its Transporters at Neoplan station in Accra.
The Managing Director disclosed that, this year's campaign is expected to reach over 1,000 high-risk commercial drivers and motorcyclists across the Greater Accra, Ashanti, Bono East, Northern, Central and Western Regions of Ghana with refresher training in defensive driving and free eye screening services for drivers.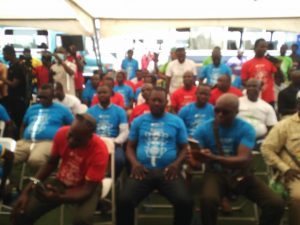 Mr. Kader Maiga however revealed that, the provisional statistics in Ghana from the National Road Safety Authority (NRSA) and the Ghana Police indicates that, over 2,924 people were killed in road accidents in 2021.
"This is an issue that must concern everyone especially when we are drawing closer to the festive season", he stressed.
Mr. Maiga pointed out that, as an energy company with road transport safety as one of it's key priority area, the company is committed to support the government and its agencies to curb road accidents through the 'STOP, THINK & DRIVE' annual Road Safety programme.
"We are happy to achieve this through a partnership with the National Road Safety Authority being the statutory regulatory body for road safety in Ghana to lead and supervise the project to ensure it meets all standards and requirements".
Adding that, "They will be supported by relevant stakeholder institutions including the Driver and Vehicle Licensing Authority (DVLA), the Police MTTD, and the various Transport Unions".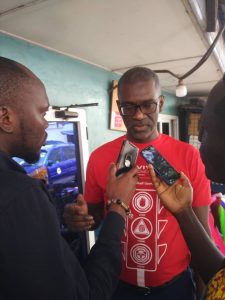 He therefore expressed his gratitude to three distinguished transporters namely S. O. Frimpong, J. K. Horgle, and J. K. Ahiadome and to the National Road Safety Authority for their relentless support over the years in making road safety campaign a success.
On his part, the Director in charge of Regulatory Inspectorate and Compliance (RIC) at the National Road Safety Authority, Mr. Kwame Kodua Atuahene, thanked Management of Vivo Energy Ghana for exhibiting citizenship and having road safety challenges in the country at heart.
He therefore called on other organizations, individuals and corporate bodies to emulate what Vivo Energy Ghana is doing and also come on board to help reduce carnage on our road saying, road safety is a share responsibility.
The continue training of drivers according to Mr. Atuahene is very important no matter the number of years one has been involved in driving and, entreated Ghanaian drivers especially, commercial drivers to avail themselves for training.
He averred that, commercial drivers should see passengers as their family members and drive with care adding that, Driver Unions should also ensure that they organize a periodic training for their members.
Source: www.thenewindependentonline.com