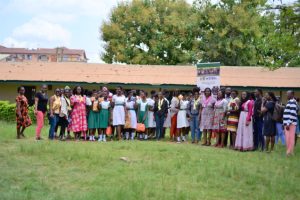 Source: www.myjoyonline.com
Female pupils of Ayeduase Basic School have received free sanitary pads through a joint gesture by the Women in Science Technology, Engineering and Mathematics Ghana (WiSTEMGh), and the Kwame Nkrumah University of Science and Technology (KNUST) Counselling Centre.
The donations form part of activities to mark World Menstrual Hygiene Day.
"We wanted to talk to them about menstrual hygiene. We want them to know that there's no mystery behind menstrual hygiene. We solicited support from our members and KNUST Counselling Centre also came to our aid. So we came here to celebrate with our daughters," Secretary of WiSTEMGh, Dr. Mrs. Mercy Badu said.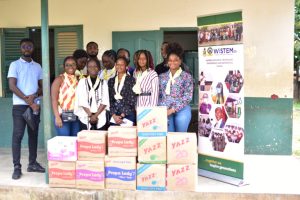 WisTEMGh member and a lecturer at the School of Nursing, Dr. Abigael Emikpe, who led the pupils through proper menstrual hygiene urged stakeholders to enforce sex education in schools.
She however advised the pupils to desist from relying on medications to treat menstrual pains. She cautioned that the practice can lead to drug abuse.
"Menstruation is something that happens every month. If a girl is used to taking medication, the likelihood of continuing with it will be there.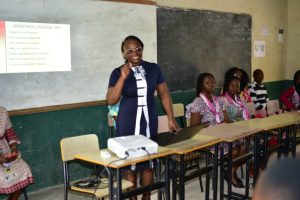 "There are some of them after sometime, their body's response becomes weak and they go for higher ones, and it can easily lead to drug abuse," she said.
Mrs. Emikpe encouraged them to stick to activities like regular exercises, massage and wrapping hot water bottles around the lower abdominal area to ease menstrual pains.
Senior Counsellor, Mrs. Bernice Peasah, taught the girls about good manners and self-esteem.
Source: www.myjoyonline.com