Story By: Kwesi Coomson
A Commercial Law Reports of Ghana (CLRG) authored by Godwin Djokoto has been launched in Accra.
The CLRG reports comprise of all previous Law reports in Ghana of recent memory as well as has a wide scope subject areas of Law from all manner of subjects of both substantive and procedural.
Addressing the gathering, Mr. Godwin Djokoto noted that, cases reported in this edition span between 2008 to 2017 indicating that, "in the exercise of our editorial discretion, the Judgments reported here have been carefully selected on a number of criteria including the novelty or uniqueness of legal questions answered, depth of research and clarity".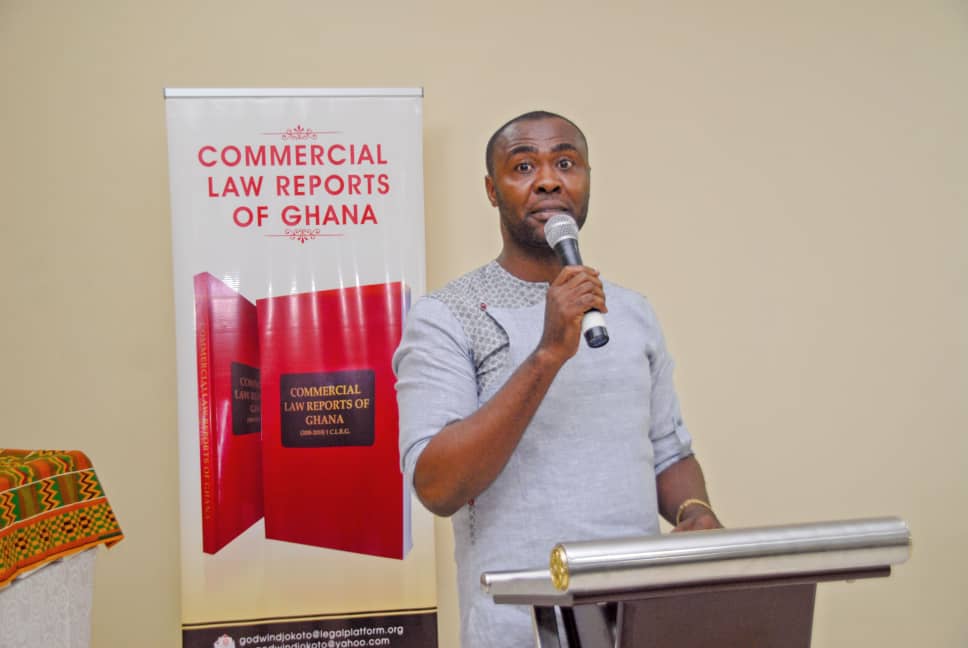 He said the maiden edition has twelve cases report covering the sale of goods including various aspects of banking such as the failure of bankers to keep customers mandate, anti money laundering, the effect of spousal guarantees for credit.Know-Your Customers(KYC) improper custody of payment means reliance on letters of guarantees as security for the extension of credit.
Mr Djokoto maintained that the CLRG, has a unique and limited focus of reporting cases of commercial character in the superior courts of judicature for purposes of convenience.
"We have adopted the scope of cases of commercial character as delineated by Order 58 of the High Court, Civil Procedure Rules (C147)."Chairman for the event Mr Benson Nustukpui of Kuyenhian Chambers and the immediate past Ghana Bar Association,(GBA) President who launched the books lauded the efforts of the author.
"I have had the rare privilege of perusing the report ahead of this launch and I am delighted at the quality of painstaking editing, referencing, presentation and packaging of the Report" he acknowledged.
Therefore took the opportunity to charge the Editor and his team of assistants to keep the rather very high standards they have set for themselves and to produce future edition regularly.
Mr Godfred Dame the Deputy Attorney General was the guest of honour at the event with prominent Lawyers in attendance.
Several copies were auctioned and bought by the legal brains present at the event.