Loyal customers of one of the giant retail shops in Ghana, Meclom smiled home with prizes at Melcom 30th annoversay raffle draw at its head office, North Kaneshie.
The raffle draw which was in collaboration with the National Lotteries Authority (NLA) had 69 draws which saw 8 cars given away to lucky winners.
Speaking to the media, the Director of communication, Mr Godwin Avenorbor indicated that, the raffle is to show appreciation to its customers for patronising them for 30 years in existence.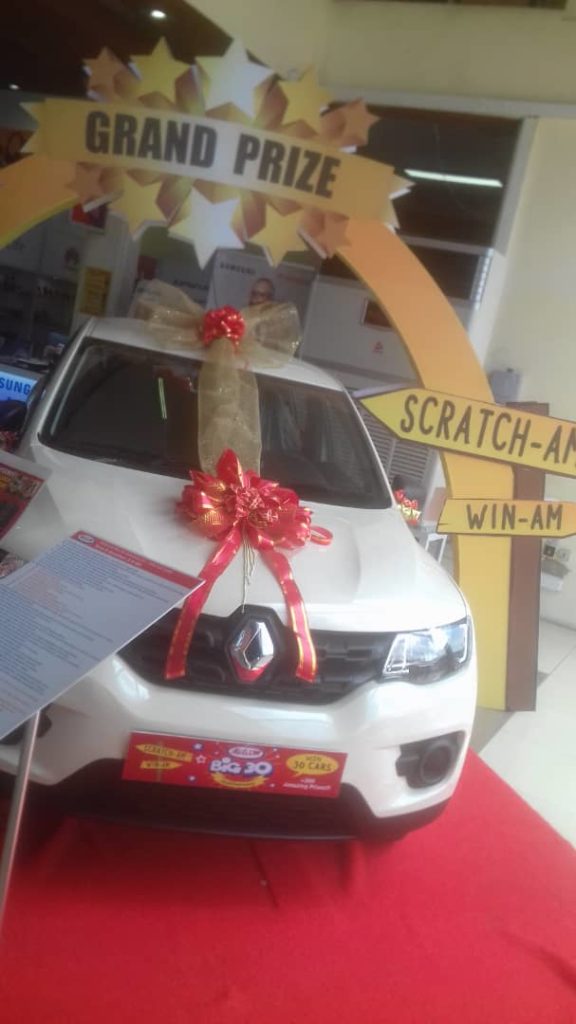 Elaborating more, he said, "when the customers buy more, more scratch card you get, as in when you buy ghc100 worth of items you get 1 scratch card, if you buy ghc200, you get 2 scratch, if you buy ghc500, you get 5 scratch cards".
The raffle draw consist of four Melcom zones namely Kumasi, Accra, Western Region and Volta Regio where the number of shops in a zone determines and correlate to the number of winners.
Items to be won in the raffle draw includes Microwave, Samsung Mobile, Television, Gift Voucher, Chest Freezer, laptops among others.

Meanwhile, previous winners, Belinda Nyarko Mingle and Benedict Martin Mensah from Greater Accra and Tamale in the Northern Region who respectively won a car as their prizes where present and participated in the raffle draw.

In an interview with Benedict, one of the car prize winner revealed that, he spent over ghc100 to win the car, stating "I bought items on Monday and was given the scratch card and won the car on Wednesday".
Since the beginning of the raffle draw, two (2) draws have been held already, in which customers won 4 cars, 6 motor bikes and other prices.

Source: Robert Neequaye