One can't immediately specter what might have caused it.
Whether by a minor quiver underneath the ground or by a poorly engineering design and construction, a portion of the main Accra – Madina road precisely, the Okponglo – Legon traffic has caved – in, creating a huge sinkhole, exposing productive lives of both drivers and passengers to danger.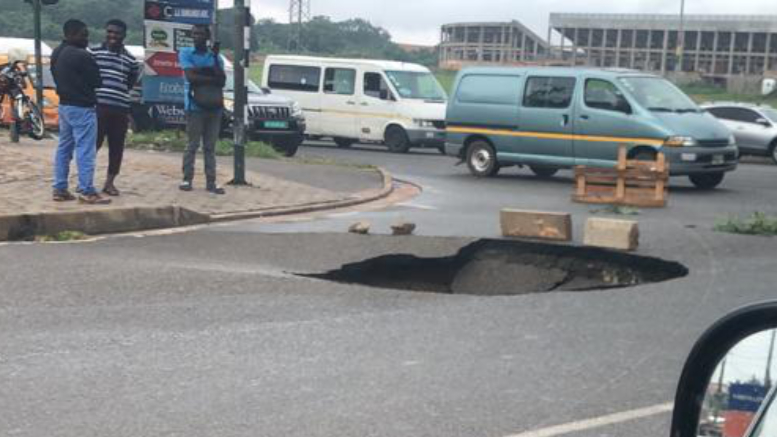 It might be sad to remind readers of a catastrophic incidence which occurred at almost the same spot six years ago.
However, this reporter want to cast readers attention to the fact that, It's around this same area where Professor Dominic Kwaku Fobih painfully lost his daughter in a fatal car accident.

Professor Fobih's daughter, Lordina Fobih, then a 19 year old student at the University of Ghana died on the spot with her friend Debbie Akosua Benaya when a garbage truck moving from Madina to Accra run into their taxi cab heading towards the Universty campus.
The eminent educationist and politician was the former MP for Assin South Constituency and also served as Minister for Environment, Science and Technology between 2001 – 2003 under the John Agyekum Kufour – led NPP administration. He is currently the Board Chairman for GETFund.

The multinewsonline.com is calling on the authorities in – charge of roads to immediately take steps to fixed that death trap before precious lives are lost again there.

Source:multinewsonline.com