In memory of her late mother and her contributions towards the development and welfare of young people, Miss. Anny-Alida Ayele has organised a competition for Junior High Schools within the Fanteakwa District in the Eastern Region of Ghana.
The competition dubbed " SINKA SCIENCE COMPETITION" saw participants answering questions on science as well the Sustainable Development Goals (SDGs).
The participants had five round of questions where the SDGs dominated for three rounds.
Participating schools were Hemang Junior High School, Begoro Presby Junior High School, Nsuapemso Junior High School as well as Ahomagomaso Junior High School.
Speaking at the competition, Kasa Insitiative, Convenor for Goal 13 platform Coordinator, Mr. Jonathan Gokah advised the students and participants to take their studies serious as well engage in activities that will help in their development and growth, hence the realization of the SDGs.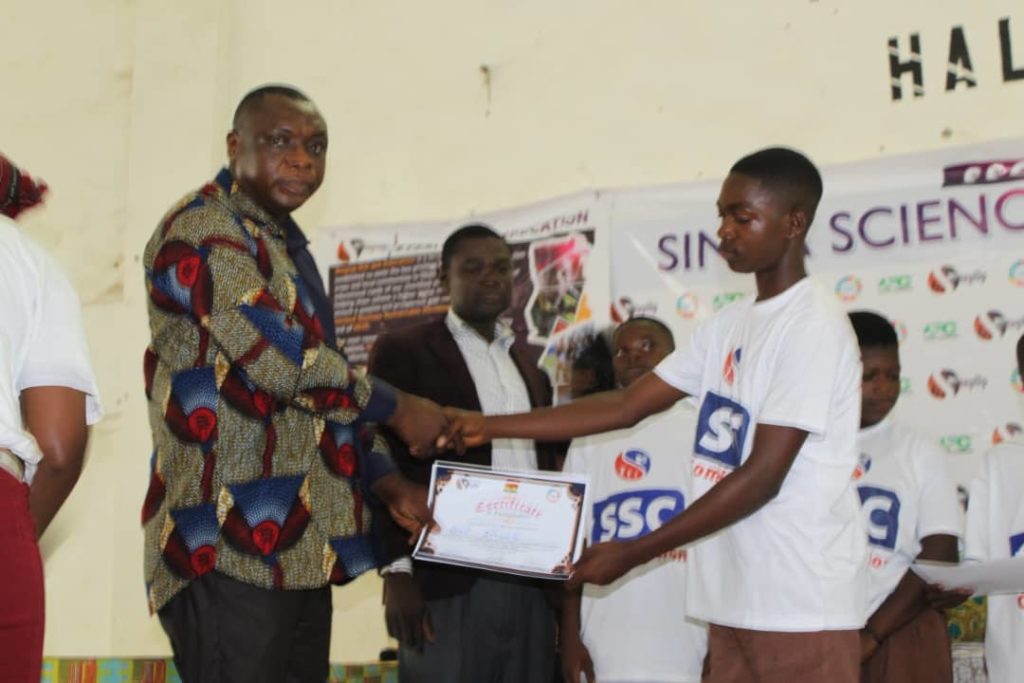 On her part, Miss. Anne-Alida Ayele, the Executive Director of StepUp Aid & Education acknowledged the need for civil societies and Non-Governmental Organisations to contribute to the realization of the 17 Sustainable Development Goals (SDGs) before 2030.
Believing that, these goals can be achieved when young people are engaged in actitivies that seeks to help in the attainment of the SDGs.
She therefore used the ocassion to call on all and sundry to join government and other stakeholders as Ghana works towards the realization of the SDGs by 2030 and urged the students to take interest in the SDGs and its related issues such as climate change which is seriously affecting the Africa continent and the world at large.
The SINKA SCIENCE COMPETITION was organised by the Stepup Aid and Education, a non-governmental organisation that seeks to use agriculture and education in the realization of the SDGs.
Pariticipanting students expressed their profound gratitude to the organisers for the opportunity to learn as well participate in such a competition that seeks to educate them on the SDGs.
The winning school, Hemang Junior High School exhibited their knowledge on issues relating to the SDGs that, at the end of the five rounds, they emerged the winners with 72 points.
They had a trophy, four brand new school bags, Certificate of participation each as well as ten pack of exercise books from the organisers.
Source: Ishmael Barfi