To fulfill its purpose of, " Enhancing Lives", the Van Moorhouse Foundation (VMF) has donated items worth thousands of cedis to Freedom House Foundation located at Fianko Awutu in the Central Region of Ghana.
The donation was in response to Freedom House Foundation's appeal for support to cater for orphans and widows in the community during these uncertain times.
Freedom House Foundation, a registered Non-Governmental Organisation was in established 2003 by Bishop John Kweku Andoh and his wife Mrs. Priscilla Andoh.
The NGO is dedicated to empower women; especially widows, orphans and the vulnerable children in the community.

These widows, orphans and vulnerable children are trained in various vocational skills which allows them to earn an income, and enhance their standard of living.
Van Moorhouse Foundation (VMF), is a non-profit registered UK based organisation, with branches in Ghana, and the USA.
Donating the items to Freedom House Foundation (FHF), the Country Director of (VMF), Mr. Michael K. Darkwah explained that, "it is the vision of VMF to ensure enhanced living conditions for all and make sure that no person is left behind irrespective of one's background, religion, tribe or age."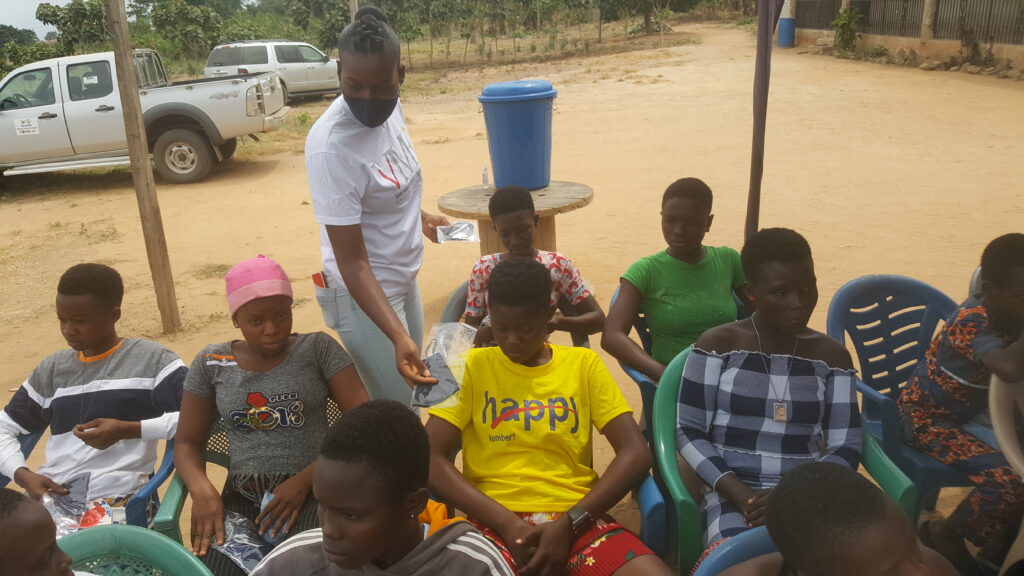 The charity's aim is to provide enhanced living conditions for vulnerable individuals and families within impoverished communities across Ghana.
The donation he revealed, is to compliment the efforts of Bishop John Kweku Andoh and his wife, as they cater for widows, orphans and the vulnerable children who are mostly rejected by their immediate and extended families.
"This action reduces the burden on society as well as the numerous social vices these young people will be prone to", he acknowledged.
Receiving the kind gestures of Van Moorhouse Foundation, Bishop John Kweku Andoh expressed his profound gratitude to donors.
To him, these gestures would go a long way to support their course of empowering widows, orphans and vulnerable children within the communities.
He however prayed that more donations would come in as they wish to build a school for the children as well as a Vocational Training Center for the residents to enable them provide for their families.
Bishop John Kweku Andoh used the occasion to call on individuals, corporate institutions, as well as government agencies, to come to their aid to realize the purpose of Freedom House Foundation.
A health talk with the residents on good health practices, Covid 19 and safety protocol was carried out by the VMF medical team.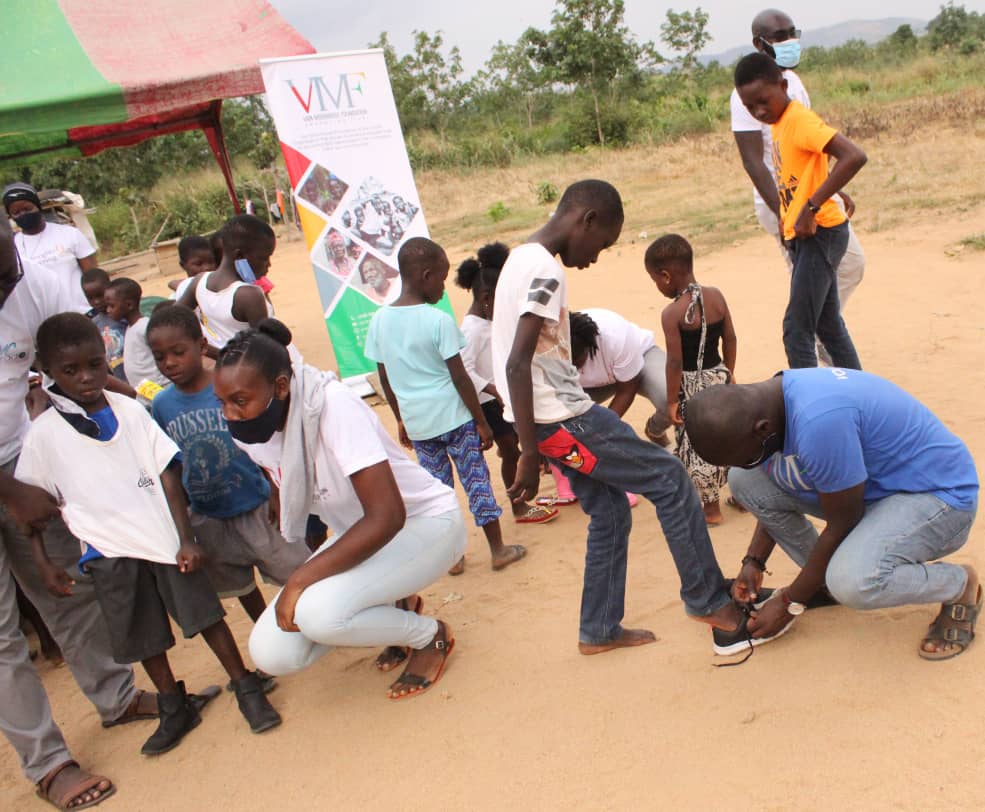 There are currently forty eight (48) widows between the ages of 30 to 68 years, twenty two (22) male and eighteen (18) female orphans between the ages of 4 to 22 years resident at the Foundation's quarters .
These widows, orphans and vulnerable children are from six communities; Ofadaa Awutu, Fianko Awutu, Topiase Awutu, Dankwah Awutu, Okwabena Awutu and Ofaso Awutu.
Advising the children, Dr. Osbon, the Head of Administration at VMF encouraged them to take their studies serious and not engage themselves in activities that would endanger their future, so that they would become responsible adults and citizens of Ghana.
Items donated by Van Moorhouse Foundation (VMF) included boxes of Clothes, shoes & Bags, reading Books & toys, boxes of cooking Oil, satchet tomatoes, bags of Rice, bag of Sugar, 50 bags of sachet mineral water, 15 boxes of Fanmilk, boxes of Toiletries comprising of Sanitary pads, Keysoap , medicated soap, Liquid Soap, Toilet -rolls, toothbrushes and toothpaste respectively.
Van Moorhouse Foundation expressed its appreciation to Hydrate Ghana Ltd., producers of hydrate mineral water, Fanmilk Ghana Ltd., and Miss. Anifer CEO of Classyglitz Ushering Agency for their donation and support.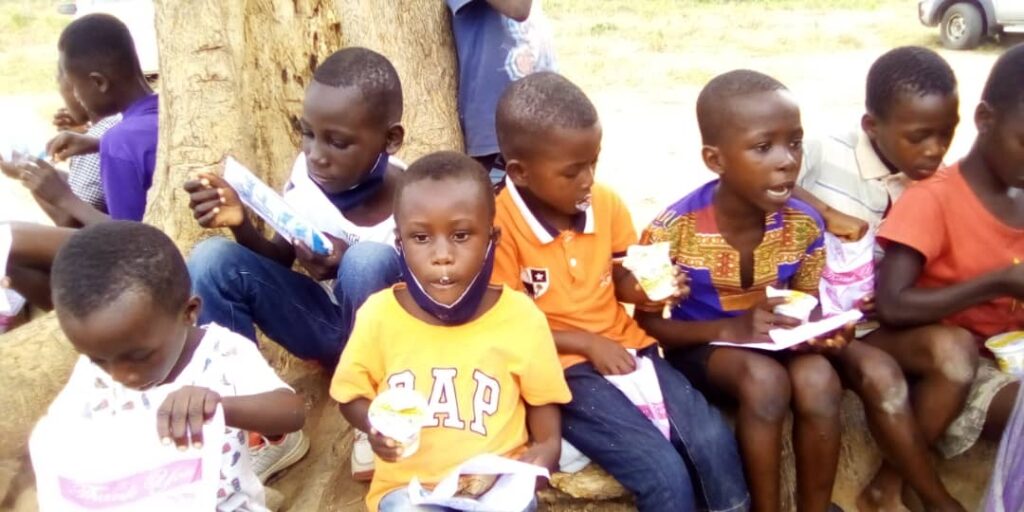 As well thanked its steeming, dedicated and selfless volunteers, Chairman and the entire VMF family and friends for their support and cash donations.
To continue enhancing the lives of the underpriviledged in the society, Van Moorhouse Foundation also welcomes further support from individuals and corporate organisations through collaboration and partnership.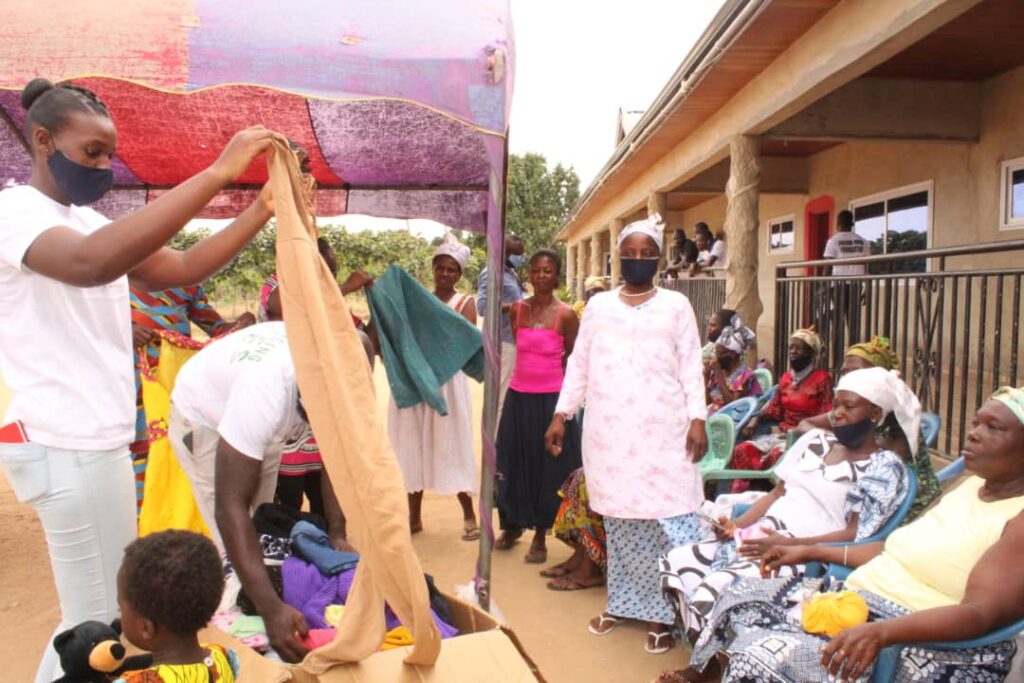 Source: www.thenewindependentonline.com/ Ishmael Barfi