The Effiduasehene, Okoawia Dwomo Baabu II has described the President of the Republic as a politician with no class mate when it comes to good governance and fulfiling of campaign promises.
According to the Chief, Nana Addo Dankwa Akufo-Addo has exhibited extreme skills, committment and leadership since he assumed the Presidency of Ghana.
The President he noted has kept his promises he made to the people of Ghana during the 2016 campaign season and has even gone beyond those promises.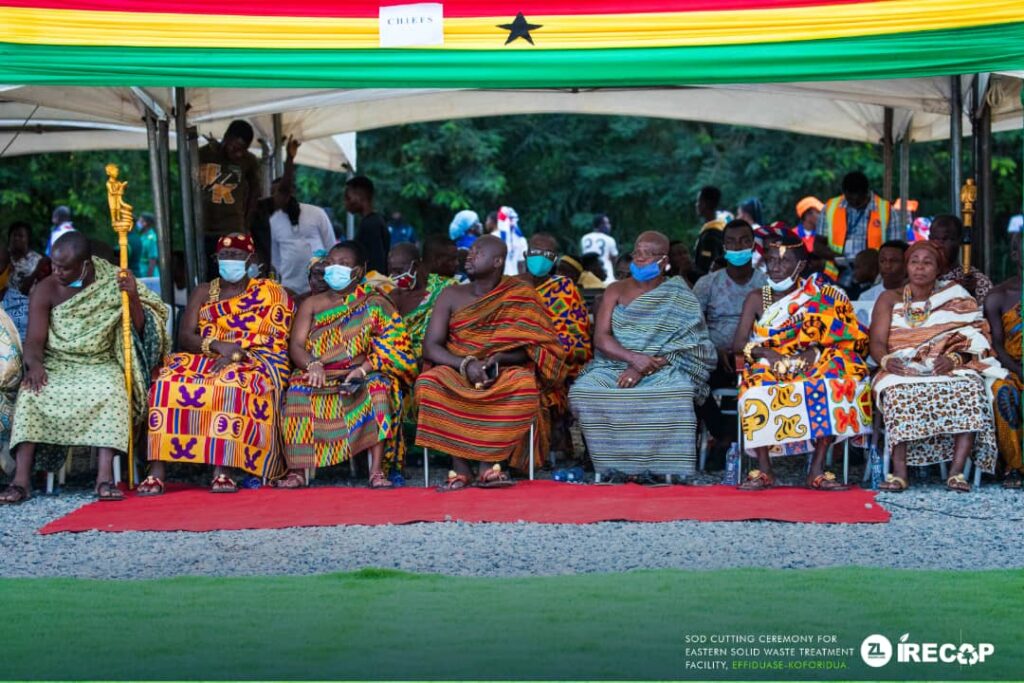 Citing the implementation of the Free SHS policy, the One District, One Factory (1D-1F) as some of the President's campaign promises which had been fulfilled and were in inuring to the benefit of the people in the Eastern Region.
"We are happy too that the President on Wednesday, September 30th paved way for the construction of a Regional Hospital at Effiduase," he joyously said.
"Your policies and programmes are unmatched," Nana Baabu II stated.
He also recounted the sacrifices and contributions Nana Ado Dankwa Akufo-Addo has made during his youthful days in Ghana politics.
"Nana Akufo-Addo has paid his dues and played numerous critical roles in our political landscape and this makes him one of celebrated politicians, hence have no class mate, he is the only outstanding distinguished and accomplished politician of his time", Okoawia Dwomo Baabu II affirmed.
Okowia Dwomo Baabu II made these assertions at the sod cutting ceremony of the Eastern Solid Waste Treatment Facility situated at Edfiduase.
Speaking at the event, the Minister of Sanitation and Water Resources, Mrs Cecilia Abena Dapaah entreated the youth in the regions who would get the opportunity to work in these facilities to give out their best as they earn descent income to cater for their wellbeing and development.
Describing the facility as the first in its kind in the Eastern Region, she noted that, when completed, it will ensure good health, however, cautioned that the law will not spare residents who flout environmental bye-laws.

When completed, the facility will have the capacity to process tonnes of solid waste a day into compost to be used for agricultural purposes among other useful end products.
And would receive waste from municipalities including New Juaben North and South, Effiduase, Suhum, Abuakwa North and South, Yilo Krobo, Koforidua, Okere and others.
This means that the facility has the capability to meet all the waste management needs of the people of Koforidua and beyond.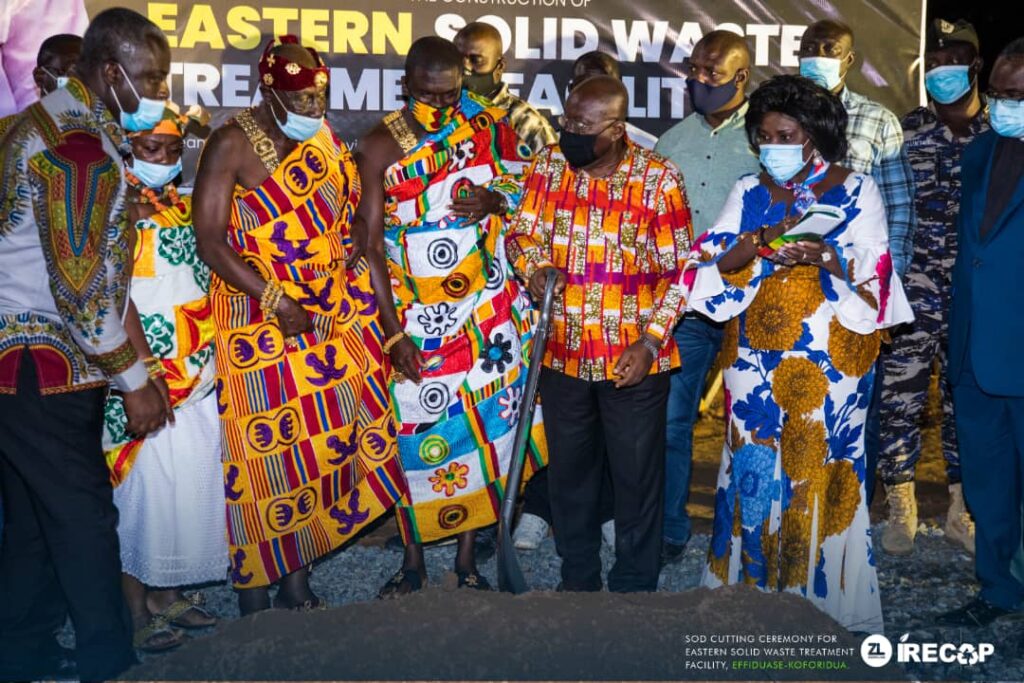 Source: www.thenewindependentonline.com