As part of the activities to mark World Mental Health Day (WMHD), BasicNeeds – Ghana, a mental health advocacy organisation has organized a public forum on mental health under the auspices of Ghana Somubi Dwumadie (Ghana Participation Programme) and funded by UK Aid from the UK government in Accra

The forum under the global theme: "Mental Health for All Greater Investment – Greater Access created awareness and advocacy and education against social stigma on mental health.

It brought together participants from various backgrounds such as mental health researchers, health economist, practitioners and advocates to discuss and deliberate on issues relating to mental health as well as persons who have recovered from mental health conditions and have the opportunity to share challenges and insights with a cross section of audience.

Consequently, it brought to the fore issues on the perennial underfunding of mental health in the country and the need to push for increased investment in mental health programmes and activities to help support victims and institutions.

According to BasicNeeds – Ghana, civil society groups in the country are actively involved in mental health awareness and it is for this reason that Basic Needs – Ghana and the Alliance for Mental Health and Development which comprises of stakeholders in the mental health space have engaged in series of activities to mark the day in the country under the local theme, "The Power of the Voice Towards Decriminalization of suicide Behaviour".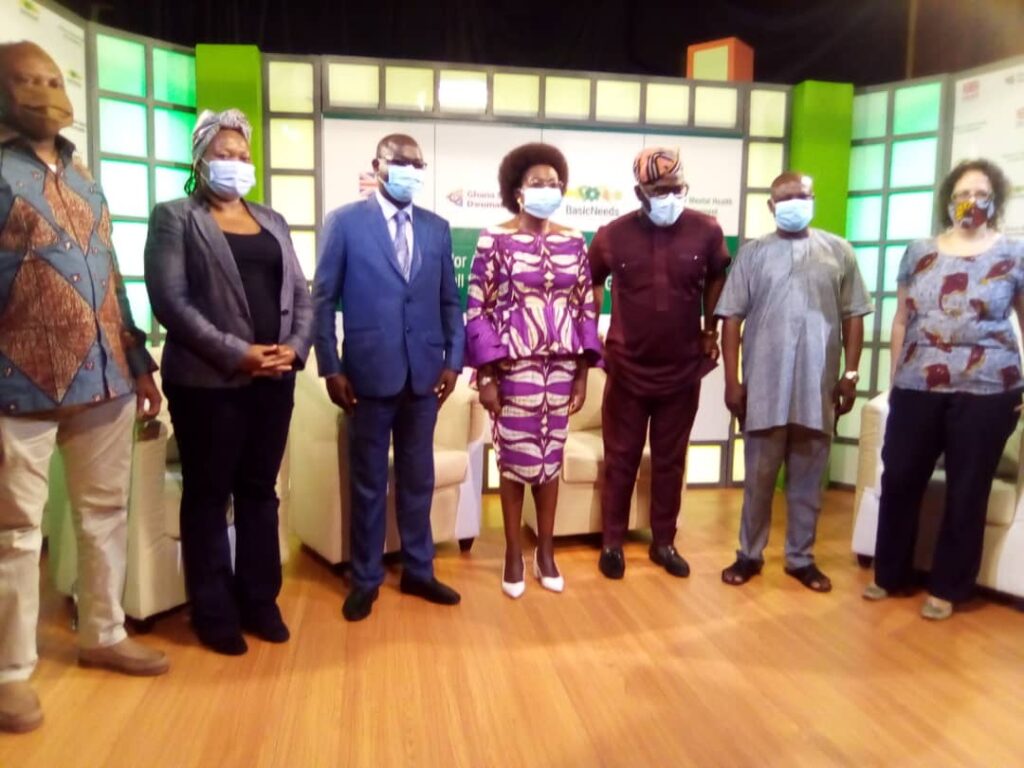 Stakeholders in this regard are appealing to government to increase budgetary allocation to mental health activities from the current 1-2% to at least 5% in the 2021 national budget to the Mental Health Authority and affiliated agencies to implement mental health activities.

Again, psychotropic drugs for mentally ill people be provided to the respective hospitals as well as psychosocial counselling services be part of an integral part of health services delivery and a call to implement the Mental Health Fund as envisaged in the 2021 Mental Health law, Act 846.

Ghana Somubi Dwuadie (Ghana Participation Programme) is a four-year disability programme in Ghana, with a specific focus on mental health being funded by the UKAid from the UK government.
The programme is run by an Options' led consortium, which also consists of BasicNeeds-Ghana, Kings College London, Sightsavers International and Tropical Health, and focuses on four key areas namely, promoting strong policies and systems that respect the rights of people with disabilities, including people with mental health disabilities, scaling up high quality and accessible mental health services.

The rest are reducing stigma and discrimination against people with disabilities, including mental health disabilities, generating evidence to inform policy and practice on the effectiveness of disability and mental health programmes and interventions.

Ghana Somubi Dwumadie is undertaking a range of activities to address the impact of the COVID-19 pandemic on people with disabilities, including mental health disabilities.
Source: Ben LARYEA