Story by: Ishmael Barfi
It is the believe of many that, President Nana Addo Dankwa Akufo-Addo will make history by becoming the first first gentleman of the land to be a one term President in the fourth Republic.
One of such person is the General Secretary of the All Peoples' Congress (APC) as the country head towards her Presidential and Parliamentary Elections on December 7th, 2020.
In an exclusive interview with www.thenewindependentonline.com, the General Secretary of the All People's Congress (APC) Mordecai Thiombiano was so optimistic that, the good people of Ghana will on December 7th retire the 76 year old President, his government and party.
This he noted will be through a massive votes at the various polling station centres across the country to signify their displeasure in his governance.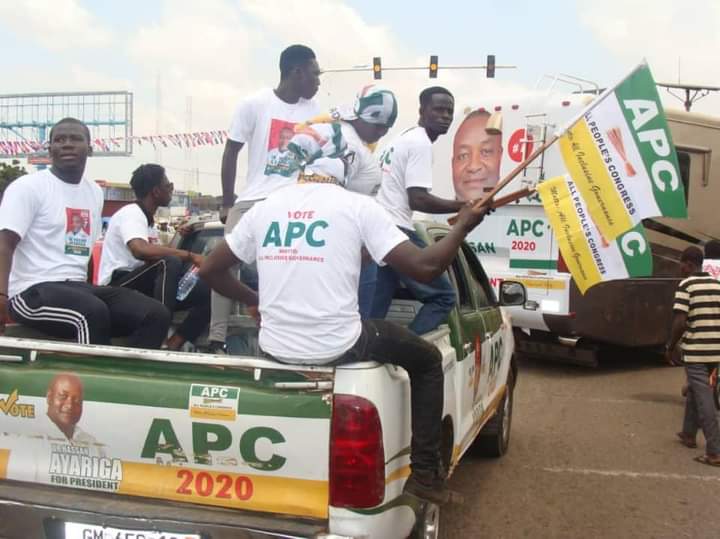 Mr. Mordecai Thiombiano made these assertions during the party flagbearer, Dr. Hassan Ayariga Greater Accra campaign tour to interact with the ordinary Ghanaians.
The rousing welcome, coorparation and enthusiasm of people who spotted the Presidential Candidate of the All People's Congress (APC) Dr Hassan Ayariga clearly spoke of volumes and an indication that Ghanaians are yearning for a change in governance.
Citizens who sopke to this reporter lamented bitterly especially with regards to the economic hardship, thus not willing to repeat such a mistake of voting for the NPP in the upcoming general elections.
"Eligible voters are seeking for a Change come December 7th because everyone is sick and tired of the deceitful current government, sick and tired of the family and friends government, hence corruption and nepotism", he acknowledged.
Emphasizing that, "Unto this nation God has appointed Dr Hassan Ayariga to transform Ghana and restore hope to the hopeless."
He further said Dr Hassan Ayariga who is number 7 on the ballot is the most competent Presidential Candidate among all the candidates and will be voted for on the 7th of December, and will be sworn in as President on the 7th of January, 2021.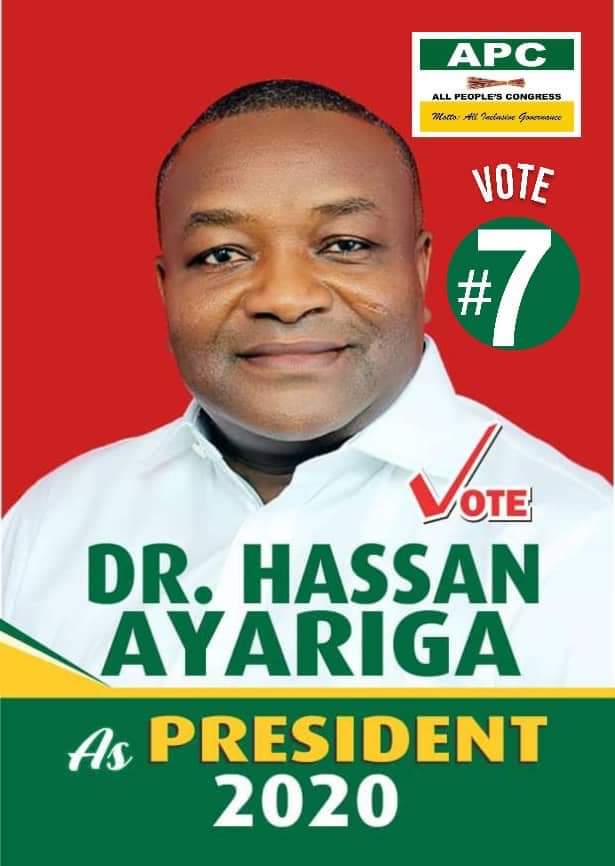 " 'Be a citizen and not a spectator' Let's vote for Dr Hassan Ayariga", Mordecai Thiombiano concluded.
Source: www.thenewindependentonline.com