Story by: Ishmael Barfi
The third phase of the national market disinfection is currently underway in six districts of the Ahafo Region where 66 markets will be disinfected.
The exercise which is aimed at controlling the spread of the Covid-19 virus in the country, is currently taking place at the Asunafo North, Asunafo South, Asutifi North, Asutifi South, Tano North and Tano South.
The disinfection exercise in the Ahafo region begun in the early hours of Tuesday 10th November, 2020 at Goaso in the Asunafo North where all the markets, shops and other public places got disinfected.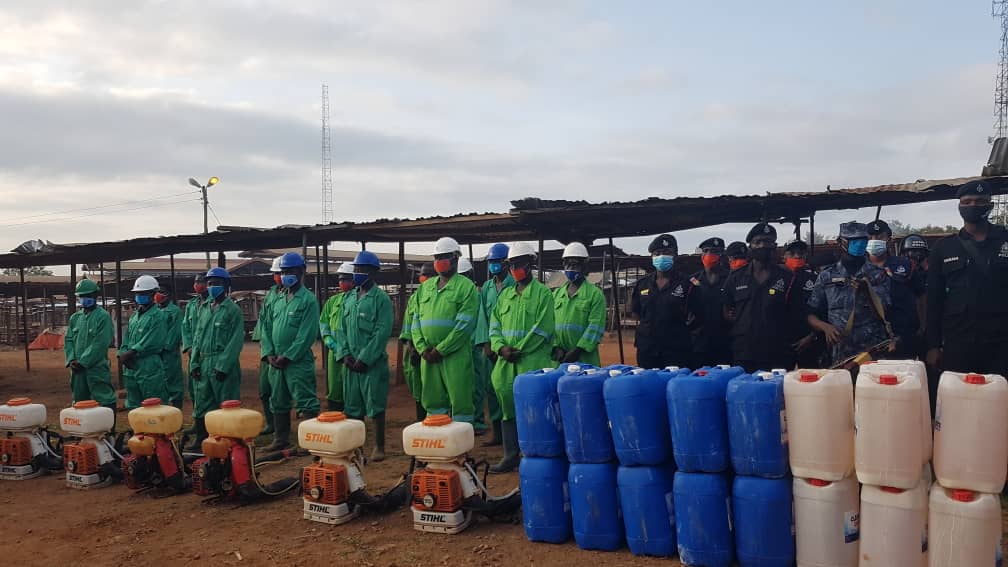 Furthermore, the exercise conducted by the pacesetters Zoomlion Ghana Limited was extended to Ayemso, Asumbra, Dominase, Mim and other nearby towns with support from the Ministry of Local Government and Rural Development.
Briefing the media on behalf of the Ahafo Regional Minister, the Regional Coordinating Director Mr. Samuel Donkor pointed out that, the exercise has become neccessary because of the resurgence of Covid-19 pandemic hence makes the exercise a more significant one.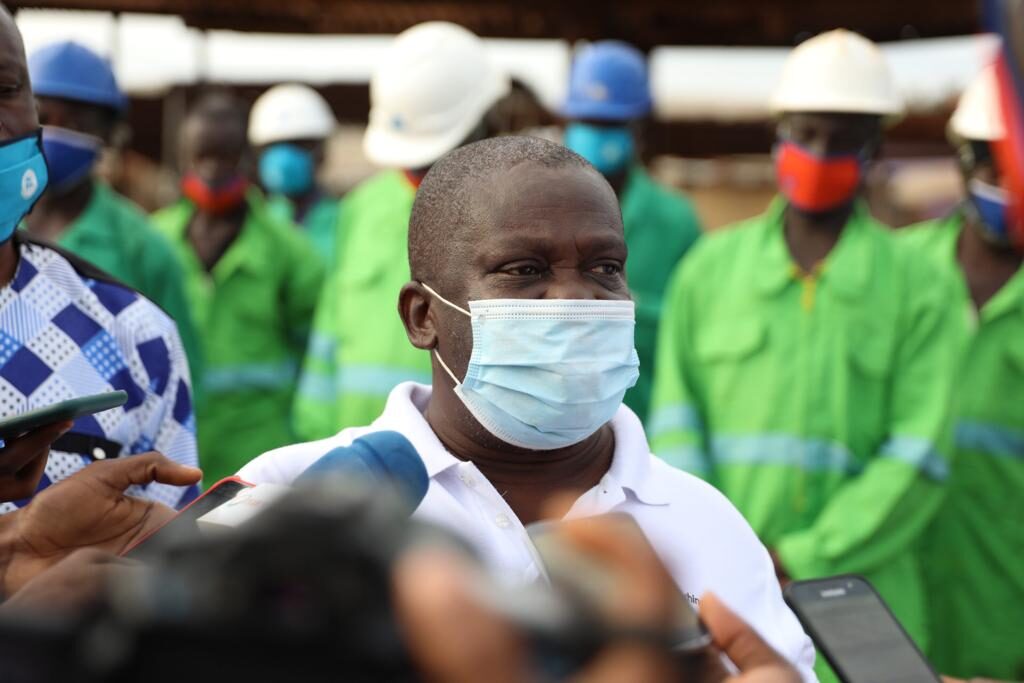 He therefore urged all and sundry to comply with all laid down protocol such as the wearing of a nose mask, washing hands thoroughly with soap, observing social distance at public gathering and places.
On his part, Yaw Osei-Boahen, the Municipal Chief Executive (MCE) of the Asunafo North Municipal Assembly emphasized that, the quarterly disinfection exercise has become even more important following the resurgence of covid-19.
Hence, the Municipal Assmebly deem it fit to partner Zoomlion Ghnana Limited to embark on market and public place disinfections.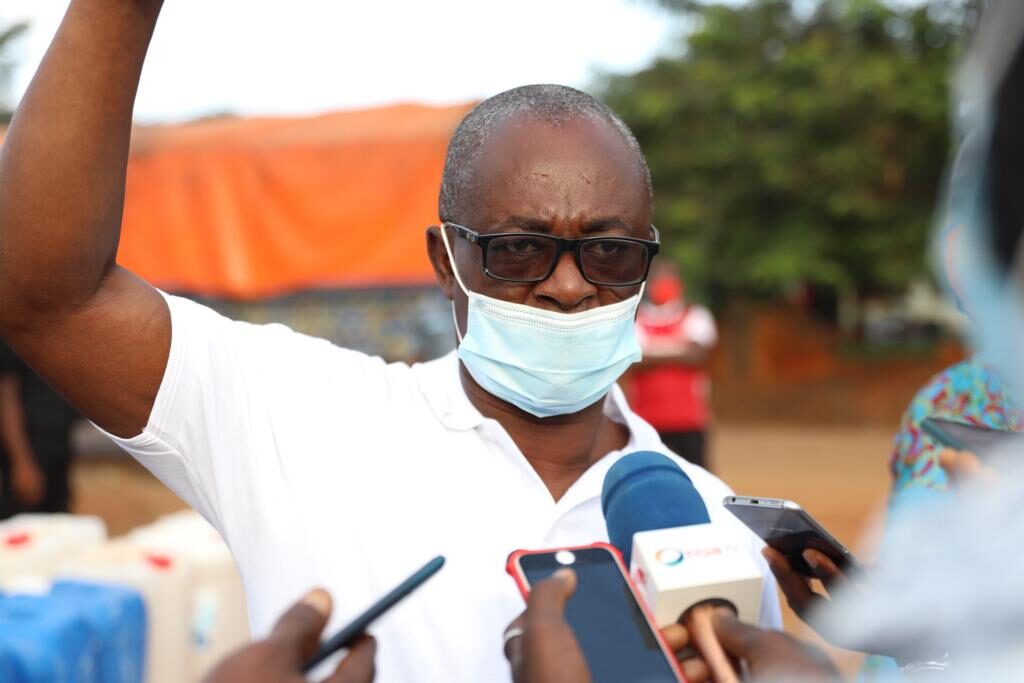 Meanwhile, the Market Queenmother of Goaso, Nana Rose Akua Afriyie , on her part thanked the market women for adhering to the safety protocols as well as closing down their stalls to ensure the success of exercise.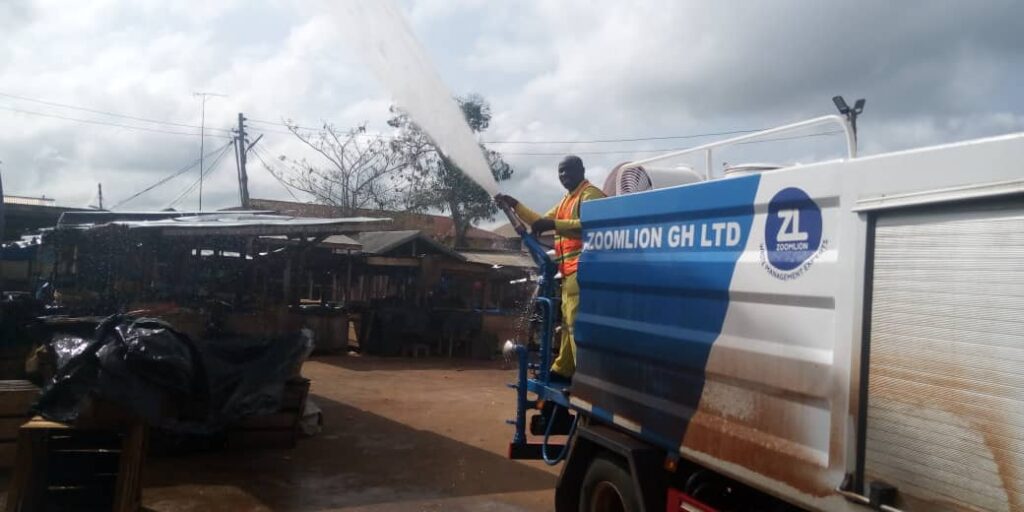 To enforce the laid down protocols especially wearing of nose mask, she warned that, anybody who come to the market without nose mask will not be attended to.
She used the exercise to call on the Municipal Assembly to regularly ensure the refuse bin is always collected on time to avoid the spread chronic diseases as well the spread of the pandemic.
In all, seven gun spraying machines and two automisers took part in the disinfection exercise of market and public places in the Ahafo Region.
Source: www.thenewindependentonline.com