Report By: Kwesi Coomson
A Non-Governmental Organisation, (NGO) Ufeministi Anyidado for Vulnerable Women and Children against Sexual & Gender Based Violence  has appealed to government to scrap the 500gh fee Police medical form for rape victims.
Interacting with the media, the NGO Executive Director, Miss Marina Kelly explained that, scraping of the Police medical fee 500gh is relevant to the fight against rape menace and other female related abuse in the country.
According to her, most rape victims can't even afford transportation to nearby Police stations to report only to be confronted with the 500gh medical form fee which is beyond their means.
Meanwhile, She revealed that, Sexual and Gender-Based Violence (SGBV) has been rife due to the impact of COVID-19 Pandemic on socio-economic fortunnes of Ghanaians.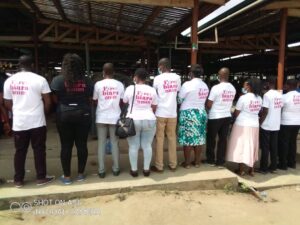 "As such that the rape menace is on ascendancy at a rapid rate, looking at the instances of reported abuse cases in the Ghanaian society, particularly in the Ga West rural impoverished communities in the Greater Accra."
Buttressing her point, she pointed out that the obligation to stay indoors during the onset of the COVID-19 with little or no means of substenance with regards to feeding and livinghood, saying the scenario has created a volatile situation in homes resulting into domestic violence.
"During this epidemic, women and girls have been at a higher risk of experiencing intimate partner violence defilement, rape and other forms of domestic violence due to hightened tensions and the need to feed, access medical services for survival."
"Ufeministi Anyidado for Vulnerable Women and Children is committed to an inclusive, equal and just society that respects the rights and liberties of vulrenable in recent years with active participation in issue related to women and girls"Miss Kelly noted.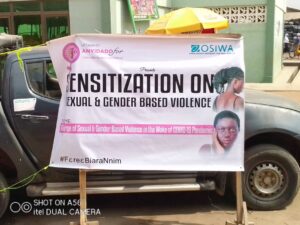 She disclosed that her outfit has been able to support some victims, undertook activities such as conducting a GAPS Analysis of the Domestic Violence Act (732) and mapping of Institutions and Intervention on Gender-Based violence in Ghana.
The Ufeministi Anyidado for Vulnerable Women and Children held a separate public fora at the two Amasaman Markets and it's environs to sensitize the women folks on Gender-Based related violence and the importance to report such abuse cases to the Police before it get out of hand.
Source: www.thenewindependentonline.com