Source: www.thenewindependentonline.com
The Chief Executive Officer of Black Music Entertainment (BME) McDonald Agugoesi says Black Music Entertainment (BME) label is the biggest Label in Ghana.
According him, it is becoming obvious that Black Music Entertainment (BME), is the most relevant and presently the only record/management that is really out to discover talented musicians in Ghana.
The record label recently signed three new artistes(Kay Mena, Koby Brain, and Sky Gee) to their stable under a mouth watering contract which includes an incentive package of a brand new car.
This alone shows that the music label/ management outfit is serious and shows kind of character exhibited by the company is rear or never happens in Ghana.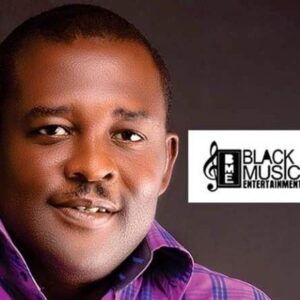 Answering question:"what informed his style of operation, he said, "Music business is a serious business and i is the norm all over the world to sign a musician, with an accompanying sign-on fees just as footballers.
Indicating that, "Labels give musicians buildings as an incentives".
And stressed that, "No record label should see it self as messiah, the business is give and take. You spend on the artiste and in turn generates income".
The three signed artists are presently working on a single, produced by legendary Possi Gee.
However, Black Music
Entertainment
CEO has stated emphatically that the label is to become one of the most remarkable Entertainment Hub in the world which will be known for projecting the excellence of new talents.
As well ensure that, these talents brings the best out of them since BME aim is to nurture good, rich and exciting talents in Ghana and beyond to entertain the music industry.
Follow Us on our Social Media Handles:
Twitter: @blackmusicente1
Facebook: Black Music Entertainment
Linkedin: Black Music Entertainment
IG: @BlackmusicentertanmentO